Imagine a group of kids, give them paints and let them lose all hell on a mountain range. That's somewhat how China's vivid and exceptionally beautiful Zhangye Danxia landforms look like. Just that it's totally natural and magical!
Thanks to Mother Nature for this marvel and a 24 million years old game of tectonic plates movement and erosion over time due to rain, wind and freezing cold. The color punch offered here is result of reddish sandstone and other minerals eroded over all those years, spicing up the situation were movements due to the formation of Himalayas. The massive event stirred up layers of rocks having different pigments into a mash up of colors.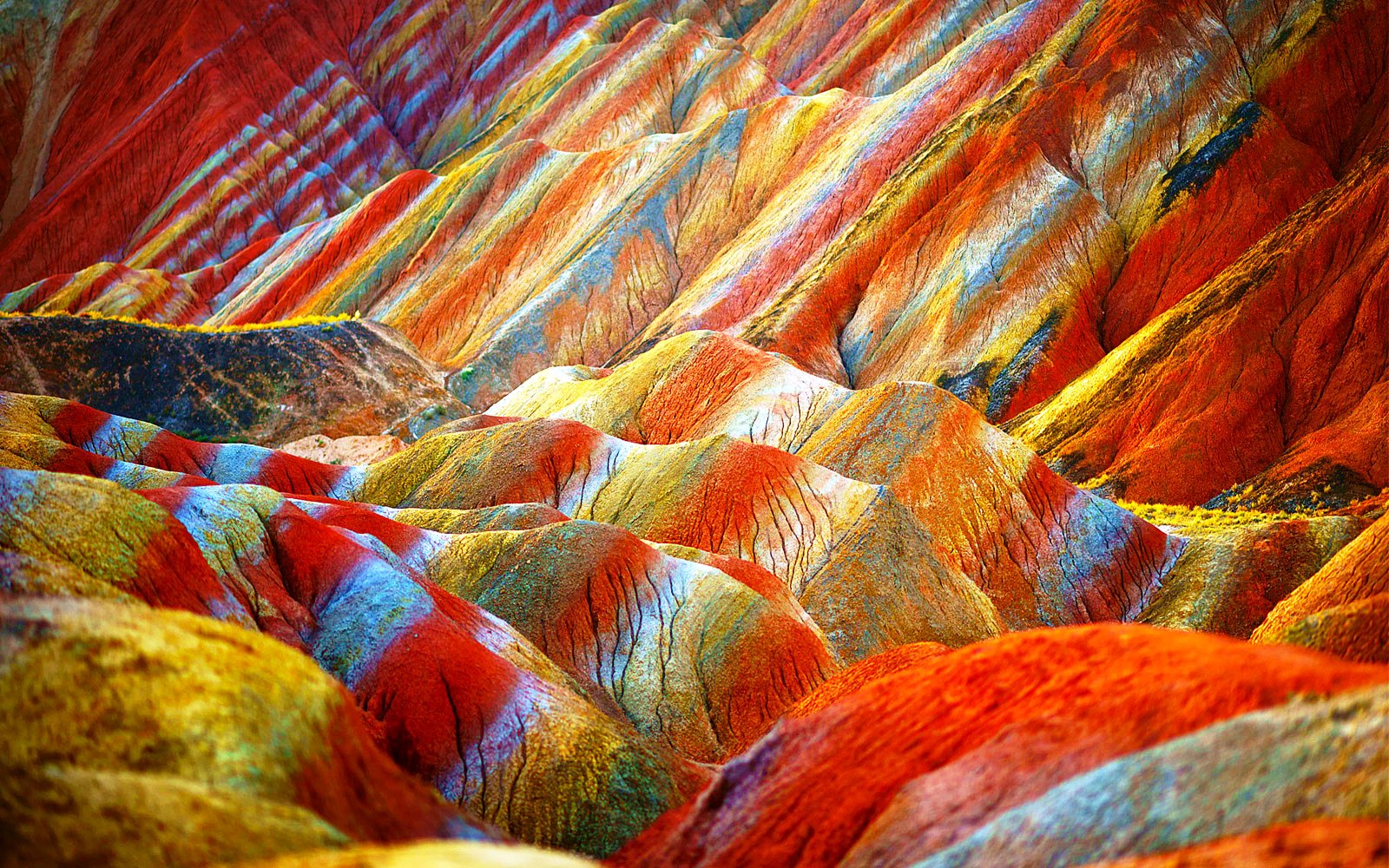 Though similar formations are found in British Columbia, Canada formed due to the mix of volcanic rocks and various minerals known as 'The Rainbow Range'. But the distinctive nature of Zhangye landform is found only in China. Situated near the city of Zhangye located in northwestern, Gansu province. Zhangye is connected with Lanzhou via rail network, though it will empty your pocket lesser but the time consumed in it will be increased.
Worried about time? Don't worry. Zhangye is equipped with a small airport, 15km south of the city, which is connected to Lanzhou to scale down your travel time. For travelers visiting Zhangye Danxia it's advised to go scouting early mornings and midday. While the best time to witness the popping colors is under late afternoon sun but then you might face a bit trouble coming back due to lack of regular public transport.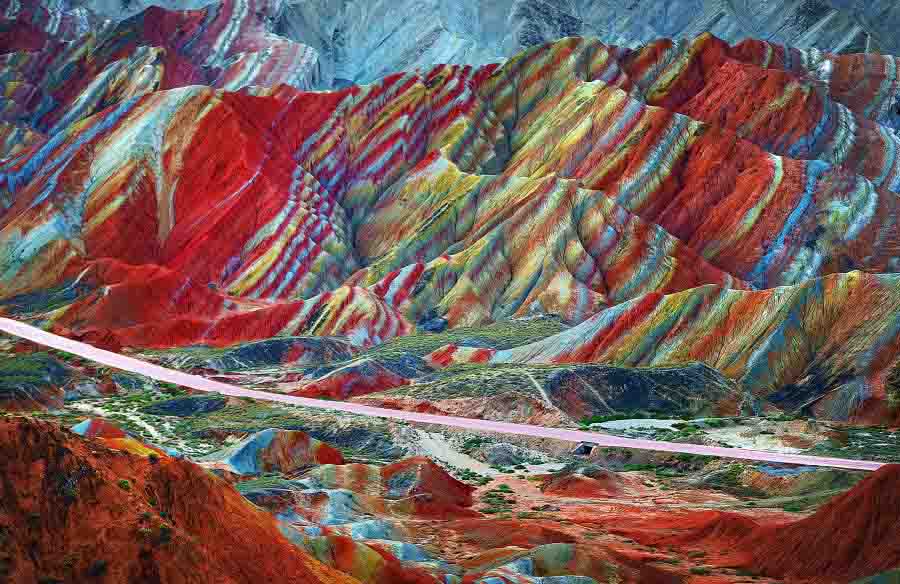 There is a bus which takes you for sightseeing but it's schedule is not fixed possibly resulting in long waiting hours. Tourists can hire cars for sightseeing as well which will tear down the time you spend hovering between four sightseeing platforms. If you wish to walk all they way then you better charge up as distance between the platforms is 8 kilometers.
Declared a national geological park in 2011, Zhangye Danxia is home to several towers, pillars and ravines and yes they too are full of colors. Zhangye is also famous for the Great Buddha temple. Built by Xia dynasty it is one of the largest indoor reclining Buddha statue. The statue is 1000 years old.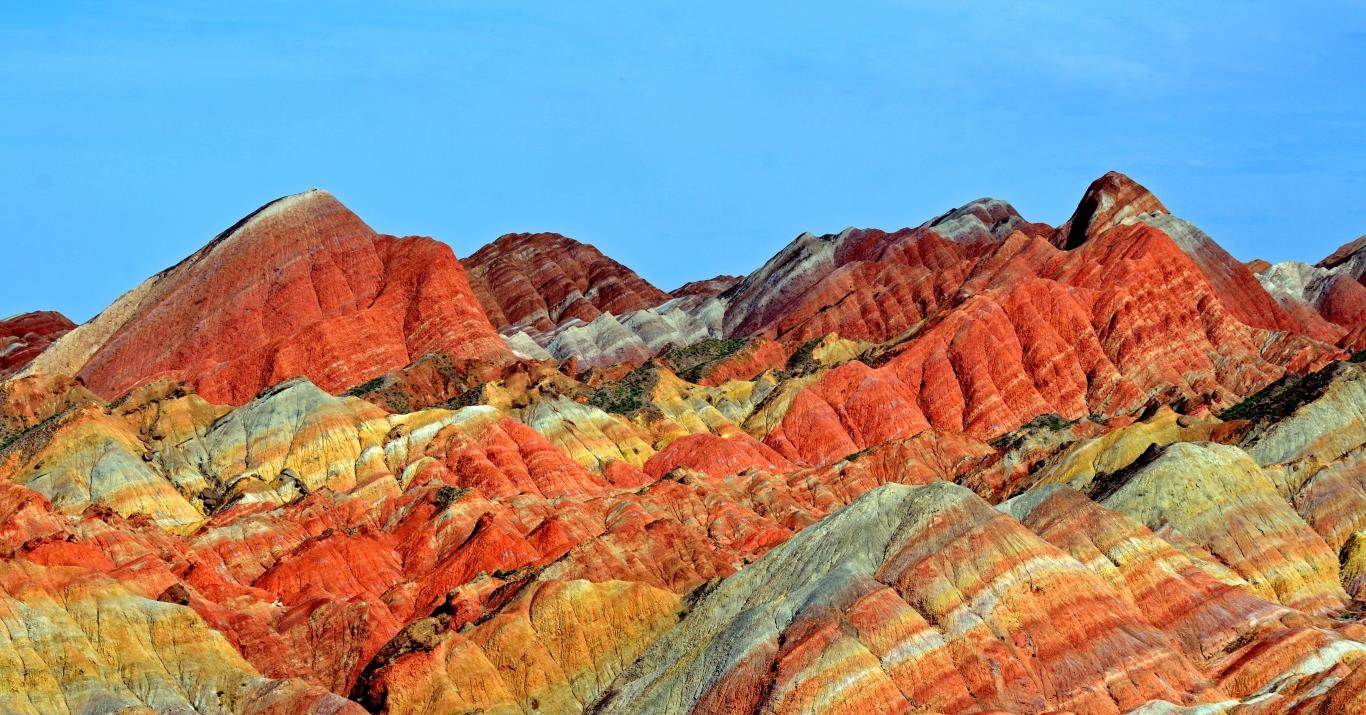 Photography maniacs are advised to visit the place after rainfall as droplets in the air, clouds in the sky combined with late sun is the perfect combination to witness the colors of 'Candy Mountains' in their full glory.
A fierce competitor to grab a place in your bucket list!