If you are willing ‒ and can afford to ‒ blow up your wallet to treat yourself to an unforgettable sojourn, check one of those palaces that give the word "luxury" a new and odd, albeit enthralling definition.
Emirates Palace, Abu Dhabi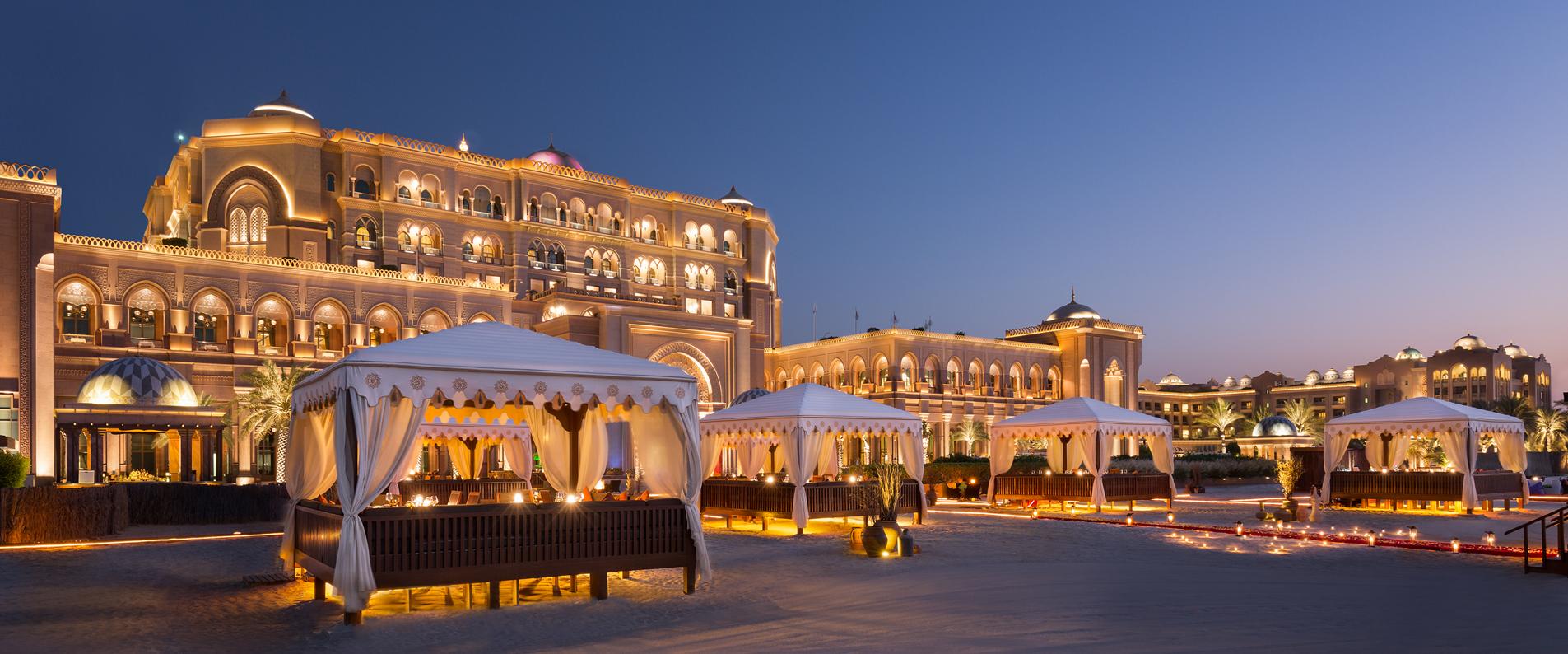 Built at a cost of $3 billion, the Emirates Palace is a fortress of pleasure. Fronting a white sandy beach, it counts 394 rooms and suites, the most prestigious marina in the Middle East, a myriad of ponds and fountains, a lavish spa, deluxe marble and more than 1,000 crystal chandeliers.
Madran Palace, Antalya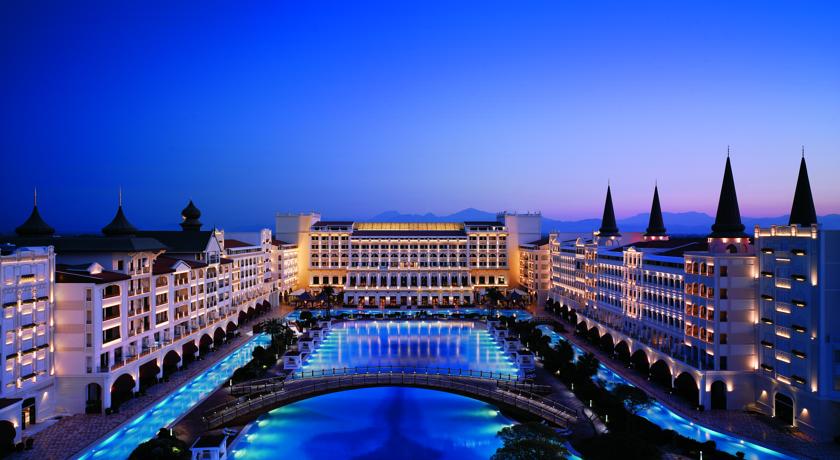 The $1.65 billion cost of its construction wasn't spent in vain. It contains the largest pool of the Mediterranean and stands as one of the most prestigious luxury hotels in Europe. It's noted for its splendid suites, there are ten gastronomic spots, 17 bars, a spa and a built-in aquarium filled with exotic fish.
Westin Excelsior, Rome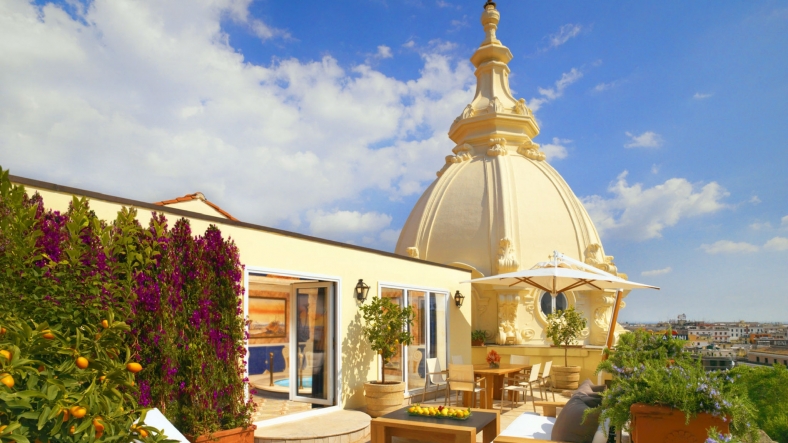 This hotel forged an impressive reputation. Although most rooms are affordable, the masterpiece is the Villa La Cupola. This lush cocoon is the largest suite in Italy. While equipped with the latest high-tech gadgets, it is decorated with old-style cathedral domes whose frescoes are hand-painted.
Burj Al Arab, Dubai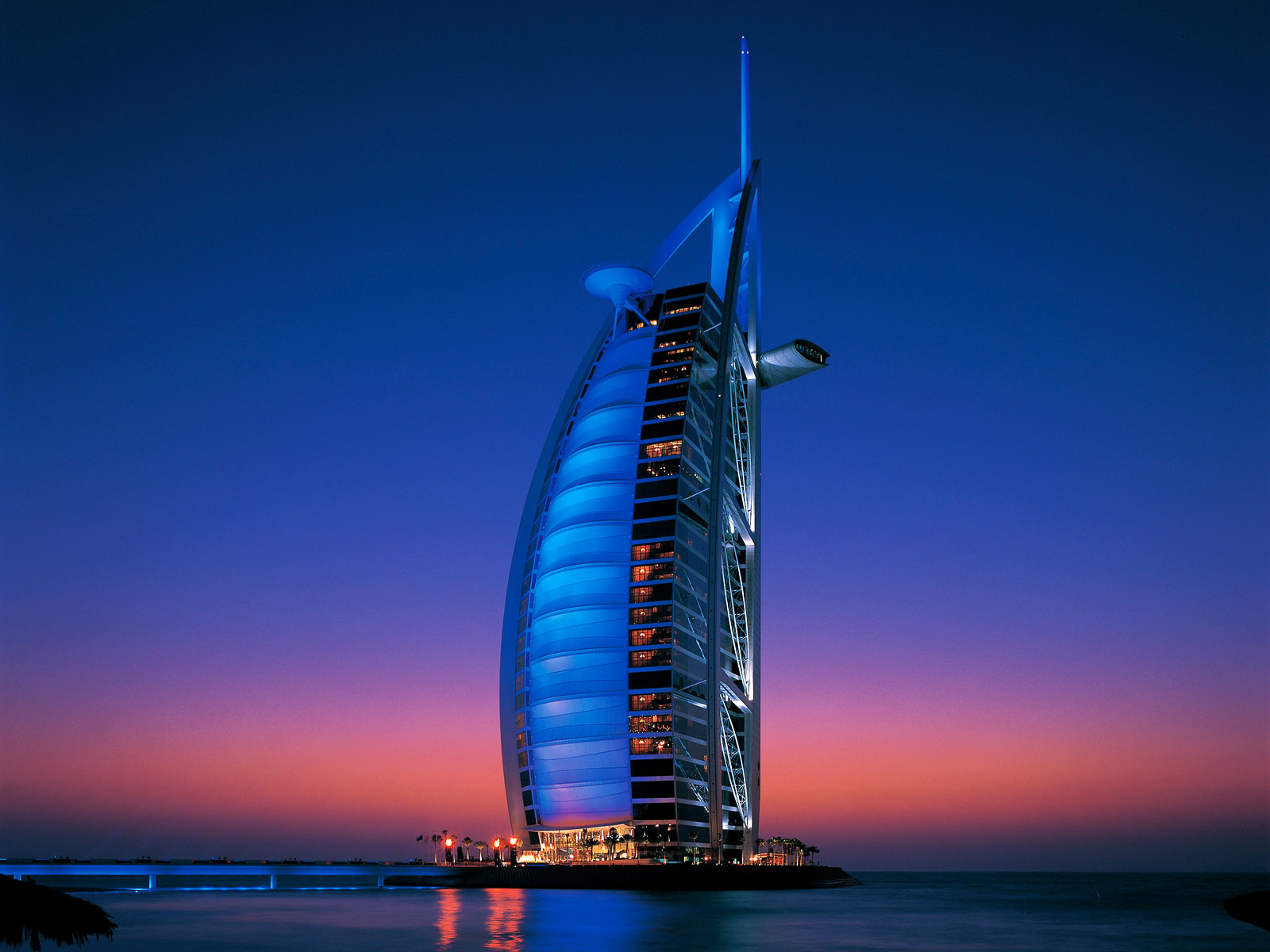 The architecture of this iconic hotel is one of the most photographed in the world. All rooms are ultramodern suites with stunning views. Beyond the unique amenities that exceed expectations, there are a wide range of futuristic options for dining and nightlife.
Plaza Hotel, New York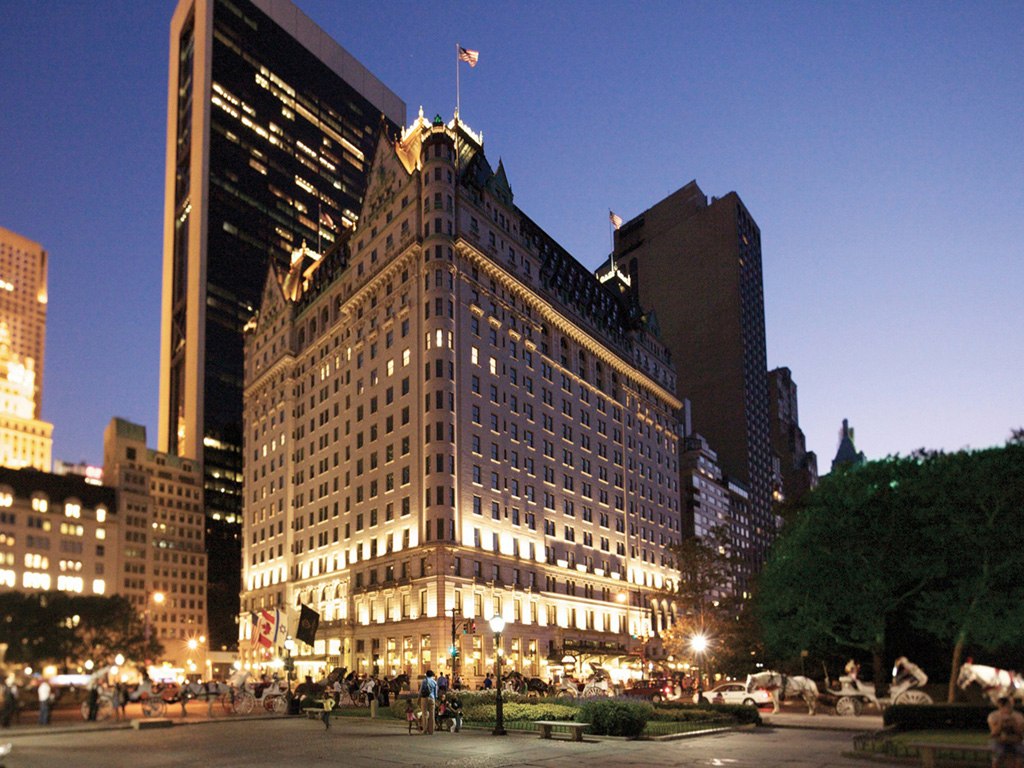 Get deeper inside this legendary and posh hotel, to the Royal Plaza Suite, opening to the best views of Manhattan. Consisting of three bedrooms and three bathrooms, it's designed in the charming old-times style, with a private elevator, a library, a gym, a grand piano , full kitchen and butler service.
Atlantis Paradise Island, Bahamas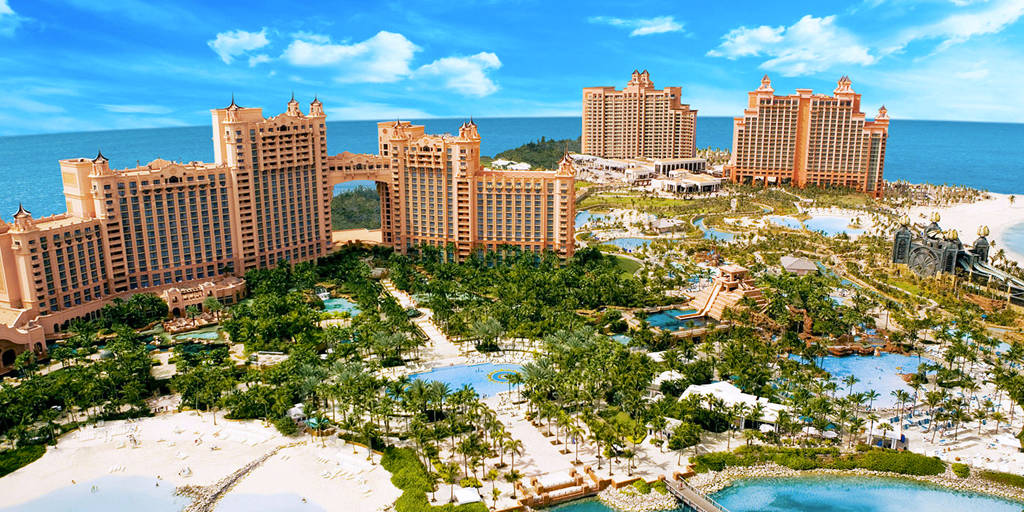 Erected in tribute to the legendary lost city, Atlantis Paradise Island is a 141 acre of aquatic landscapes exuding luxury and is the first resort destination in the Bahamas. That said, wait until you see the Royal Tower Bridge Suite in the 23rd floor.
Palms Hôtel, Las Vegas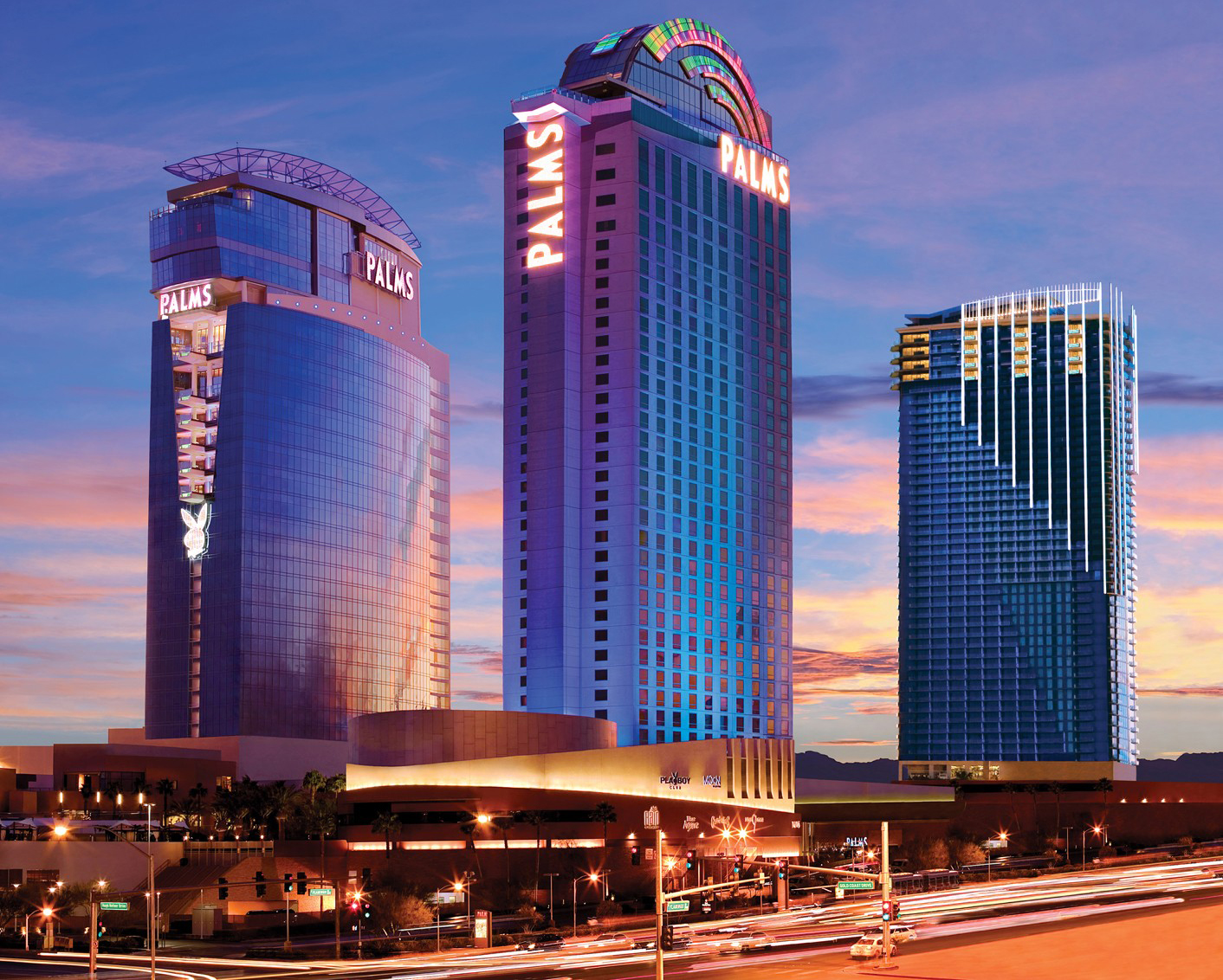 Known as the Palms Casino Resort, or Las Vegas Palms, it is famous for its high roller style. What better way to immerse oneself fully in the city of vice than to cavort in one of its suites, mainly the extravagant Two-Story Sky Villa overlooking the Strip.
The Boulders, Arizona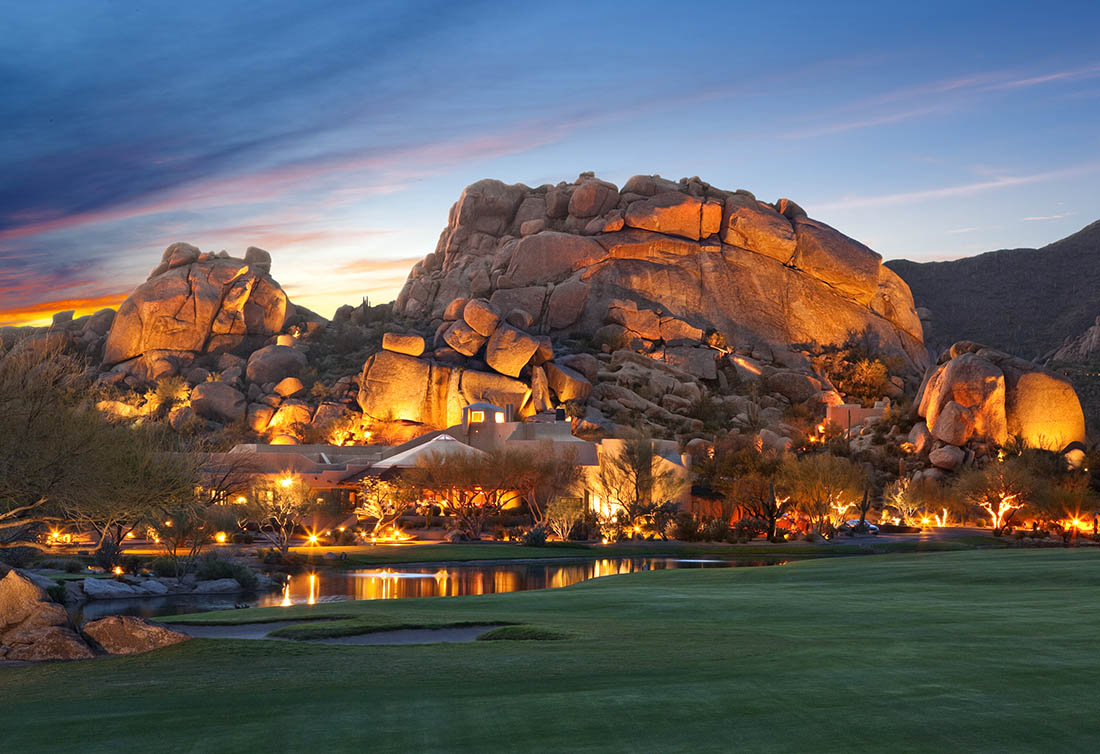 Stretching over 1300 hectares in the Sonoran Desert, around a prestigious golf course and no less famous spa, the chic décor of the Boulders is left to Mother Nature, since it is impossible to compete with these dazzling 12 million years-old surreal rock formations.
Golf Resort & Spa, Anguilla

This cozy retreat is popular among celebrities in search of a barefoot luxury at its best, away from the spotlights. Its rooms and villas are designed in Moorish-inspired style amid the massive peaks of the world class beaches of Anguilla.
Marquis, Los Cobos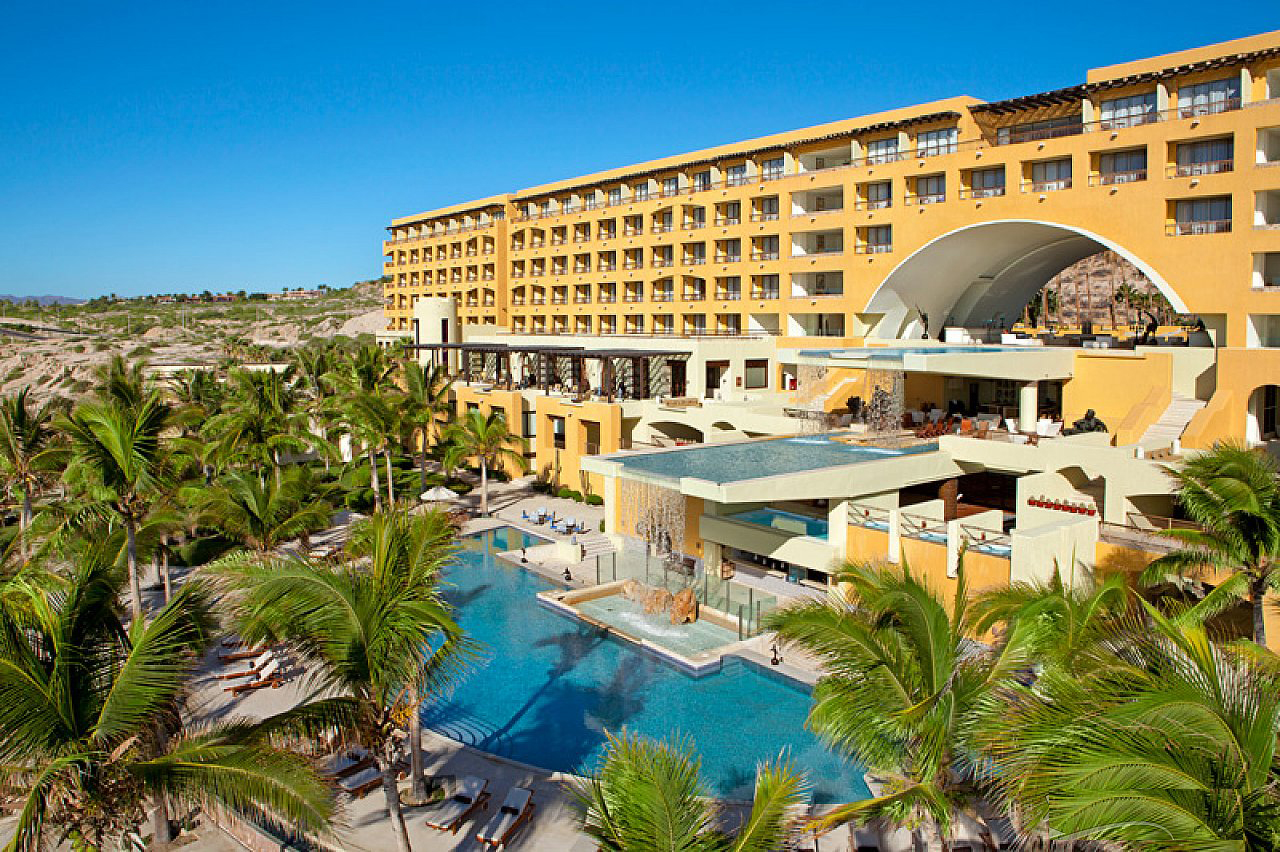 Inspired by a legend of two celestial angels who came to seek paradise on earth, the spectacular lobby opens to the agitated sea like a temple on its creation. It prides itself in its commissioned sculptures, massive waterfalls, a lovely spa and spectacular infinity pools.