Panda Inn is a panda-themed hotel situated in Sichuan province of China. Located at the foot of the Emei Mountain in Emeishan in the southwestern part of Sichuan, the world's first panda-inspired hotel was an answer to the prayers of traveling panda lovers looking for a place to rest or sleep. You will be greeted by the hotel staff all wearing panda suits.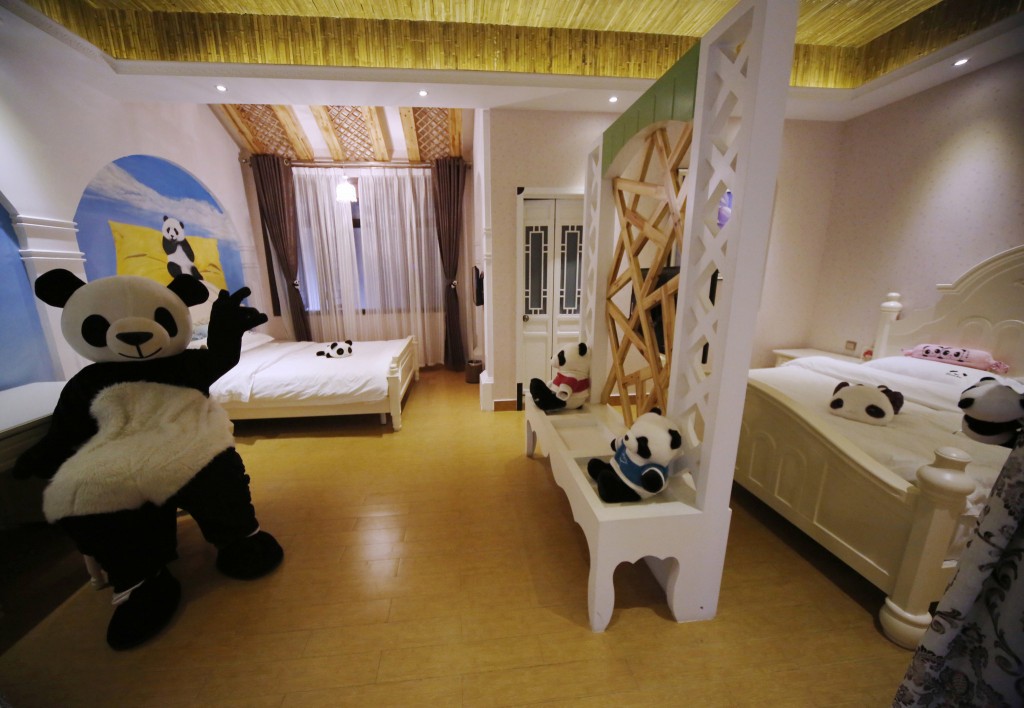 Mt. Emei Scenic Area is a UNESCO World Heritage Site where China's first Buddhist temple was built during the 1st century. You will also find pillows, towels, and curtains having panda designs. Get surprised to see a Panda sitting on the sofa but would discover that it is actually the cushion cover. Their side table looks adorable with panda ears and nose over it. The hotel rooms are made available as single twin, or double with prices starting from US $110 per night.
The Panda Inn is equipped with modern facilities as well as amenities and their menu is delicious and authentic Chinese cuisine. Just outside the fancy hotel, you can find an enchanting garden which bears different kinds of flowers of varied hues. There are other hotel services for guests: laundry, bar, Wi-Fi connectivity, safety deposit boxes, and smoking area. The entertaining hotel boasts of posh suites like the Space Room, Digital Room, and Forest Room, all adorned with lovely and cozy, Panda-themed decors. Travelers can find the facilities amusing, bewitching and enthralling at the same time.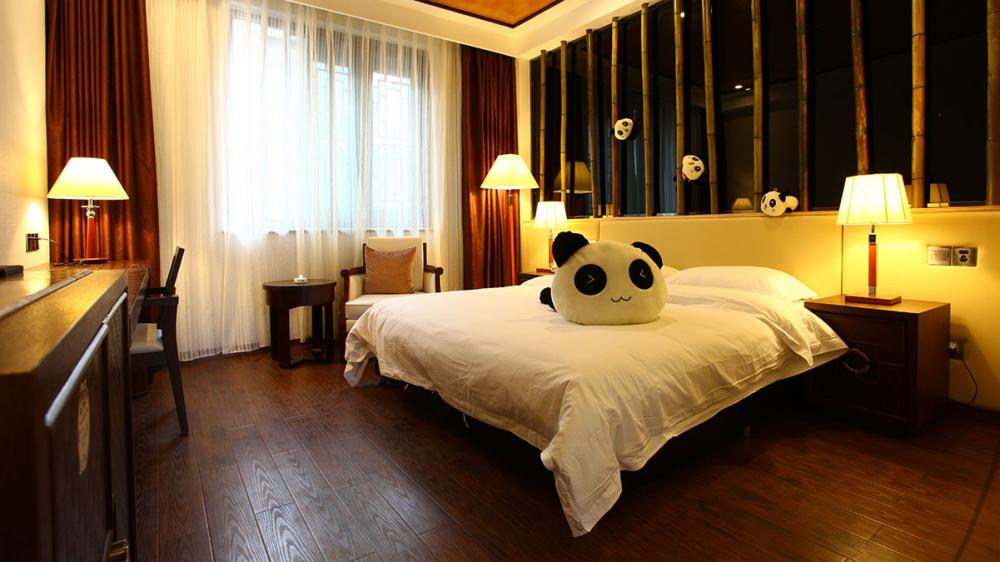 Panda Inn is armed with well-trained, courteous, and polite hotel staff ensuring excellent customer service and a comfortable stay. The hotel is a blockbuster hit for children who feel amused at such enormous display of Panda designs. Outrageously decorated as it may seem, as you enter the rooms and find yourself being fond of the panda motifs that extend from the beds to the walls as well as the ceilings and floors.
How about finding pandas in space? Over the top décor goes one step beyond in this delightfully dizzy tribute to science fiction, satellites and spacesuits. The latter are depicted on the chill-blue Space Room's walls, worn by Pandas and are quite stylishly at that.
The Forest Room on the other hand features painted scenes of pandas in their natural habitat of bamboo groves and, it would seem, giraffes. The bed is styled by a faux thatched roof of the type often employed by forest tribes to divert strong monsoon rains.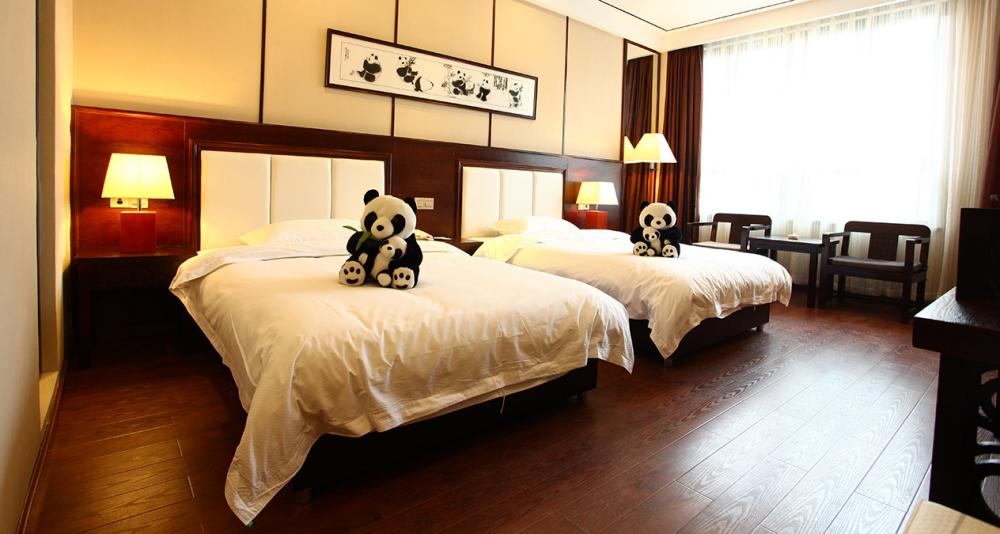 In the bizarre suite called Digital Room you'll discover that instead of framed pictures, a half dozen wall-hangings of TV sets but most if not all are not analog adorn the room. No complaints can be heard from guests though as each screen shows a panda or pandas acting out sitcom-style.
The posh Panda Inn is a beautiful two-story building with western Sichuan provincial folk features. China opens its doors to thousands of tourists from all over who flock the country each year. China is home to more than 30 % of the world's highly endangered breed- the Panda.