Nestled in Florence, Oregon, USA near Cape Perpetua, a forest headland extending out into the Pacific Ocean and part of Oregon's coast is a natural wonder named, "Thor's Well" which seems to be a gaping sink hole that is unrefillable even if a stream of sea water continuously drains into it.
Exploring the natural wonder is not recommended for the faint of heart as it is quite dangerous but truly emits a sense of magic boasting of amazing sights that captivates travelers from all over. Thor's Well is also known as the drain pipe of the Pacific appearing to drain water from the ocean.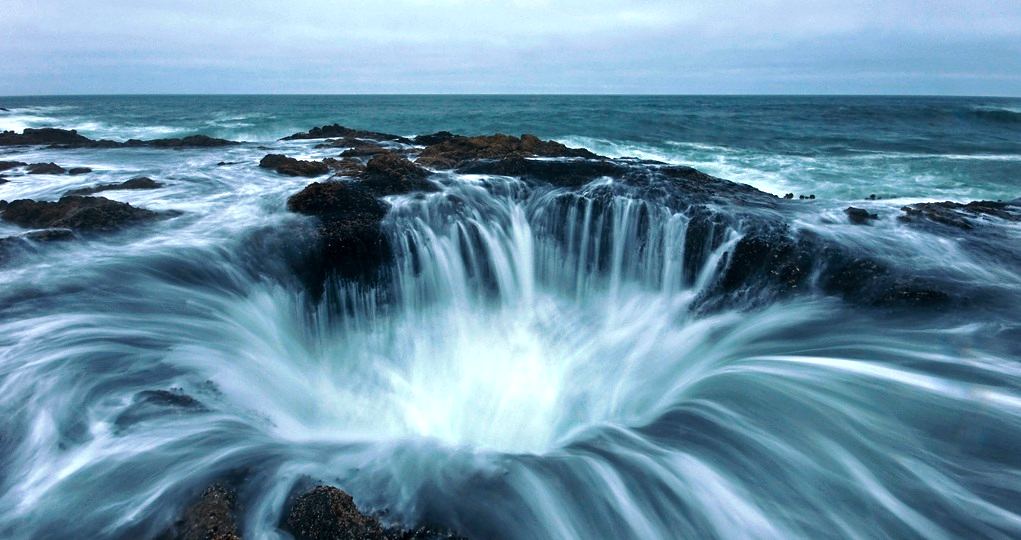 During high tide, Thor's Well is said to be most spectacular and even when there are storms with water violently being washed over the rocks and then falls back to the hole. Eager tourists, nature lovers, and photography enthusiasts alike flock to the site to behold the stunning creation of nature with high hopes of capturing that perfect shot of the cascading waters.
Imagine well releasing whooping jets of water pumped into the air with the mighty strength of the ocean tide and dancing waves. Surrounding Thor's Well is clear, crystalline, blue waters, and mountains with lush greeneries. A mystic wonder as one lays eyes on it as if it casts a spell on its spectators. Some would snap enchanting shots of Thor's Well with a beautiful sky full of orange and yellow hues as back draft.
Others describe the mysterious well as a gateway to the underworld describing it as though Thor himself smashed open this sink hole in Cape Perpetua, Oregon. Thor's Well is depicted as a thrill-seeking photographer's dream that can be incredibly dangerous. It's best to capture the beauty of the natural wonder during winter storm but it is also quite unpredictable at this time.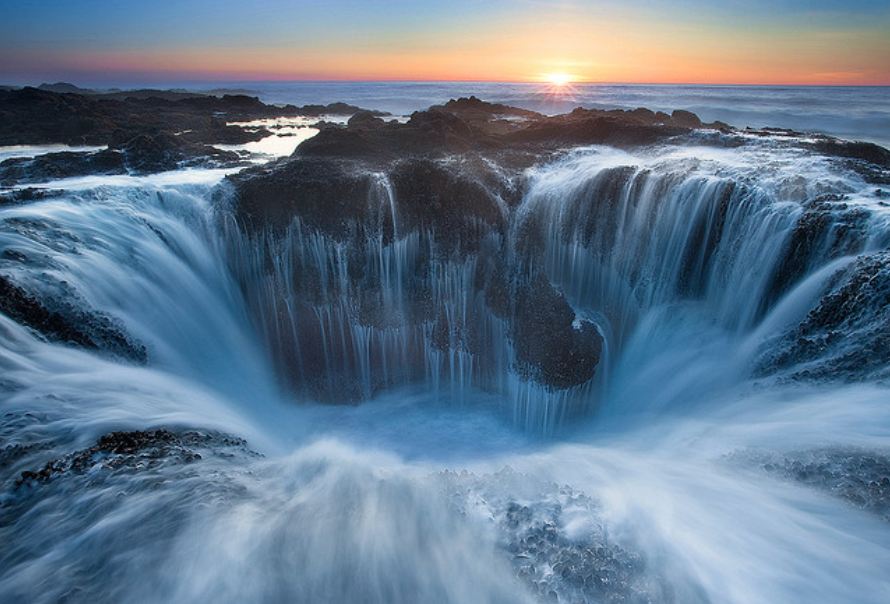 Legend has it that a mythological god slammed his hammer down, creating the mystifying sink hole in the sea. It is also called a Sprouting Horn and reaches a height of 20 feet high during a high tide or during winter storms.
Explorers need extreme caution though as behind the beautiful façade, it could be very dangerous. You can find sharp, pointed rocks around and a strong surge of water could just suck you down into the abyss.
For about 6,000 years, Native Americans hunted for sea food like clams, mussels, and crabs along the coast near Cape Perpetua and relics of their existence can still be found in the tons of piles of discarded mussel shells near the shore.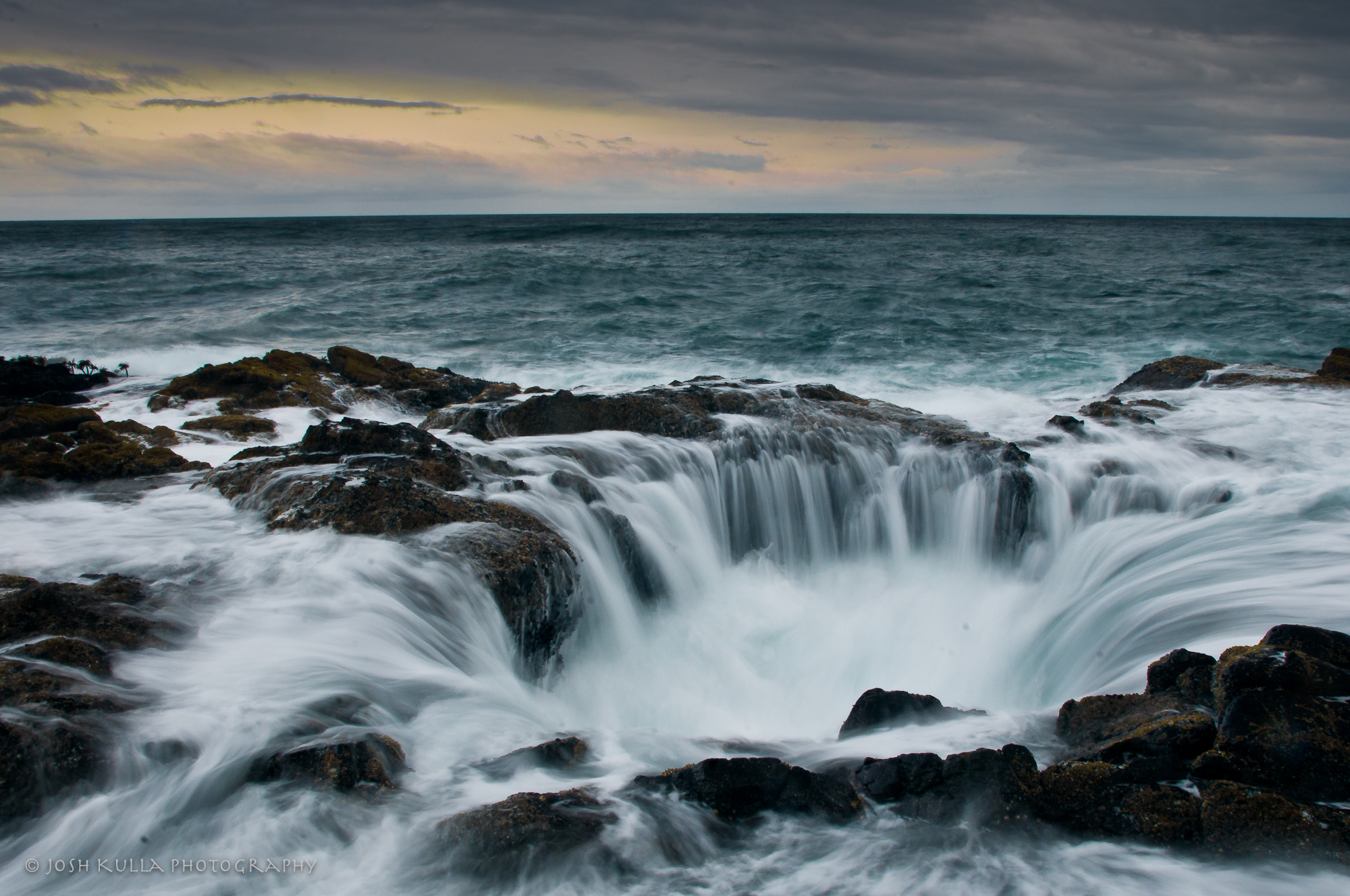 Travelers might visit the natural wonder out of sheer curiosity of discovering what could lie inside the inner depths of this mystic well, a tunnel or entrance perhaps to another world yet undiscovered by science. Others regard Thor's Well as one of the weirdest places to visit on earth with some risking their very own lives just to take a glimpse of its wonder or simply take a once in a lifetime snap shot of the sink hole.