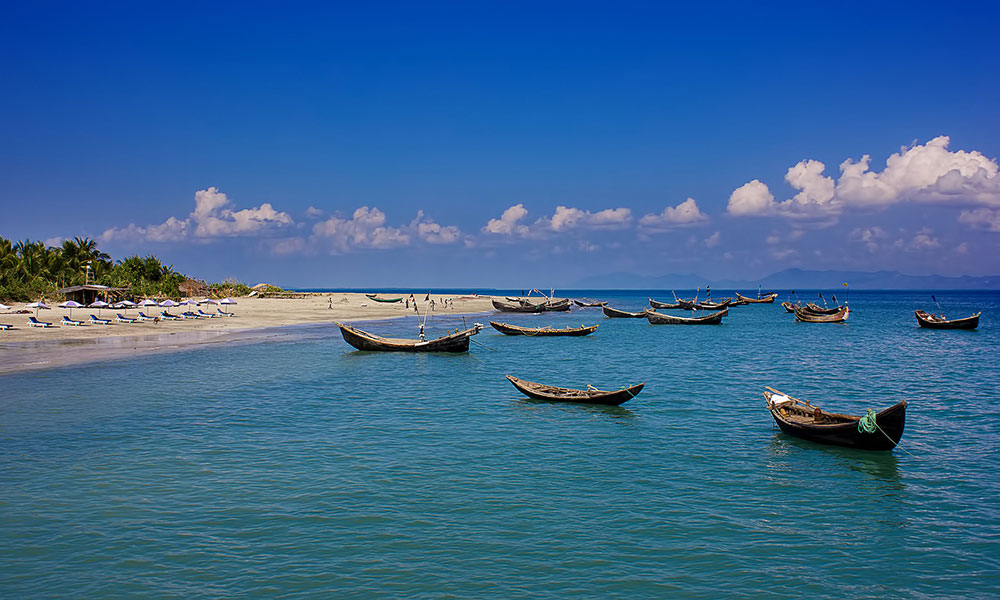 Housing one of the most species rich habitats in the world, the small island of St Martins, is located in the north eastern part of the Bay of Bengal and southern part Bangladesh. In 1926, according to the island settlement records, the district collector for the British government, Mr Martin, brought the island, which lead to the resulting name of 'St Martins' Island.  The coral rich Island boasts of 68 species, 10 families and 22 genus, is shaped like a dumbbell, at approximately 8 kms in length, has shallow lagoons in the north which are converted into an agricultural fields. The fields benefit from the inflow of waters from the ocean to feed and nourish vegetation in an already dry landscape.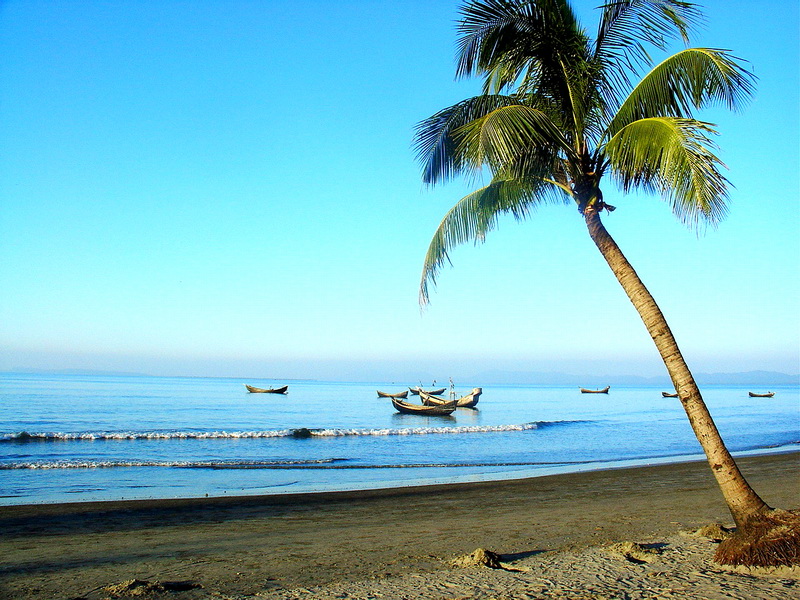 Lush coconut trees flourish on water and weather eroded sandy beaches, which also furnish varied combinations of molluscs, deposited by incoming water from the ocean bays. It is in these northern areas that the coral reef separates larger bodies of water in the bays from the shallow waters which extend their 300-400km reach into the sandy beaches. Here, local farming – whether on land with crops such as rice or in the water such as fishing – take place.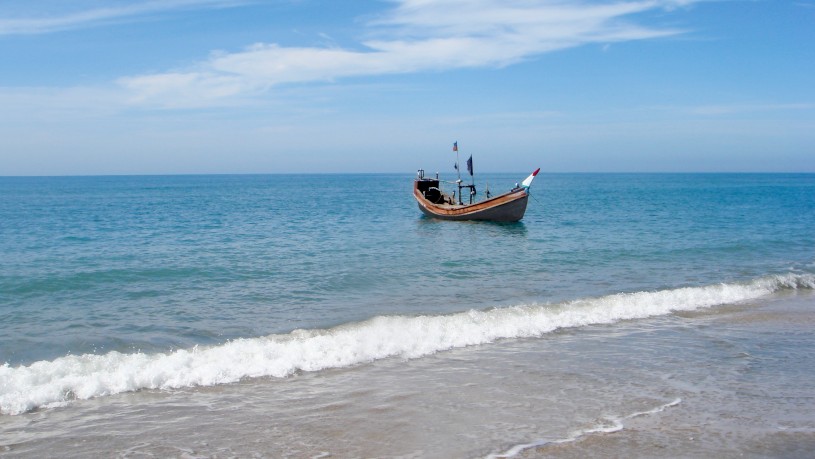 In contrast the southern area of the island, bereft of the local population numbers of the north, contains an array of plants adapted to surviving with little water, as the result of the island sometime arid environment and strong winds from the bays to the east and west of the island. This has lead to erosion which gives a distinctive rocky coastline in the south west coastline and is protected by the addition of natural coral and man-made boulders.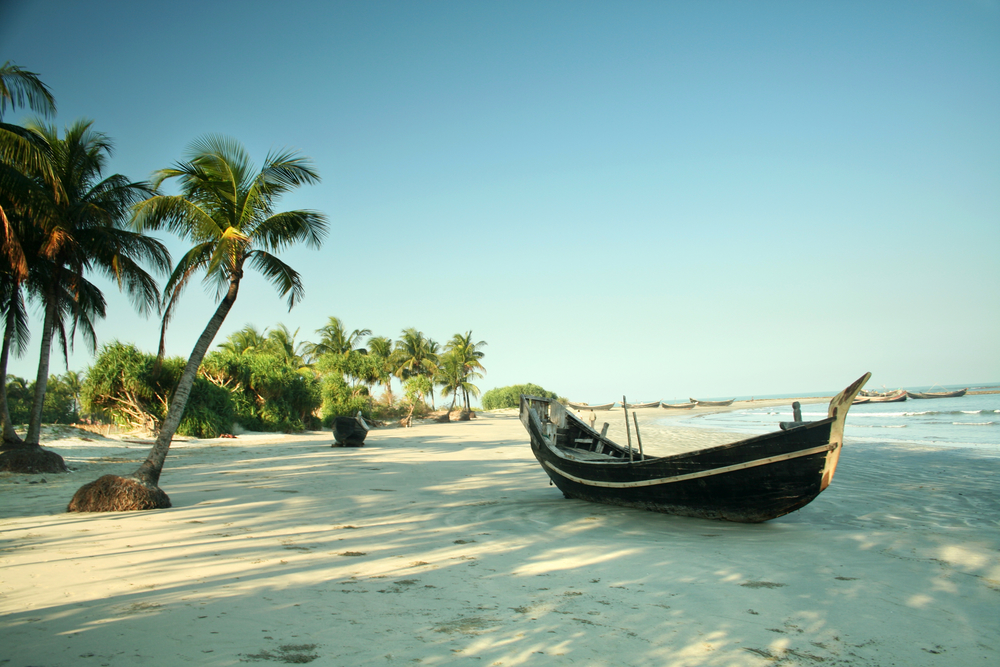 Due to its positioning in the Indian ocean, the island enjoys varied marine life with not only a thriving coral community, exposing the biodiversity in its coastal areas but up to 25 species of  mammals, up to 120 species of birds – with around 77 resident and the remaining birds making their rounds to the island during migration season. The island also exhibits over 234 Fish species, with lobsters, crabs and shrimps.  Plant life is varied but not limited, there are mangroves forest, algae and coconut trees that frame beautifully the northern beaches of St Martins.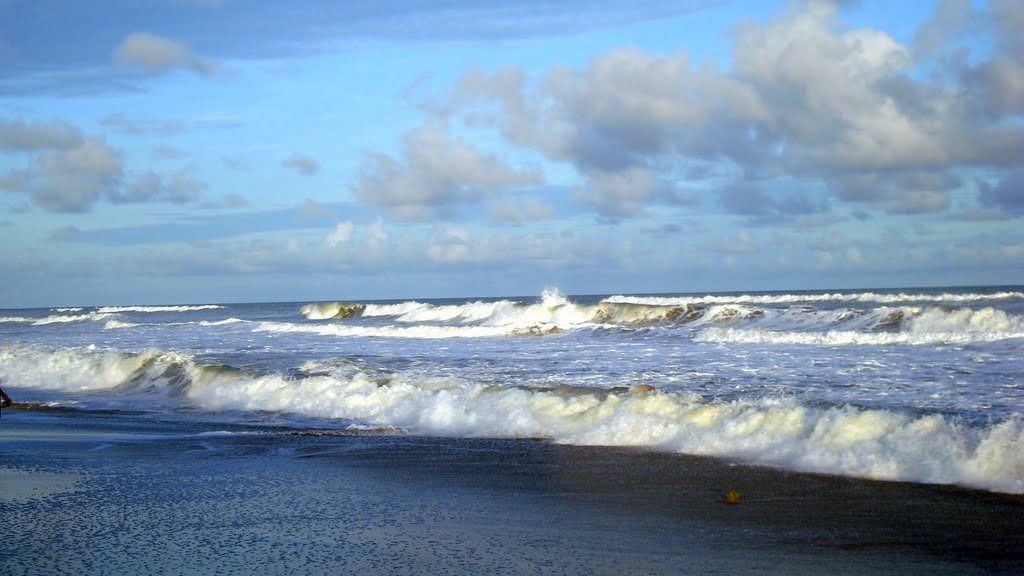 The upsurge in tourists to the island has led to increase of places to stay and the accessibility of the island by plane, from Cox's Bazar is furnished by boats, ships and liners that run from also from Chittagong.  Local travel around the island is on foot, cycles and rickshaws.  Uttarpara in the west, is regarded as one of the best places to stay. The best time times to go to the beautiful island are between November and February – be sure head the east of the island to enjoy the best sunrises!