Roughting Linn located in north Northumberland, England boasts of stunning attractions – a secluded, cascading waterfall and an exotic, prehistoric rock art display. Adventurers can find the waterfall by walking down the track leading to Roughting Linn Farm. The Roughting Linn Waterfall is situated 3 km. from Kimmerston near Wooler, right at the heart of Northumberland, England. The lovely waterfall is nestled in a hidden and secluded valley location.
Travelers who get to discover this part of England can capture the beauty of this stunning waterfall with a tranquil ambiance bringing a mystic air in this part of Northumberland. Upon entering this sanctuary, adventurers can feel as though fairies and other mystic creatures welcome them in what can be described as a secret heaven.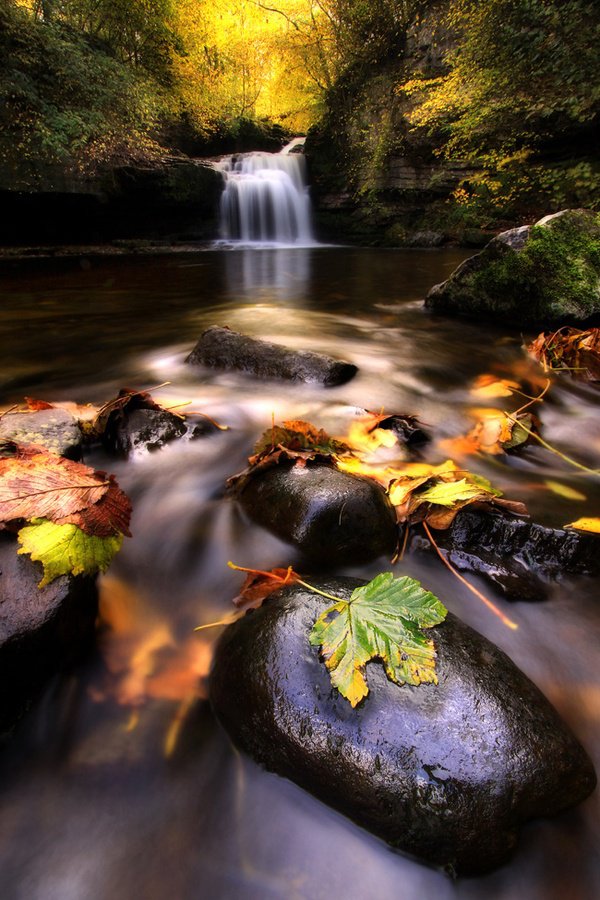 The mystic waterfall magically flows through Ingram Valley in Northumberland National Park in England and is actually a little known isolated waterfall but travelers flock here out of curiosity of beholding such a beauteous work of nature. The area is also famous for cup and ring marks with a large outcropping of sedimentary rock.
Roughting Linn has become popular in recent times largely owing to the vast prehistoric decorated outcrop in England. The hidden valley with a waterfall is another attraction. The sheer-sided but not really high end of the valley bears a small waterfall which appears to be a stage set and can be reached by walking up the stream bed. Explorers should pass through the narrow metalled road that leads to the Roughting Linn Farm which is a private land but you can ask permission to view the waterfall.
You can find trees on the slope and at the end is a widening bank of the stream that is connected a few meters away by the burn that has formed the beautiful waterfall. This solemn place had a dramatic transformation over the years. Explorers can see rocks in the water which bear different amounts of moss as well as branches that fall into the water and are later sculpted by the falls.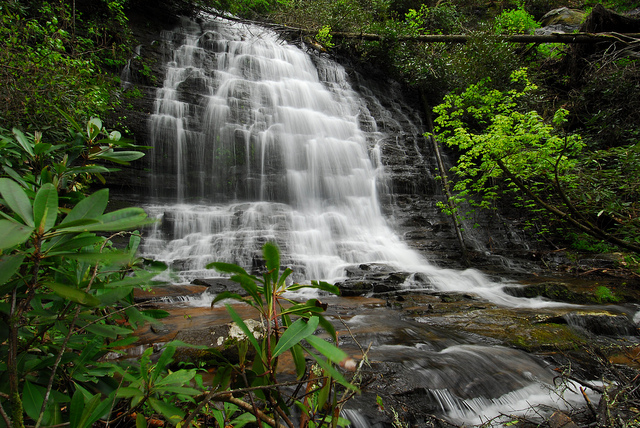 While in Roughting Linn, you shouldn't miss checking out the Northumberland rock overhangs which have been used by generations of prehistoric people and could well be a burial place in the past. The sandstone overhang over the waterfalls is a continuation of a ridge that runs from an ancient burial ground used over 4,000 years ago but then was eventually destroyed by farming. This exotic ridge is adorned by art motifs along its track which leads you to Goatscrag Hill where you can also find great overhangs with excavated burials and flints which were past works by the earliest inhabitants in Northumberland, the Mesolithic hunter-gatherers.
Depictions of four animals can be seen on the vertical wall such as what is supposed to be a deer with one of its legs set in motion while the others are rigid. No one really knows when were these carvings actually made but they are believed to be all prehistoric artworks.