Bora Bora, a beautiful tropical island, located in the middle of pacific is as pretty as a pearl. The island is surrounded by a lagoon and a barrier reef. Gifted by soft sand beach and blue waters the island is unlike other tourist hubs, the secluded island is not another crowd bustling island. Clubbed with a number of adrenaline pumping activities, travelers enjoy combos of fun all around the tiny island of Bora Bora! Hikers, aqua sport enthusiasts, sea life lovers all get their piece of cake here.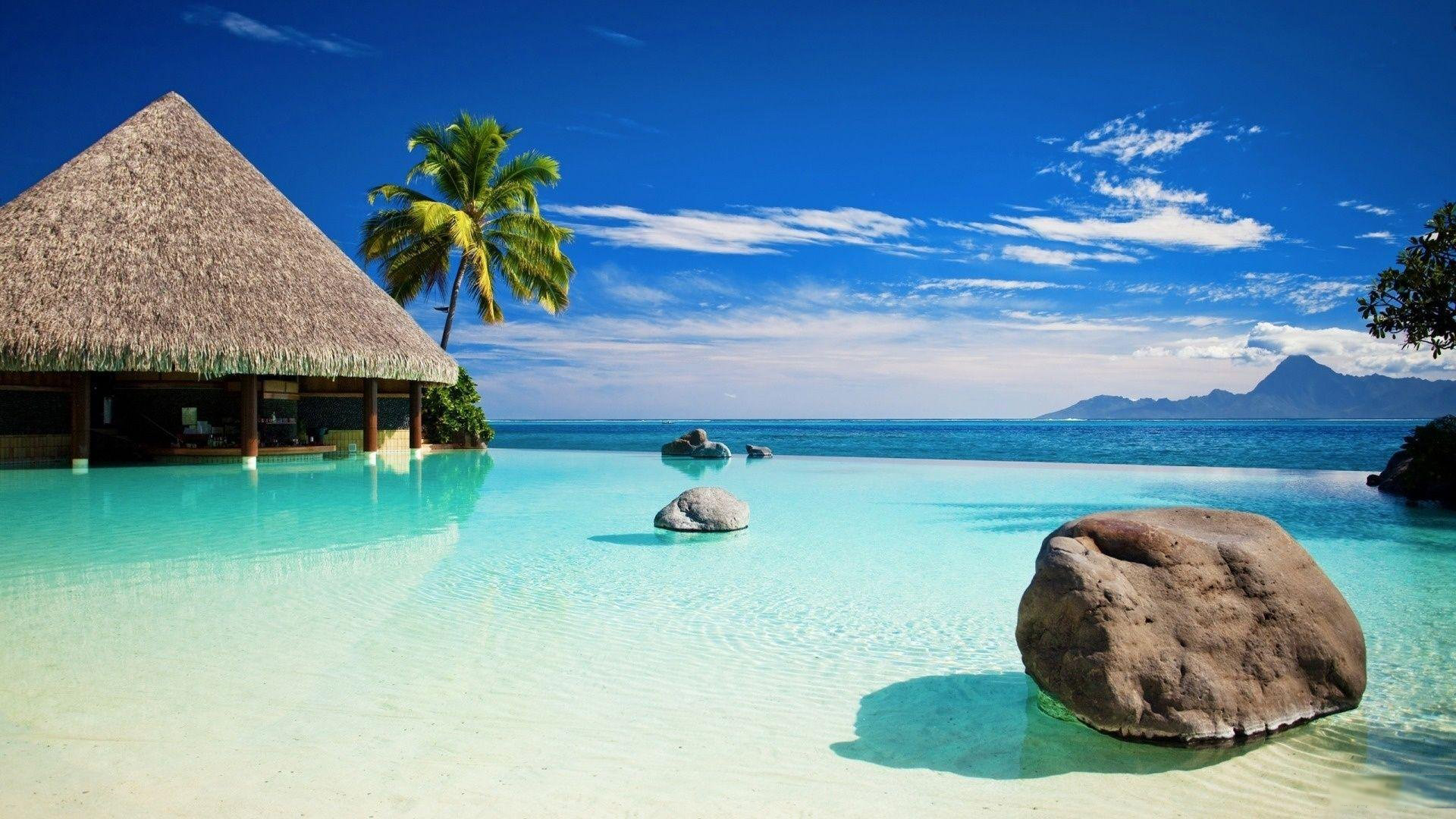 The island, first inhabited by Polynesian settlers in the 4th century C.E. James cook became the first European to land the island in 1770. Bora Bora island, since secluded was independent could not stay out of French colonial expansion. In 1888, Queen of Bora Bora, Teriimaevarua 3rd was deposed by the French as they annexed the idea, but still kept as head of the Royal house.
The sleepy island came to know for bustling activities centering it as World War I continued. The United States of America chose Bora Bora as a military supply base. Under 'operation Bobcat' the island was used to provide supplies and ammunitions to the American ships in the battle and the island was studded with defensive tactics in order to fend off any potential attack. After the war airstrip used by the US air force was used as an airport till 1960.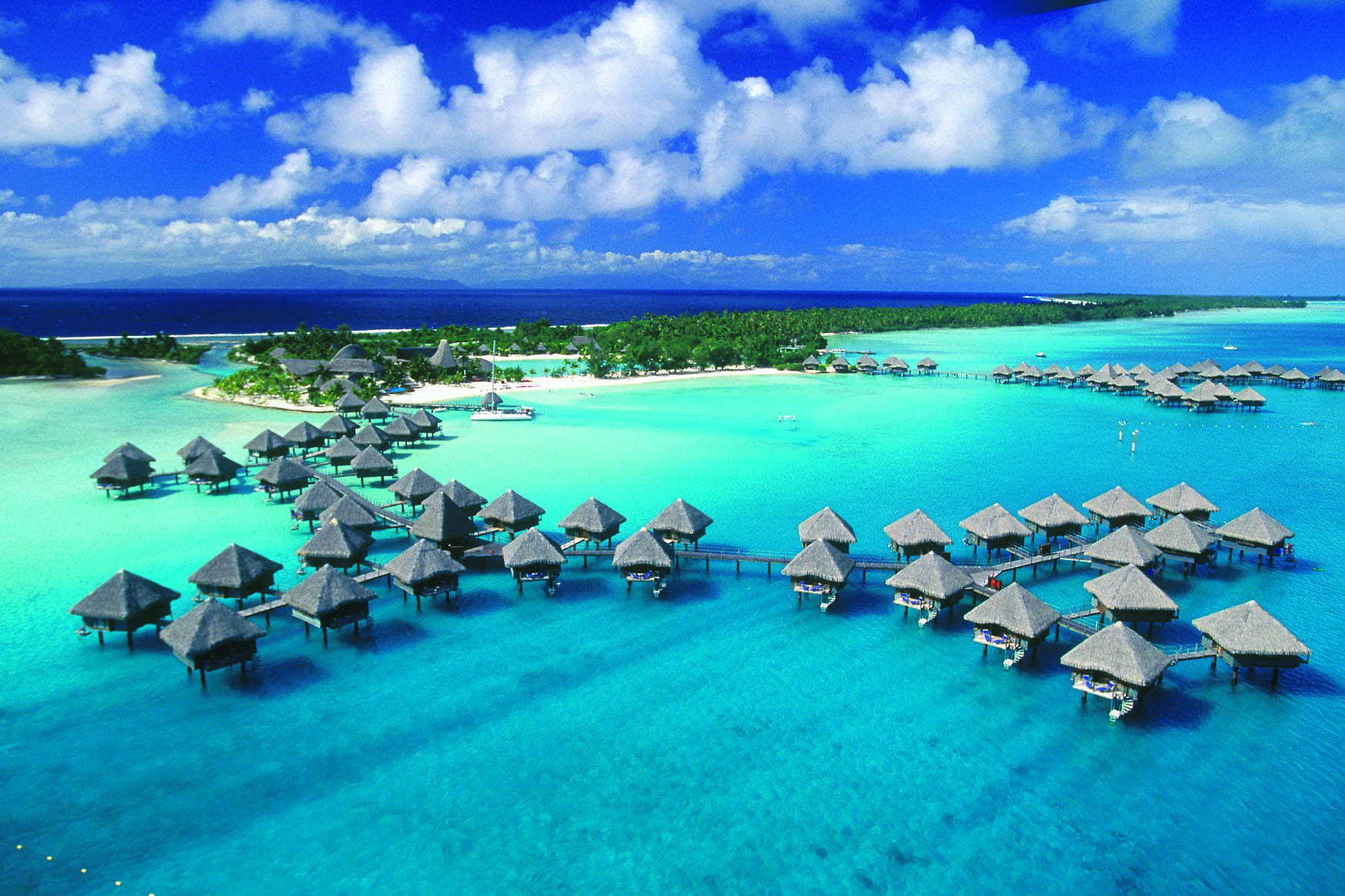 Without a doubt the first thing that comes into the mind is unspoiled beauty of the white sand beaches and crystal clear water, it feels like they exist to ease off your mind, all you need to do is sit down and relax. A perfect spot to enjoy oceanic life form, the tour operators in the island offers aqua safari, aqua bike, glass bottom boat tours, lagoon safari to name a few.
If an adrenaline junkie, get on a jet ski and feast your eyes with surrounding coral reefs and lagoon. Bora Bora island possess two peaks, part of now extinct volcano the peaks are scaled by hikers who get to enjoy the mesmerizing view of Bora Bora. Apart from the land, water and under water activities tour providers also offers sky diving, taking travelers to another level of joy.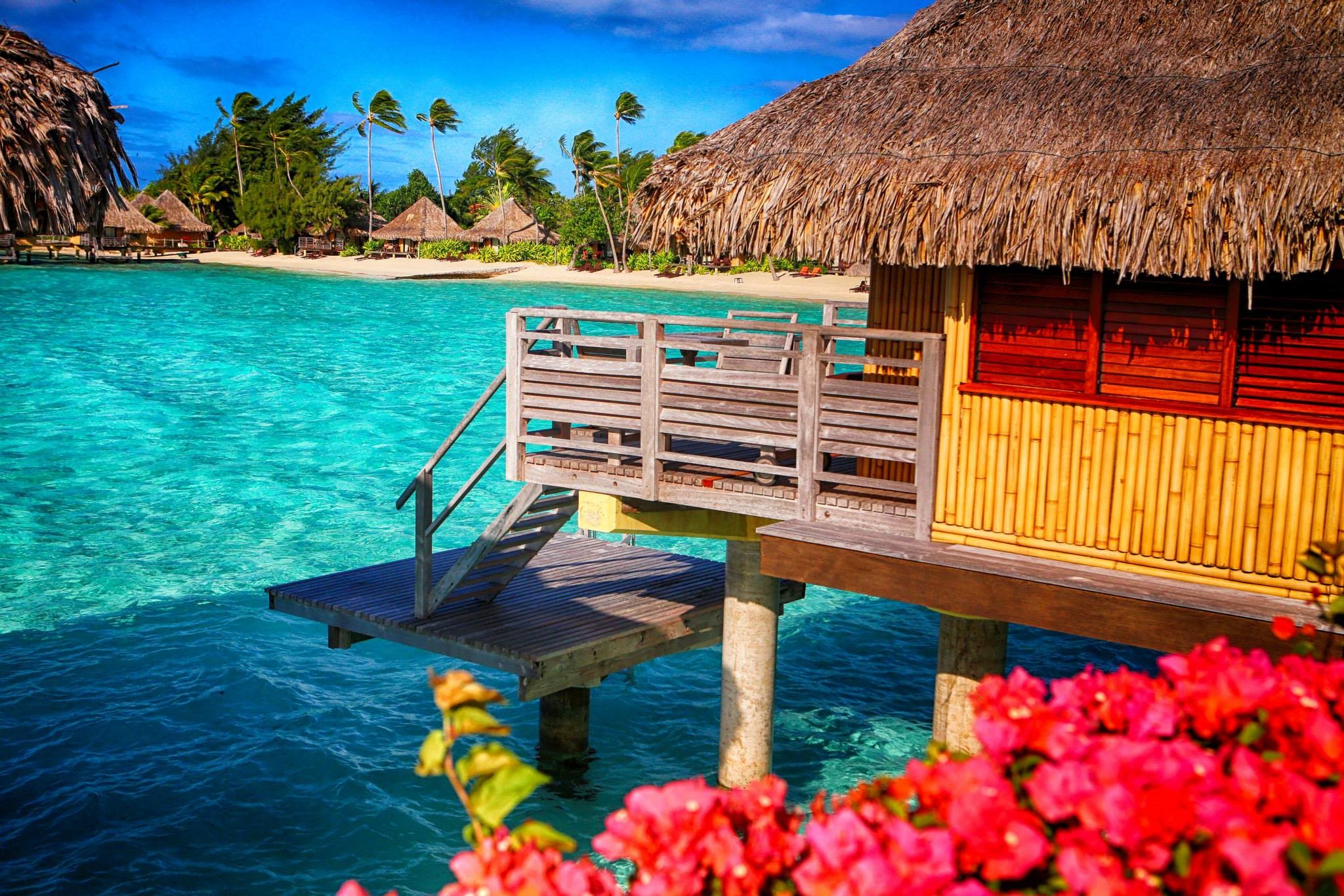 For an island in the pacific it's impossible to stay away from the delicious and fresh fish while talking about food. Cuisine here is a blend of French cooking style and natural ingredients found in the island only. The island offers a wide range of food choices like Sushi, Hoie Gras, Rotisserie pork, Mahi Mahi dish etc.
This volcanic island being a part of French Polynesia use French and Tahitian language. English is also spoken around the island thanks to English speaking visitors. While visiting this pacific island it'd be fun to know a couple of words at the least, in case you might need it.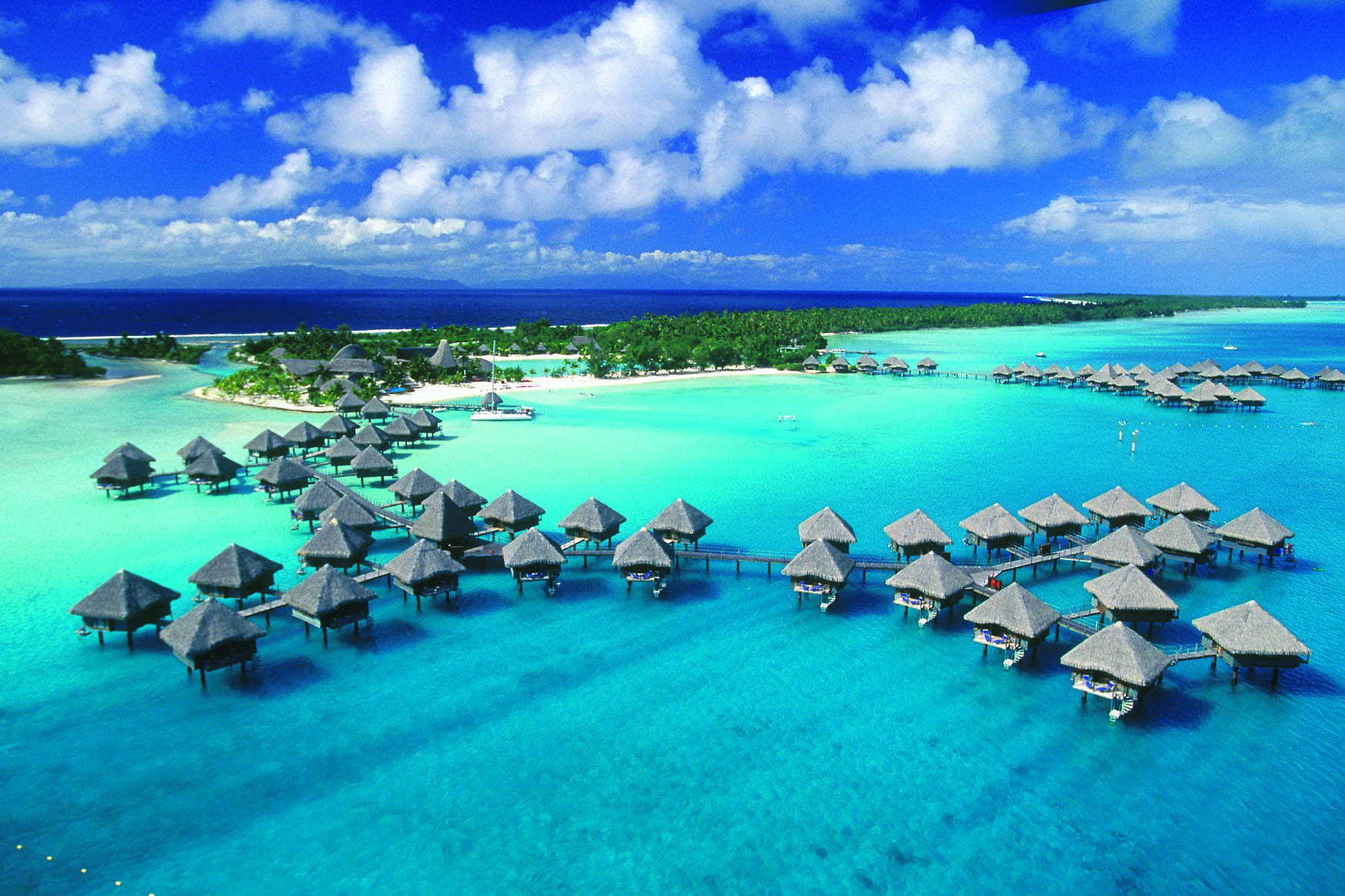 Tourists can access Bora Bora by first flying to the capital of Papeete in Tahiti. From their domestic flights connect Papeete to Bora Bora with domestic flight services. Cruise services to the island are also available with many operators. Cruises like Princess Cruises, Royal Caribbean Cruises provide you with memories to hold on to.