Fly Geyser is one of its kind man made Geyser located in Nevada Washoe County. The Geyser are operated by a private company and public access is not allowed. Those wishing to visit the attraction can only do so through a booked tour with the operators. The geyser sit at about 5 feet high and 12 feet wide. Fly Geysers are a hidden attraction that only a lucky few get the chance to witness. Due to the natural geothermal activity the Geysers continue to grow in size.
Fly Geyser is a very obscure attraction that only a few tourists are aware of, the Geysers came into existence through a drilling accident in 1916 and continue grow due to the natural accumulation of the minerals. Each Geyser can spew water up to 5 feet in the air. The geysers are particularly famous for their bright coloration due to the mixture of different minerals found naturally in the area.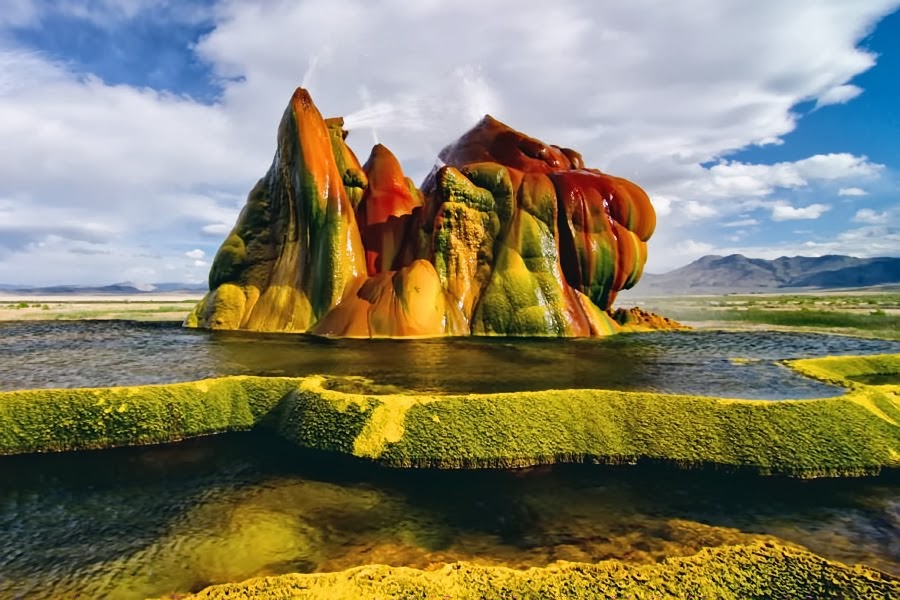 Fly Geysers are considered to be a geothermal anomaly that came into existence through the human interference. These geysers have spectacular color and offer and exquisite site that only a few can witness in their lives.
In addition to the Fly geyser there are other two geysers in the area created through similar accidents. The first Geyser is the tallest and resembles a Volcanic mountain while the other two and small and bottle shaped. The Geysers are located on a private ranch and trespassers not allowed on the property.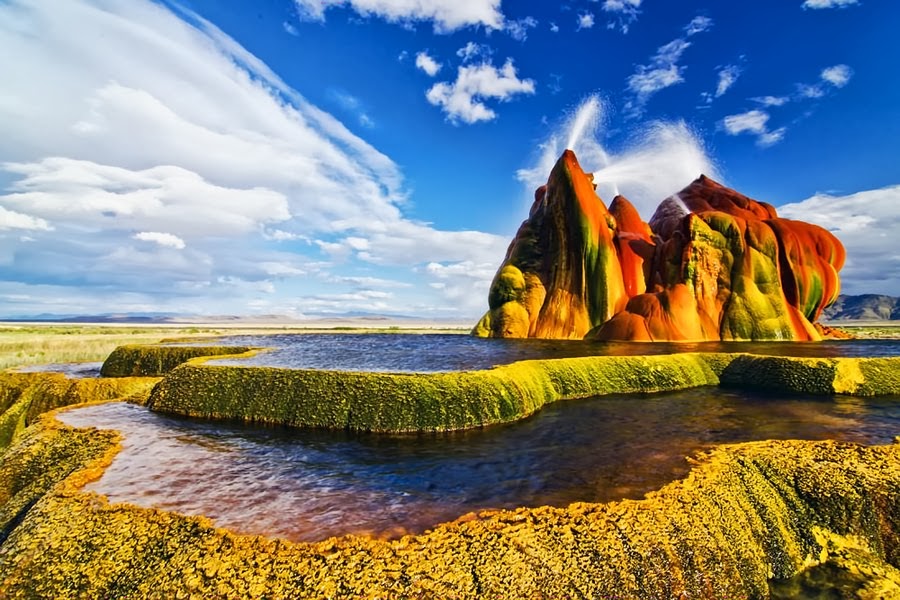 The tours are operated by the owner and can be booked by an individual for $25 – $50 per day. Most of the tours can be booked through the local restaurants in Gerlach who can help tourists get in touch with Ranch owners and access the area.
Other than the Geysers the area does not hold much interest and most of the tourist arrive to witness the spectacular Geysers in their full glory as they spew hot water in the air.
The geysers are located at about 32 KM north of Gerlach. Currently the attraction is owned and operated by Todd Jaksick and cannot be accessed by the public without a booked tour. The geysers are surrounded by the fences and can be accessed through a single dirt road.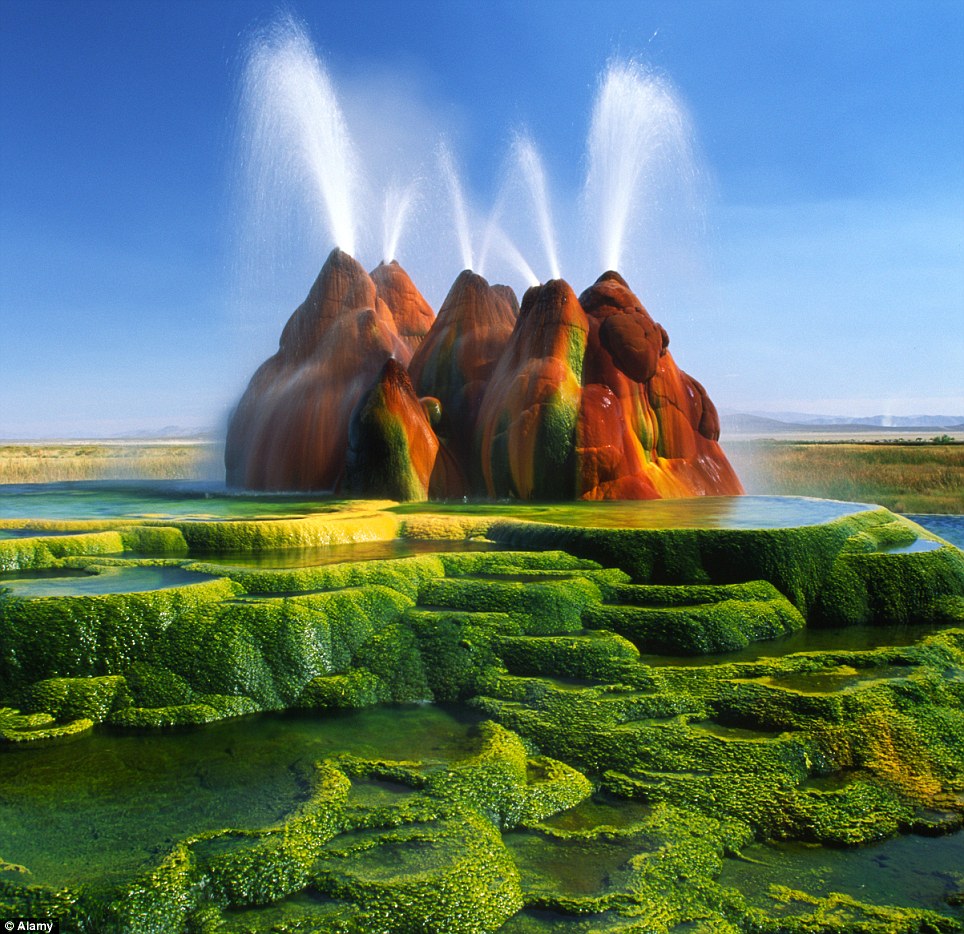 Gerlach town is the main holding area for the tourists seeking to visit the Fly Geysers. Tourists can use different inns and restaurants in the area to get rested before they set on the tour to the Geysers. The local restaurants serve classical American menus and are generally very cheap. Bruno's restaurant is one of the prime diner in the area which also serves as the booking station for private tours to the Fly Geyser.
Tourist can access the area through a single dirt road provided that they booked a private tour with the ranch owners. Public access is barred and in certain periods of the year the tour may be unavailable therefore it is advised to book the tour in advance.