The city becomes vibrant with colors and throngs of people on the roads, streets and clubs. The city becomes a fantasy land guaranteed to relive its medieval spirit and love for holidays. Below we outline some of the traditions that locals use to celebrate Christmas.
Shop till you drop
All the buildings in the city become enchanted with beautiful lights and decorations. The streets glitter like stars have landed on the very concrete and the atmosphere becomes electric in anticipation of the food and reverie to come. Fira De Santa Llucia is the perfect place to enjoy the true spirit and festive environment of the city. The tourists and locals alike can't resist the lure of all the beautifully good laden shops of the city.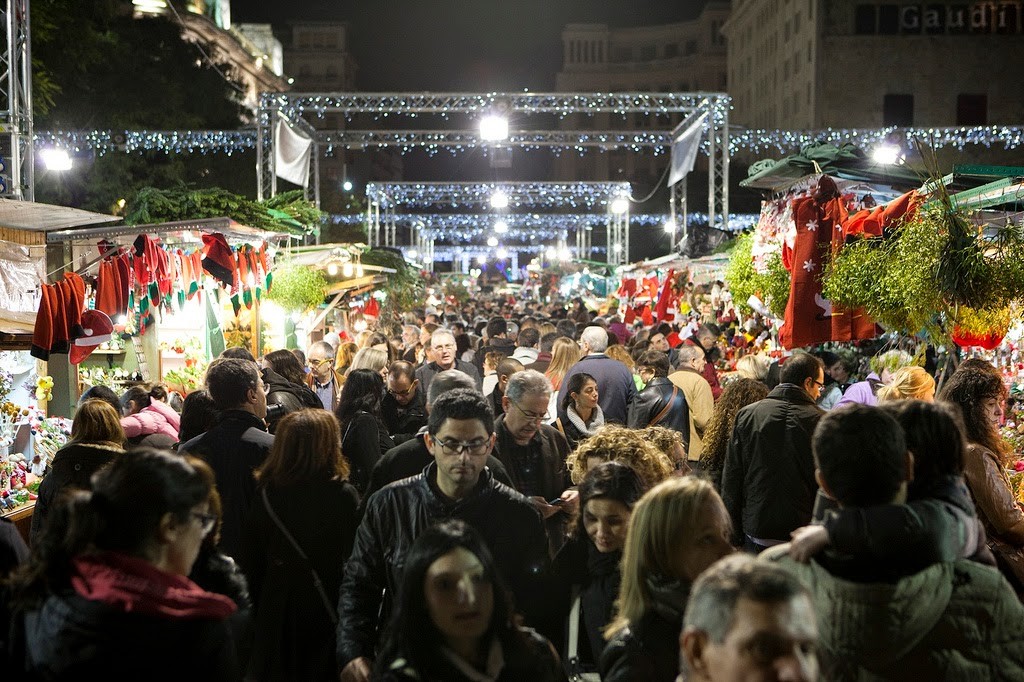 A bit of Luck before Santa's Arrival
Although the Europeans recall the Santa Clause by the name of Father Christmas but the outline of the legend is pretty much identical. The city holds a grand lottery called "El Gordo", where the lucky ones tend to enjoy awesome prizes followed by the iconic performance by "Handel's Messiah" that retells the legend of the holiday.
Did someone say dinner?
Barcelonans tend to visits their families at Christmas Eve and enjoy a traditional dinner that is composed of soup, a large portion of some meat that is slowly cooked on the fire. Any leftover meat from the dinner is used to make delicious cannoli. The city does not have any traditional sweet for the Christmas Eve but the locals tend to favor "Turron" that contain ingots of chocolate and other sweets. The Combination of tradition with modern and opportunity to meet the family on Christmas further elates the environment and equips the locals for the Holiday to come.
Drink, Eat and Swim
Done with the family dinner the locals spend their Christmas day by favoring the restaurants, bars and eateries that remain open all night long on the Christmas day. The Restaurants serves special meals for the occasion. After the meals the locals spend their day roaming the city and enjoying the company of friends and attending several events held throughout the city, most notable being the annual swim in bone jarring cold waters of the Harbor.