There couldn't be a better spot to spend your vacations than the artful city of Moscow; the reasons being many but the major one for being among one of the cities where free WiFi connections are blessed. The city being vastly connected to the World through various international airports and railways has an amazingly extensive internet connection around the city for the tourists who might want an access to the media zone as well as to their social network, but would appreciate to cut back on those awful internet charges, while delighting in the beauties of this city like Moscow KremlinorIntourist Hotel Volgograd.
Moscow had been ranked as one an alpha global city streaming with countless tourists all-round the year, hencefinding free WiFi is not as difficult as it might sound. The capital of Russia has been conveniently blessed with 1178 free WiFi hotspots including various restaurants, coffeehouses, pubs, hotels; and quite surprisingly yet delightfully enough, these free WiFi connections are in access to public transportation, parklands, Moscow metro buses and many such open places where tourists and locals alike, pass through frequently and would want to enjoy their meals or coffees while posting check ins and photos for their Facebook circle!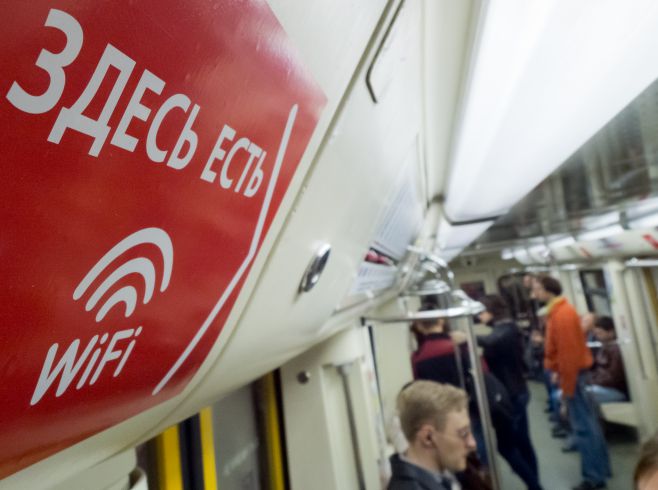 The main internet service provider within the entire city is Beeline, Megafon and MTS. If curious about the connection's security with respect to your personal details, for that is quite natural, have a look at the related websites and find out the best tariffs.
However, in the historical Moscow city, free wireless connections is operative only through the Beeline which is readily spread in many areas of the city. The only effort you need to put in is connect to the internet by the name of "Beeline WiFi" or "Beeline WiFi WPA "and experiment around a bit like putting up your laptop on the window-sill for a few minutes, orswinging around the mobile phone in blank airuntil you start getting a stable reception; and you're all good to go.
Beeline WiFi is the only service provider if you are travelling a bus or a trolleybus, which is quite common in Russia. Moreover, 300 routers providing free internet access have been allocated on public transportation. Another free WiFi arrangement could be leisurely enjoyed while moving in and out of the city through Moscow's underground Metro system.As of now, MTS has taken the initiative to equip four out of fourteen Moscow metro stations in the city, erasing off all that weariness of a subway, and what's more; the data transfer is estimated to be more than 100Mb/s per train!
Fortunately, there are various places in Moscow covered soundly with commercial WiFi network, where you could freely relax, sipping on those savory Mors with your laptop connecting you to the social webs or checking up on your mails and letting you keep track of this fast-paced modern world that would definitely help in easily recording and creating a memorable travelogue.
Contributed to TheBackpackers by 'StagHorn'; contact him here.