The Jiuzhaigou Valley situated in Sichuan, China is considered to be a wonderland on earth. It boasts of a dreamy like scenery with natural purities just like a fairyland which will take your breath away.
Jiuzhai Valley National Park as it is also commonly called is located in Nanping County which is 450 kilometers to the north of Chengdu City. Its name originated from the existence of nine stockade villages in Tibet and is regarded as a holy sanctuary by the Tibetans. It is also called, "Valley of the Nine Villages." The mystic valley is part of the Min Mountains on the edge of the Tibetan plateau stretching over 72,000 hectares.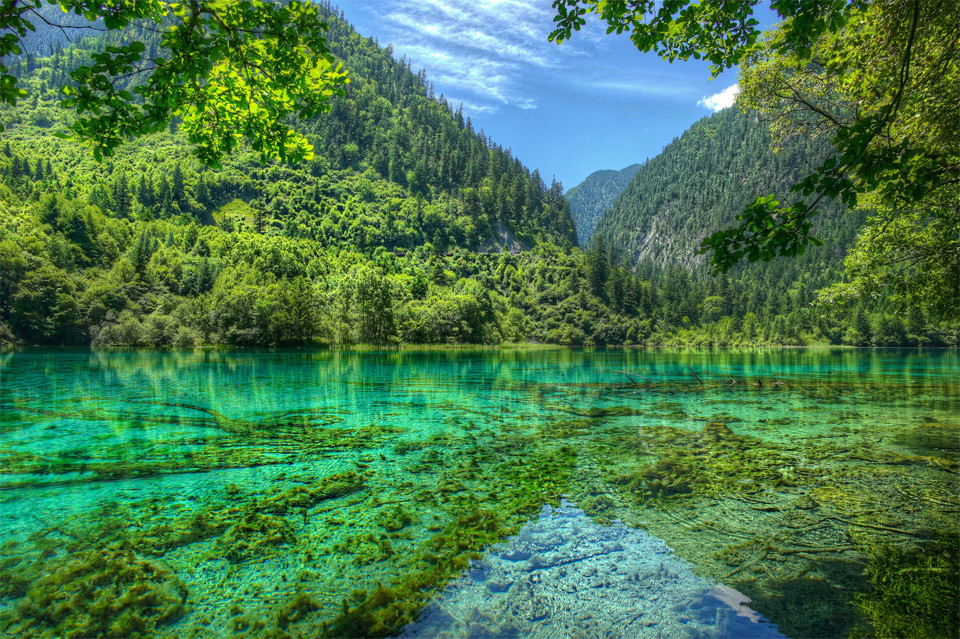 The National Park is a great work of nature combining crystal, blue alpine lakes, captivating waterfalls, rich forests, tranquil grasslands, snow-capped mountains, as well as the exotic customs of the Tibetan and Qiang people. The valley is a picturesque masterpiece specifically during autumn when the mountains, valleys, and lakes are enveloped in varied, enchanting autumn hues. Warm days, cool, comfy nights, and overflowing vistas of yellow, red, and green blending with the blue lake water are the majestic and memorable scenes of the Jiuzhaigou in autumn. Massive greeneries of flora and fauna can be found on the valley with a natural forest which covers an area of nearly 30,000 hectares, including 2,576 higher plant species (24 species of national protected plants) and over 400 lower plant species (212 species of algae).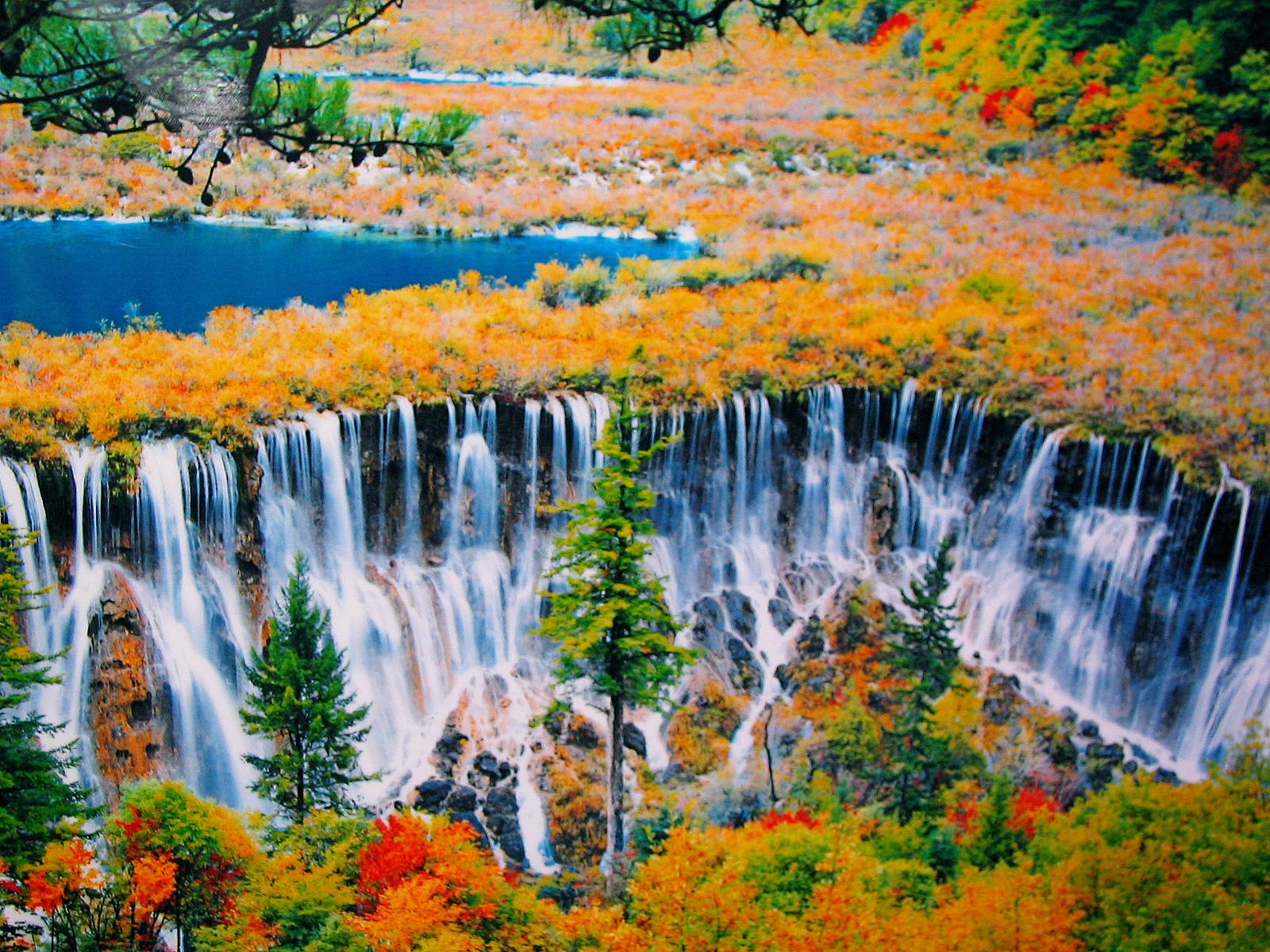 The Jiuzhaigou Valley provides a good natural habitat for wild animals such as giant pandas, takins, and golden monkeys. The park is also home to other wild animals like the gnu, white-lip deer, black-neck crane, swan, love birds, red-belly golden pheasant, snow leopard, forest musk deer, and otters. Visitors could also spot some of the 141 bird species than one of the very few pandas remaining in the park. It first became a national park in the year 1978 and was declared as one of UNESCO's World Heritage Site in 1992. In the year 1997, it was awarded as UNESCO Man and Biosphere Reserve.
The park is one of the best places to visit China during the fall season with its enchanting colors. It has sister park relationships with Plitvice Lake in Croatia, Cradle Mountain in Tasmania, Yosemite, Yellowstone, and Olympic National Parks in the USA.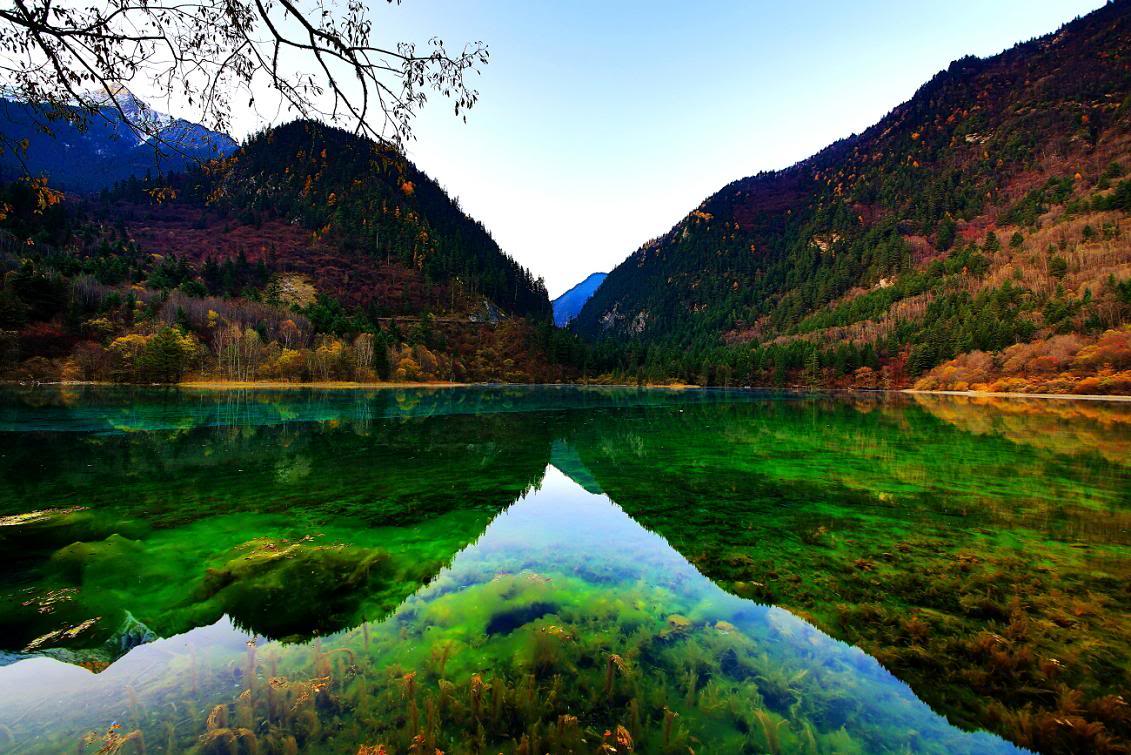 Travelers can find a wide range of accommodations outside the national park which includes 3, 4 and 5-star hotels. Have fun and enjoy the local music and dance shows during your stay and let your eyes feast with the beautiful and colorful Tibetan costumes, and the entertaining music which is a combination of ethnic and pop.
The Jiuzhaigou Valley is about 913 km. from center Chengdu and it takes about 8 hours to get there. Tourist buses include the Chengdu Xinnanmen Tourism Bus Station to Jiuzhai Valley. A bus sets out at 8 o 'clock every morning. Long distance buses travel directly from Jiuzhai Valley to Huanglong.