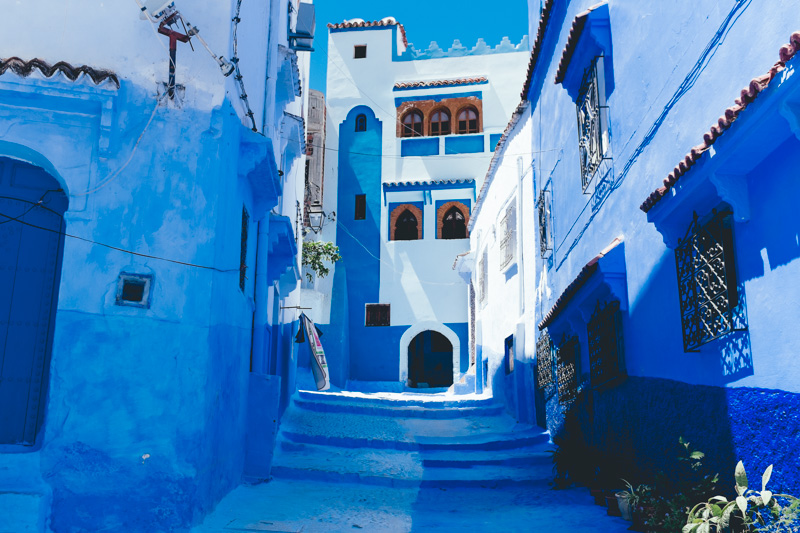 Completely immersed in blue paint, the city of Chefchaouen is situated in the northern most mountainous regions of Africa in Rif Mountains. Before delving into the details of what this city has to offer to the tourists, let's have a terse account of mysterious blue strokes.  Amid several explanations; one says that the soothing blue color refers to the clear cloudless blue skies of Chefchaouen. Other relates it to religion saying that the blue color glorifies God and thus painting blue symbolizes the God's power; while some describe it as a measure to repel mosquitoes. Regardless of the truth, the electrifying blue color has more attraction than a magnet and is evident in the arrival of thousands of tourists from around the world.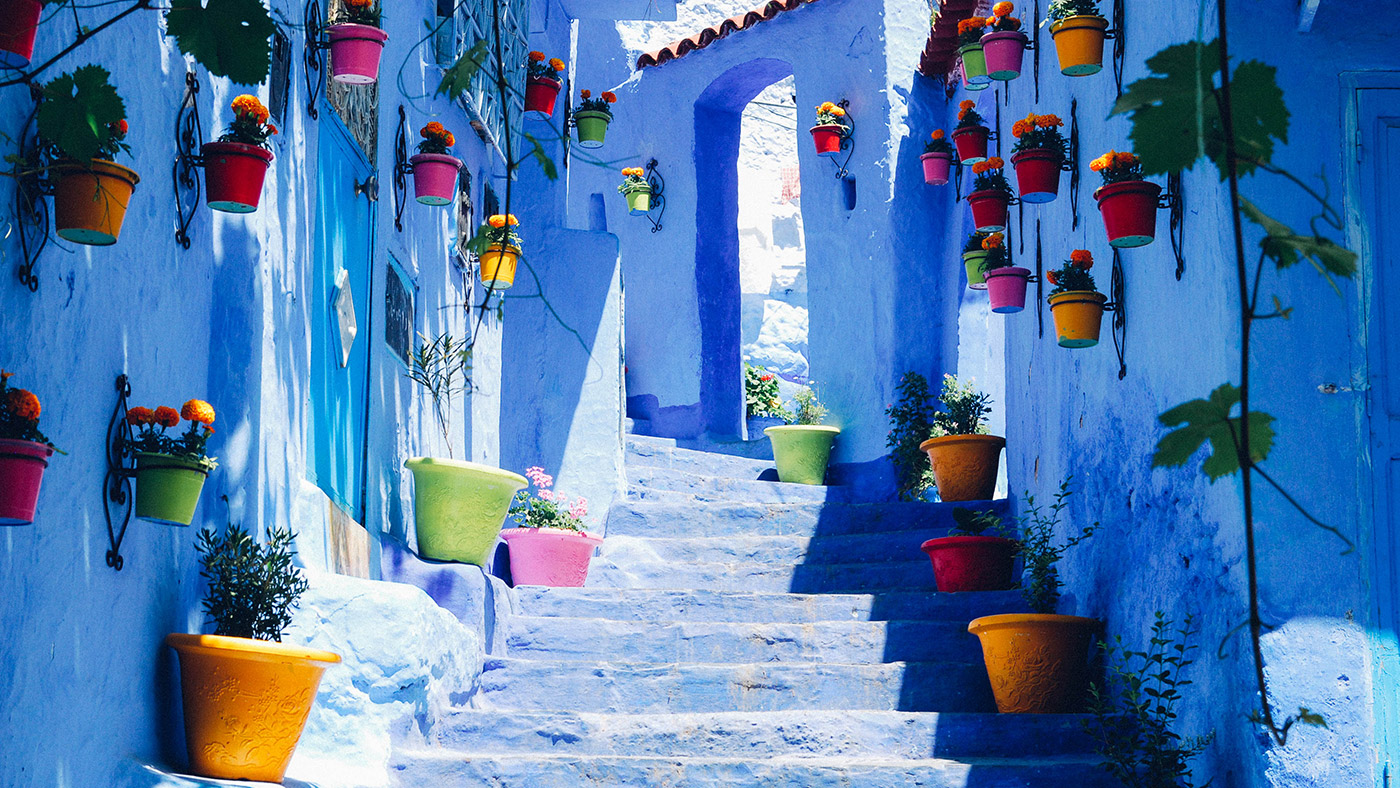 This beautiful city with all the blue facades has much to offer. From the picturesque view to the delicious cuisine and to colorful markets filled with myriad of stuff to buy as souvenirs, one can relish every bit of an excursion to Chefchaouen.  The city has incredible views in all seasons of the year but April to June is the most apt time for adventurous trekkers. The arid mountains entailing silent blue streams leaves the onlookers astounded. Available are the energizing trek trips arranged by travel services groups that can provide unforgettable lush green views of forests alongside beautiful Mediterranean.  The clear skies with twinkling stars also give a treat to the night lovers.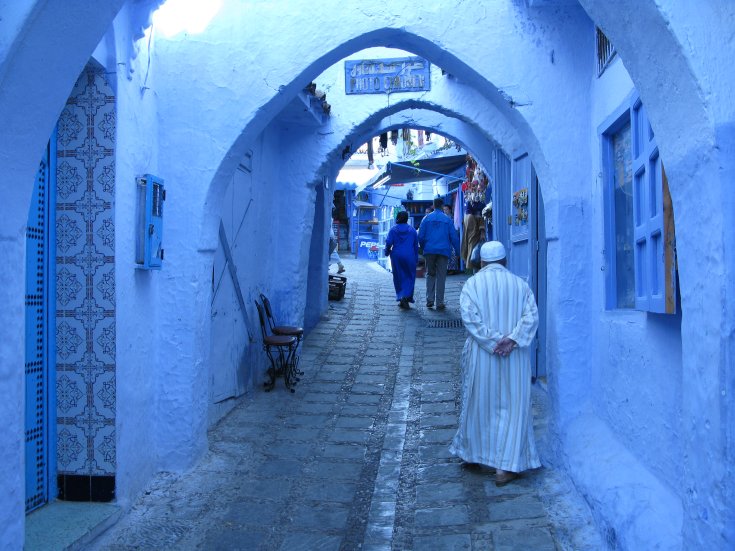 The sumptuous cuisine has a lot to enjoy. The bread baked at bakeries depicts unique traditional cooking style. Baked in a wooden oven, it has crunchy top and an eximious taste. After starting off a day with traditionally baked bread, have a lunch of Tagine. Tagine is a dish prepared with meat or fish, vegetables and abundant spices. The town's specialty has several variations but is widely cooked with vegetables, meat or fish grilled to tender and ras-el-hanout (a flavorful blend of plethora of spices; paprika, cardamom, cumin, paprika, turmeric….to name a few). Have a dinner at any of the numerous cafes that serve the commoners alongside the topsy-turvy alleys. Have a healthy ending of your food journey with refreshing mint tea, which signifies Moroccan cultural food habits.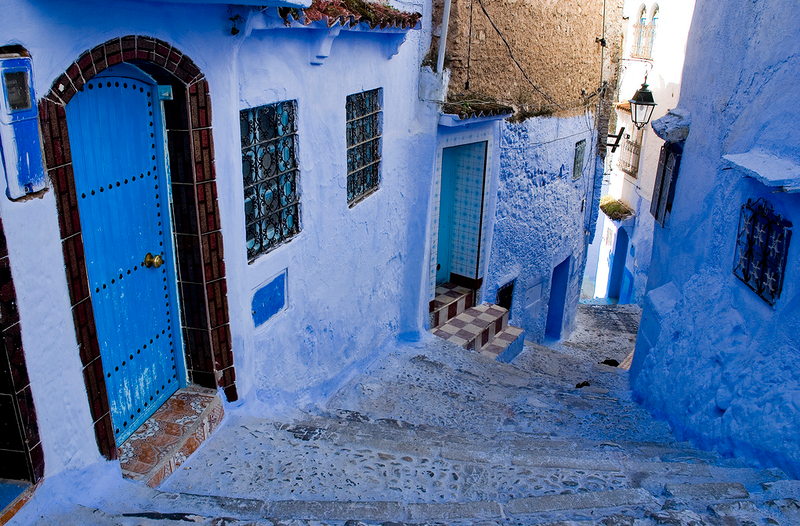 The colorful bazaar, also known as Chefchaouen's medina, has all varieties of jewelry, pots and attire. Cardigans, wraps, blankets and shawls made from wool and camels' fur can be found hanging alongside cobbled pathways. Delicate organization of intricately decorated jewelry awaits your praiseful look. Meticulously designed clay pots, depicting a glimpse of blue coated city, are speckled by the sellers to get carried away by tourists. A bit of haggling practice will help in amassing good amount of valuable possessions. History of Chefchaouen tells that it embraced people of all religion amicably and was a haven for exiles from Spain. The city was founded in 1471 and thus encompassed scores of centuries old untold stories, which need to be felt and relished. So get your backpack ready to get shrouded in the aura of the blue city of Chefchaouen.