Barcelona is one of the iconic European cities that hold great secrets in abundance waiting to be discovered. The city presents sprawling food markets to historic shops that have been around hundreds of years. Barcelona retains an aura of its history that would leave the visitors breathless with its sheer audacity and time capturing ability. Below we share some of the most iconic places to shop in Barcelona.
La Rambla
La Ramba hosts one of the largest food markets in the city. The visitors are advised to reach the market in the early hours of the morning to see the streets come alive with the local vendors carrying different food items to the market. In the later hours the market tends to be a bit crowded by the tourists, making it difficult to enjoy the full impact of the local culture. La Rambla also hosts some of the most ancient shops in the city that boast a history of nearly 250 years. The muted structures and Stark beauty of the buildings give it a movie scene like feel, leaving the visitors baffled under its spell.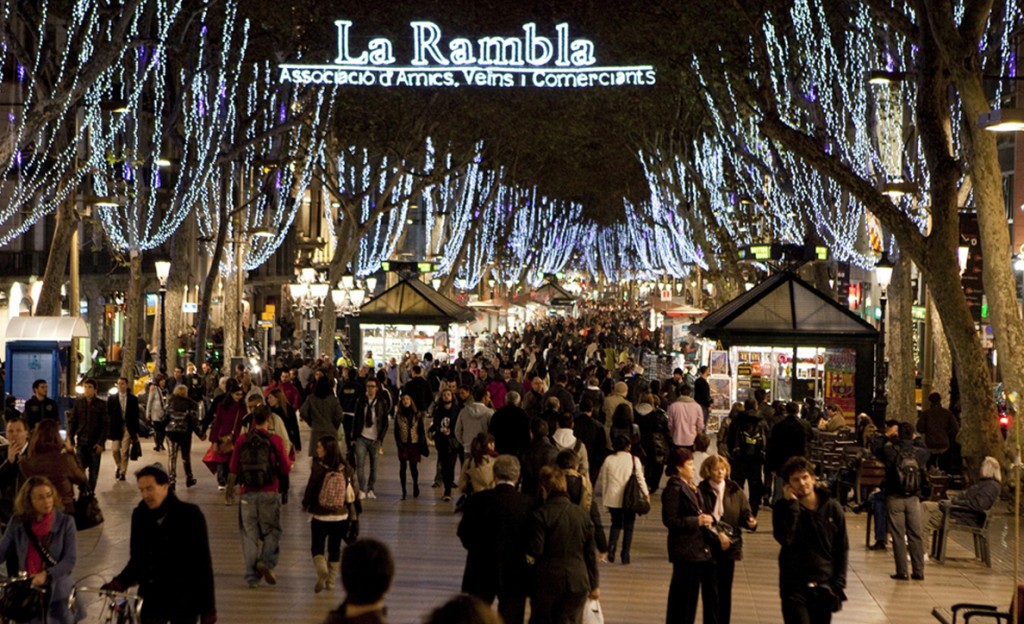 EL Ravel
Holding the soul of the city, El Ravel is the old Textile district of the city that has been operating since the mediaeval era. The shops in the district create different items of clothing and articles made out of leather, wool, cotton and other fabrics. The visitors can also find a line of shops that serves different food items such as Roasted peanuts, chocolates, coffee and other sweet treats.
La Barceloneta
La Barceloneta is one of the modern endeavors of the city to inculcate the latest brands in its shopping repertoire. The visitors would be able to find modern buildings with amazing showcases selling their branded clothes and other items. The visitors can also catch a glimpse of artistry and craftsmanship of the locals in the several small shops spread around the area.
Garcia
The best place in Barcelona to collect memorabilia. The tourists can find a large collection of small dolls, cupcakes and other unique items to mark their tour in this stone city with the heart of gold.