Europe is the most tempting destination for backpackers and for all the right reasons. The variety offered by this continent in terms of its landscapes, culture, connectivity and climate makes it the have to have experience. The busy streets of London, vintage romance in Paris, skiing in Switzerland and vineyards of France are some of the luring attractions of Europe that will make you grab your backpack right away.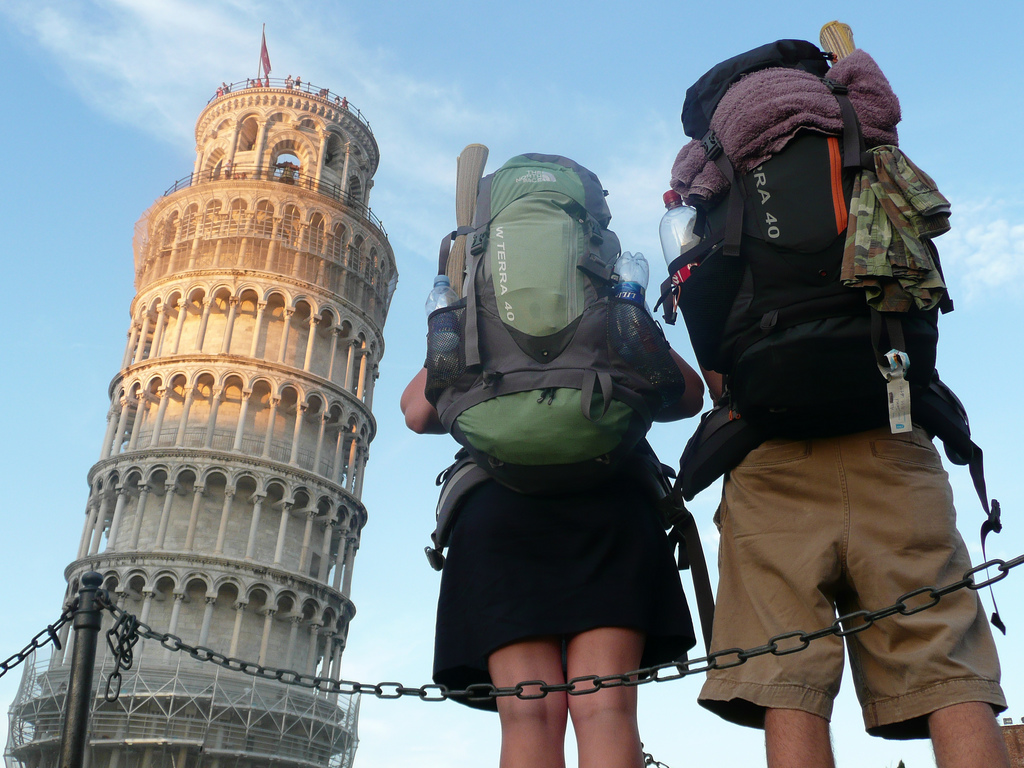 The daunting task of planning a travel across Europe can be made way easier if you follow these tips.
Pick your favorite cities
Pin point the cities that you really like and pen down all the possible things you can do there. The summer sun at the Balkan coastline is heaven for the beach bums. Venice takes you back in time and displays the rich history of Europe. For happy go lucky personalities, Spain is the place to be.
Don't be lazy
Never let that vacation mode go off. Always be prepared and enthusiastic to get out and breathe through the air of the city you are in. Simply take long walks in Paris to discover the beautiful architecture or enjoy artists performing on roadsides in London but don't just get locked inside your hotel room.
A camera and a journal is a must
When you are in the vicinity of art and literature, you can easily feel urge to write or capture what you see. The picture perfect views of highlands in Scotland, the skyline of London though London Eye can be best captured by your eyes but a camera can do a pretty good job as well. Your travel experiences in your journal are the best form of memory.
Sync with city
When is Rome do as the Romans do, this famous quote fits aptly when you are backpacking in Europe. Be a part of the city to get the best out of it. Eat local delicacies in Spain and Italy, let loose and enjoy Berlin's best night club scenes, live in dorms and hostels in Amsterdam to chill and have some fun.
Be open to new things
Let your rigidness take a back seat and open up for good. If you have never surfed before, now is the time to try this sport when you are t Portugal's gnarled Alentejo coast. Try the strangest variety of cheese and chocolates in Switzerland to tickle your taste buds. Keep your shyness aside and randomly start interacting with people, you never know that you end up making friends for lifetime.
Hit the rails
The quintessential method of traveling in Europe is by a train. The rail network is extremely developed and train service is very reliable. Apart from the magical view that you will get of the country, food and lodging facilities are an added benefit.
Explore and Discover
Learn as much as you can from your travel, it can be the language of the place, recipe of a local delicacy or simply about the lifestyle of people. Whether it is the Tomatina festival of Spain or the finest music and theatre festivals of Edinburgh, Europe has enough for backpackers to explore.
Backup plans
Be prepared for the worst always especially when you are a solo traveller. Helpline numbers and emergency contacts should be on your fingertips. Make sure all your bookings are on track so that you don't have to wander around when you reach your destination. Last moment change of plans should be well thought of to avoid any hiccups in your travel scenes.