The occasion was marked by events like battle-re-enactments that were performed at the very site that even after 200 years, draws visitors from all over the world who want a glimpse of the place where history was created on the 18th of June, 1815.
The major attraction, Butte de Lion or Lion Mound, is a 40 m hill in a relatively flat landscape. With a bronze lion statue on the top, the mound was built to memorialize Prince William of Orange, the Dutch crown prince who was injured in the battle. The arduous 226-step climb to the top leads to a sweeping panoramic view of the battle-site. Another prominent draw is The Panorama de la Bataille, a 360-degree painting, housed in a circular building that also holds realistic, 3D props to take you back to the scenes of the historic battle.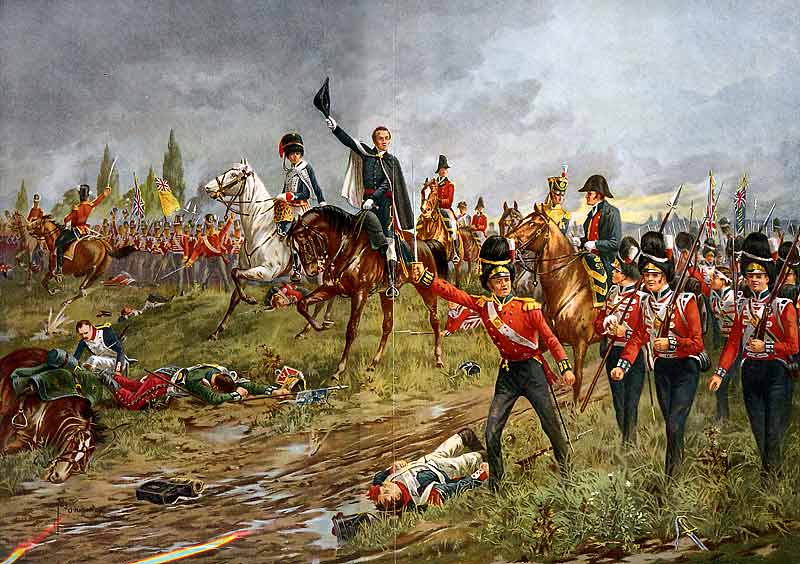 The town of Waterloo also houses several other relics of the battle. The Musée Wellington, which 200 years ago was the headquarters of the Duke of Wellington, is now an impressive museum with rooms dedicated to all the different armies that took part in the battle. A beautiful mannequin depicting the victorious general as he wrote his victory letters is one of its star attractions. There's also a bust of Napoléon to commemorate the defeated emperor in the room dedicated to the French army.
Three other sites worth visiting are scattered around the town of Waterloo – Hougoumont, the farm where the battle commenced; the Placenoit memorial to commemorate the Prussian army; and a small museum at Napolean's former headquarters at the Dernier Quartier Général de Napoléon.
How to get to Waterloo
A quick day trip from Brussels, Waterloo is only 20 km away. Driving from the capital is a great way to explore Waterloo. The battleground is also quite accessible by public transport.
There's a direct W bus from Brussels' Gare du Midi railway station that goes almost all the way to the battle-site. The best bus-stop for the visitor center is 'Lion, Route de Nivelles' – a ten-minute walk away.
There's also a train that runs every hour from Brussels, but the train station is 15-minutes from the town center, from where you will need to catch the W bus or take a taxi to the visitor center.