Among the entire tourist's destination that may come to one's mind, the beaches are one to almost always top the list. So here we bring to you a short glimpse of the best beaches of the world.
Kauna'oa Bay, Hawaii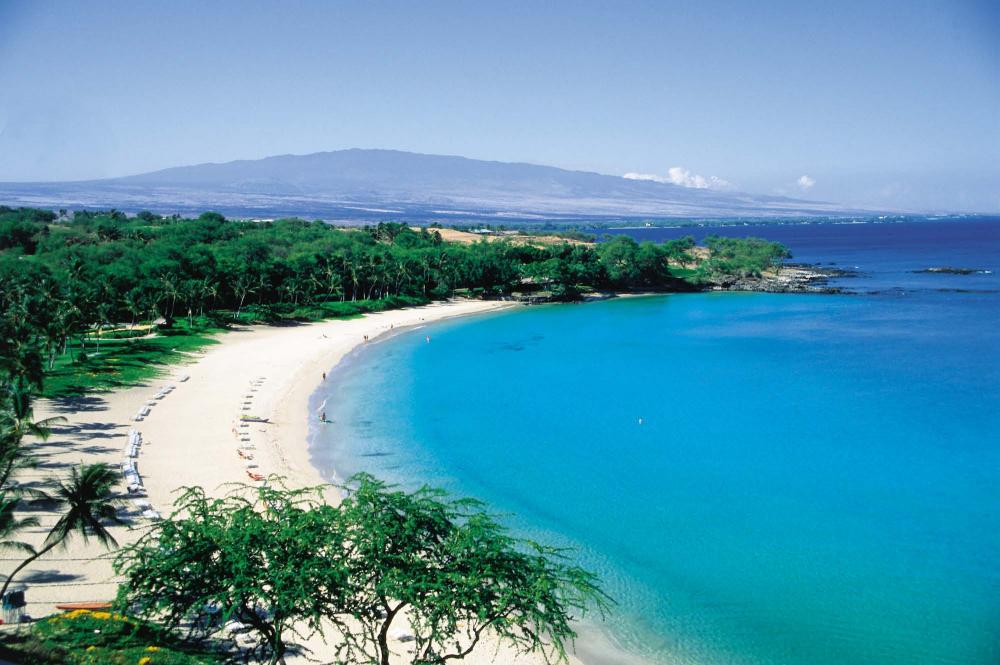 Adjunct to the Kohana coast, Kauna'oa Bay in Hawaii islands spans to its full extent doting the dwellers and the visitors just as a mother enwraps a newborn baby. The beach has everything to offer. Patient waters, white sand, soft breeze bringing with itself the rustling sound of palm trees drives to a state of tranquilness one could wish for.
Langkawi, Malaysia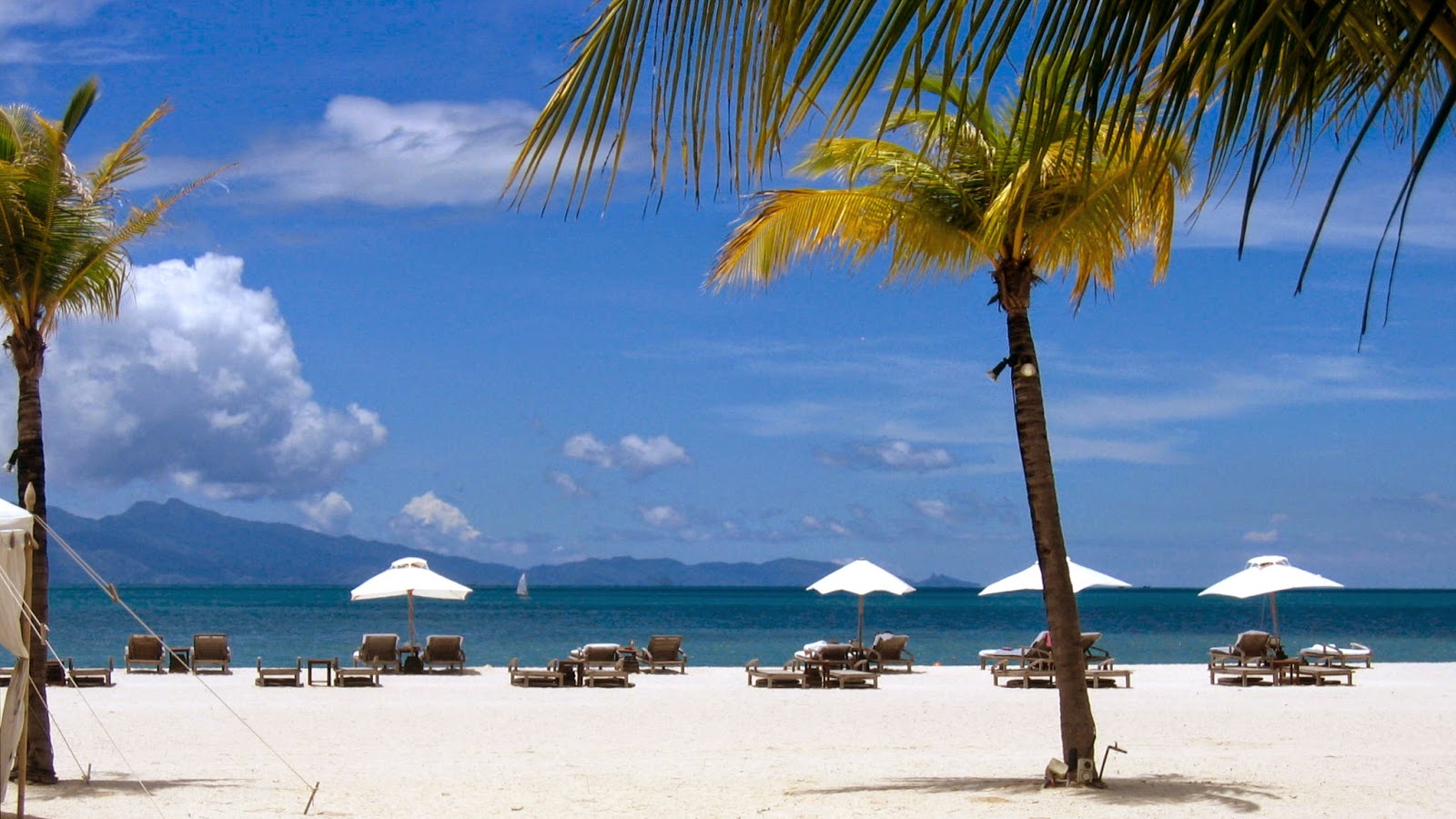 The name 'Langkawi' or 'the jewel of Kedah', itself adverts the reason it got into the list. Surrounded by alluvial plains and lined by limestone ridges, this beach offers a scenic beauty and grandeur that may boggle the mind of even the most meticulous person, settling him to agree that its comparison to a reddish brown-eagle is in most accord. Moreover, there are still many who advocate it to be the same 'Lanka' as is referred to in the 'RAMAYANA', the famous Hindu Scripture.
St. Bart's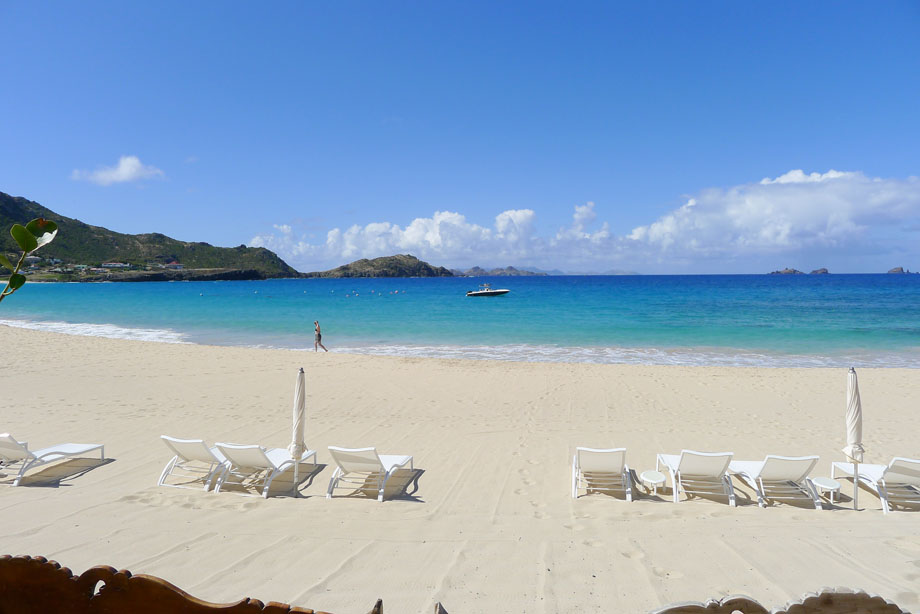 The Caribbean's most-sought after destination, St. Bart's offers a rare combination of turquoise waters, gracious hotels and French cuisine along with outstanding snorkeling and diving opportunities, enough to etch a life-long memory in the minds of an ebullient traveler.
Fraser Island, Australia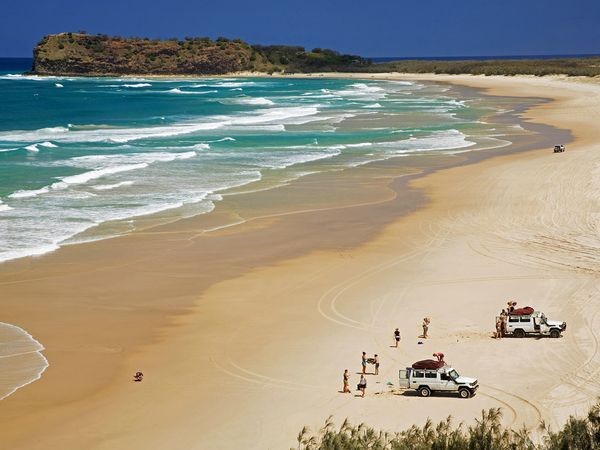 Encircling the Queensland coast, north-east of Brisbane and extending up to 161 miles, Fraser Island, marked by UNESCO as a World Heritage Site, is the world's largest sand Island. Immaculate stretches of sand dunes with the unlikely abundant vegetation as a result of mycorrhizal fungi in sand, divulges a scene that extricates all exhaustion from one's mind in an effusive manner and edifies the soul.
Nantucket Island, Massachusetts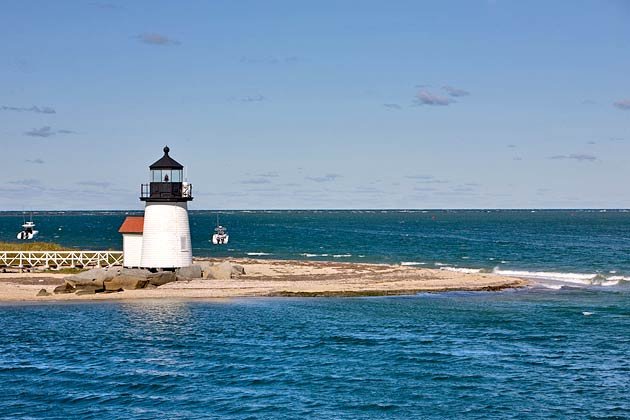 In the heart of Atlantic Ocean (30mles south of of Cape cod, Massachusetts) U.S. and bordering the crescent shaped Island lies the windswept beaches of Nantucket. The Island is of glacial origin and has a commodious harbour with a charming pace of life backing the perfect family oriented beaches.
Lanikai Beach, Hawaii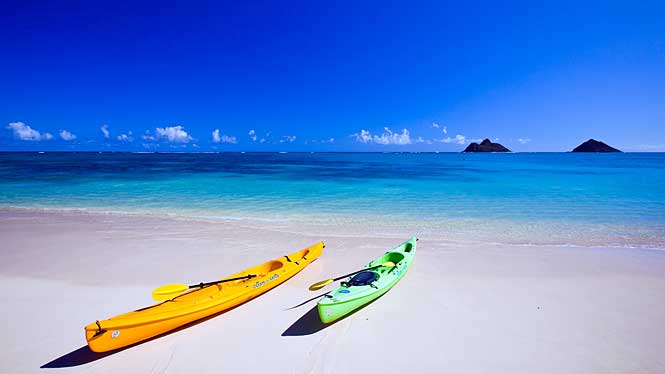 Lanikai Beach or "Heavenly Sea" stretching for ½  a mile is one of the best beaches in the world. Suitable temperatures, salt grain like sand and postcard perfect blue water, exactly what a beachgoer may wish for. To an observer it looks more like a flamboyant creation of an adroit who paid utmost attention to even the most delicate details, which others could only fathom.
The Hamptons, New York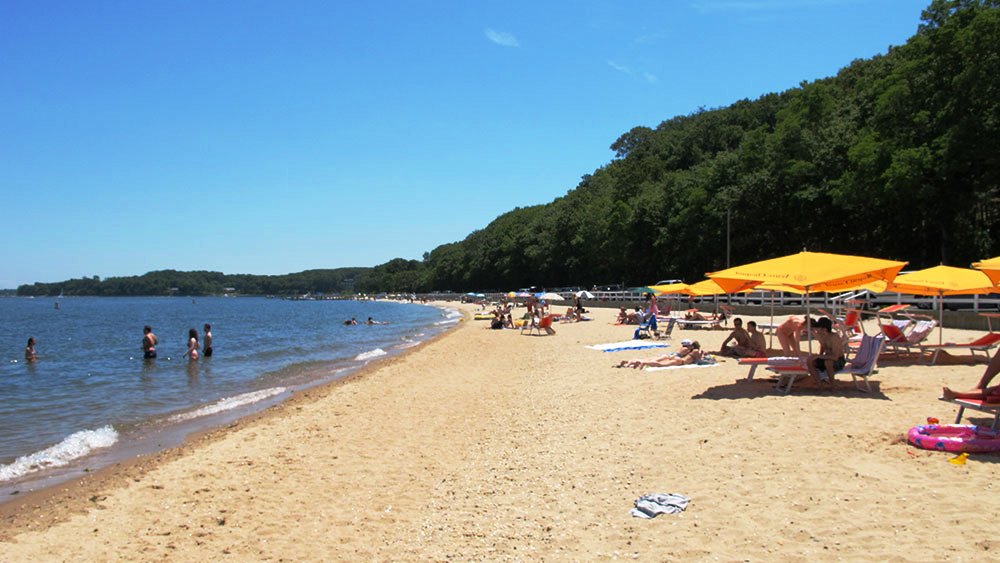 Planning out for a beach trip but want to move some quiet and clean place? Or wish to get lost in the hustle-bustle? Looking for an isolated fishing spot or excited about kayaking, surfing and picnicking? This place has a golden patch to suit it all. The Super clean beach is a quaint spot for beachgoers from all around the world. Moreover illustrious nightclubs and magnificent resorts providing opulent living, lure-A-list visitors from around the world thus making celebrity sightings quite common here.
Bora Bora, Tahiti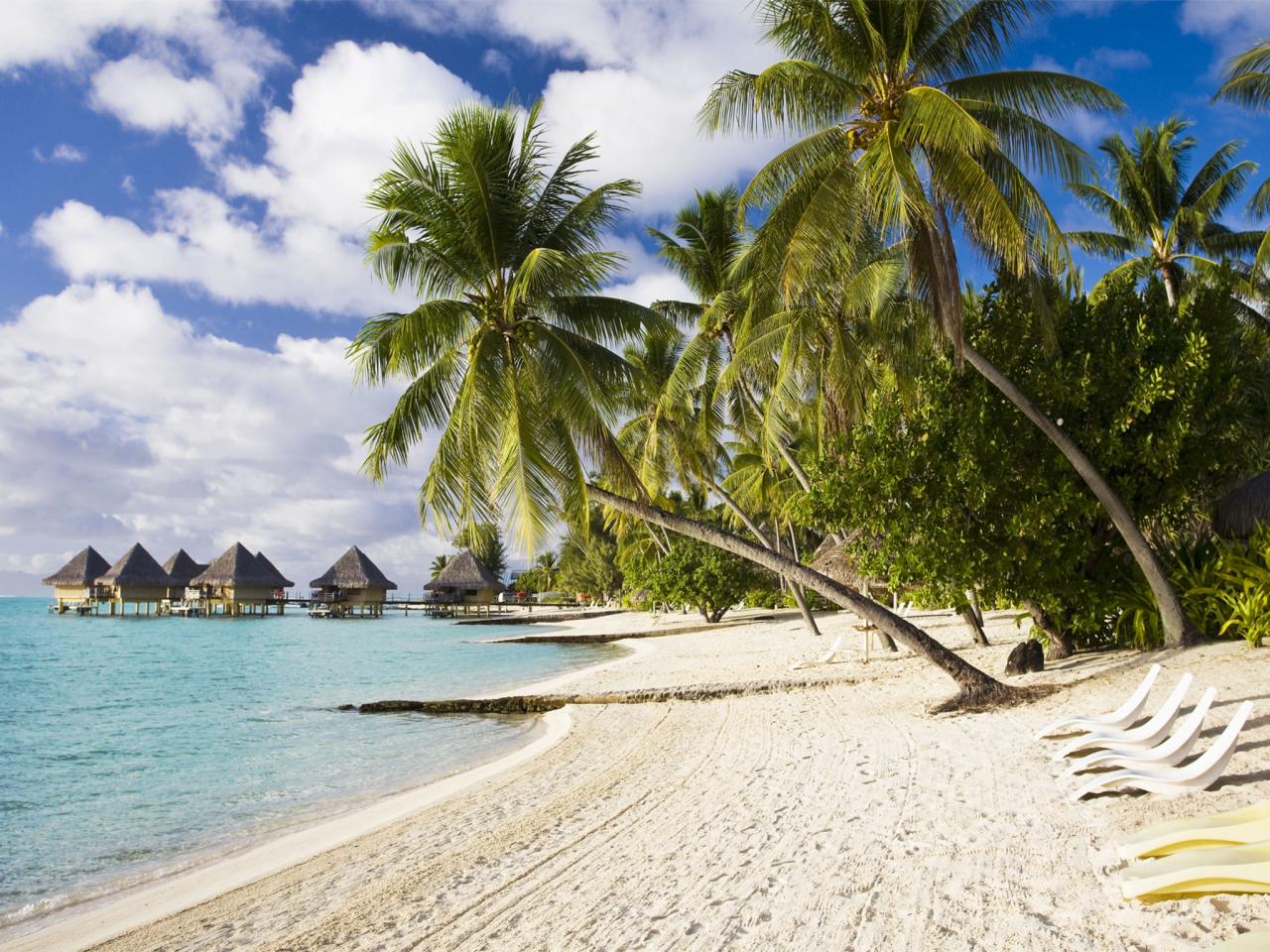 Vast expanse of azure, lagoon's ultra-clean water sparkling against diverse patches of sandy beaches which are in turn fringing the mystique expanse of palm vegetation
Maldives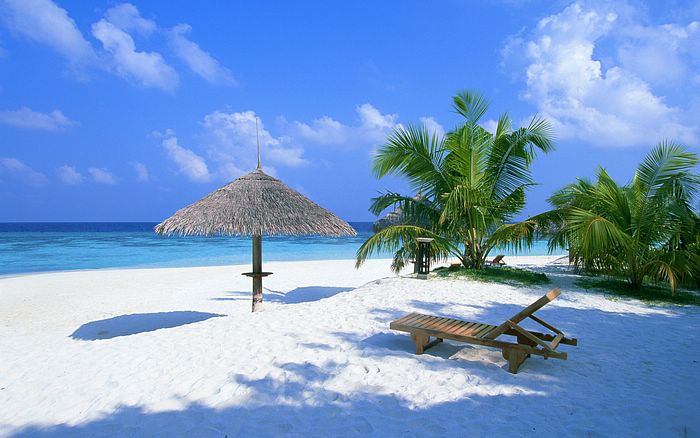 No matter how wild beach trip you may plan, this place is in full capacity to bring it to life. With beach-front resorts to ethereal beauty to gigantic under-water sea creatures, here you get it all . Shallow water, vast stretches of stunning white sandy beaches forming an atoll, covered with lush green tropical vegetation when looked upon by sea plane presents an unbeatable sight.

Seychelles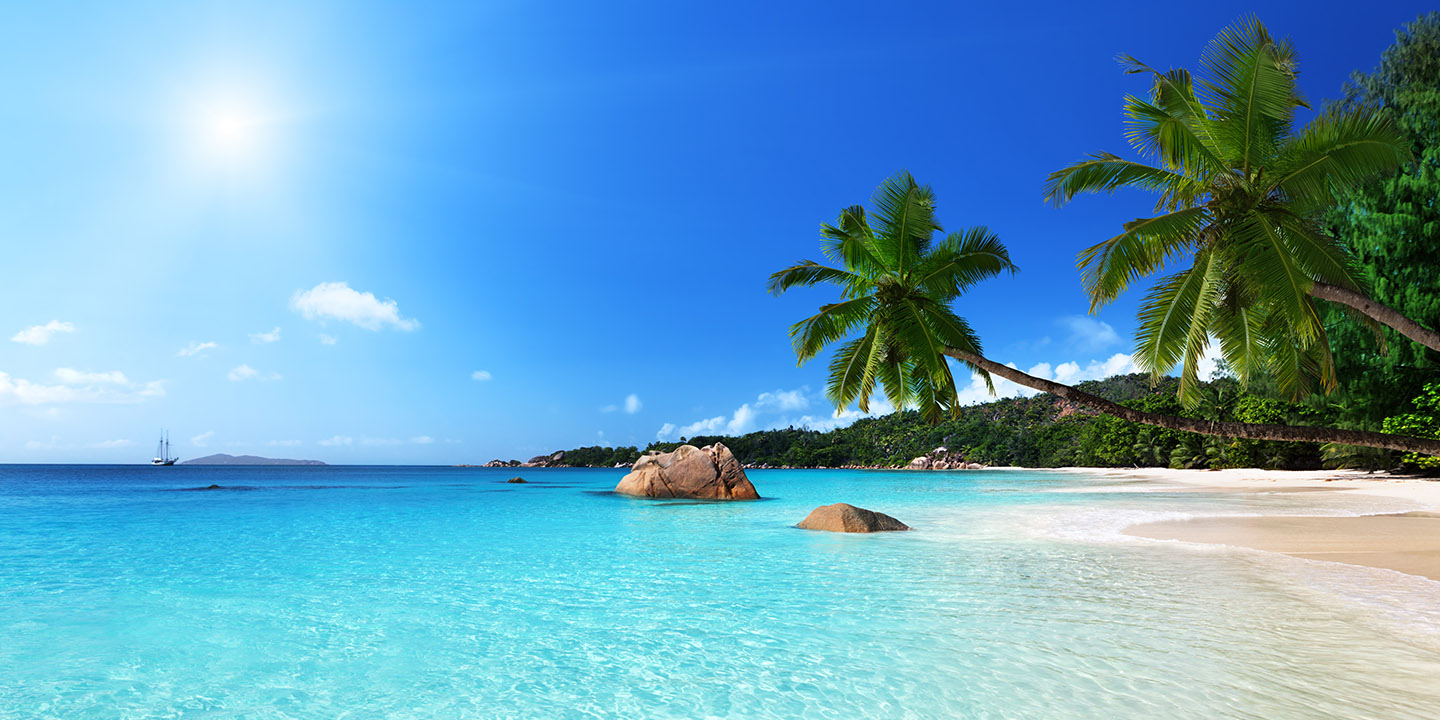 Securing the diadem , this place projects no less than a glimpse of heaven , a sample of nature's finesse in creation ,as if the almighty incorporated itself in this scenic beauty. It remains to be the most-photographed beach of the world. Located north of Madagascar, one of the component of archipelago in Indian Ocean offers a perfect spot for sight-seeing, swimming and sun-bathing and all the fun.