Pangong Tso Lake which is also popularly known as the Hollow Lake is a crystal blue lake sprawling over an area of 100 kilometers across the borders of two countries- India and China. It is one of the enchanting lakes located n the Changtang plateau in the western Ladakh region. The lake has a height of 4,250 meters, far away from barren land in the area and is now considered as one of the largest brackish lakes in Asia.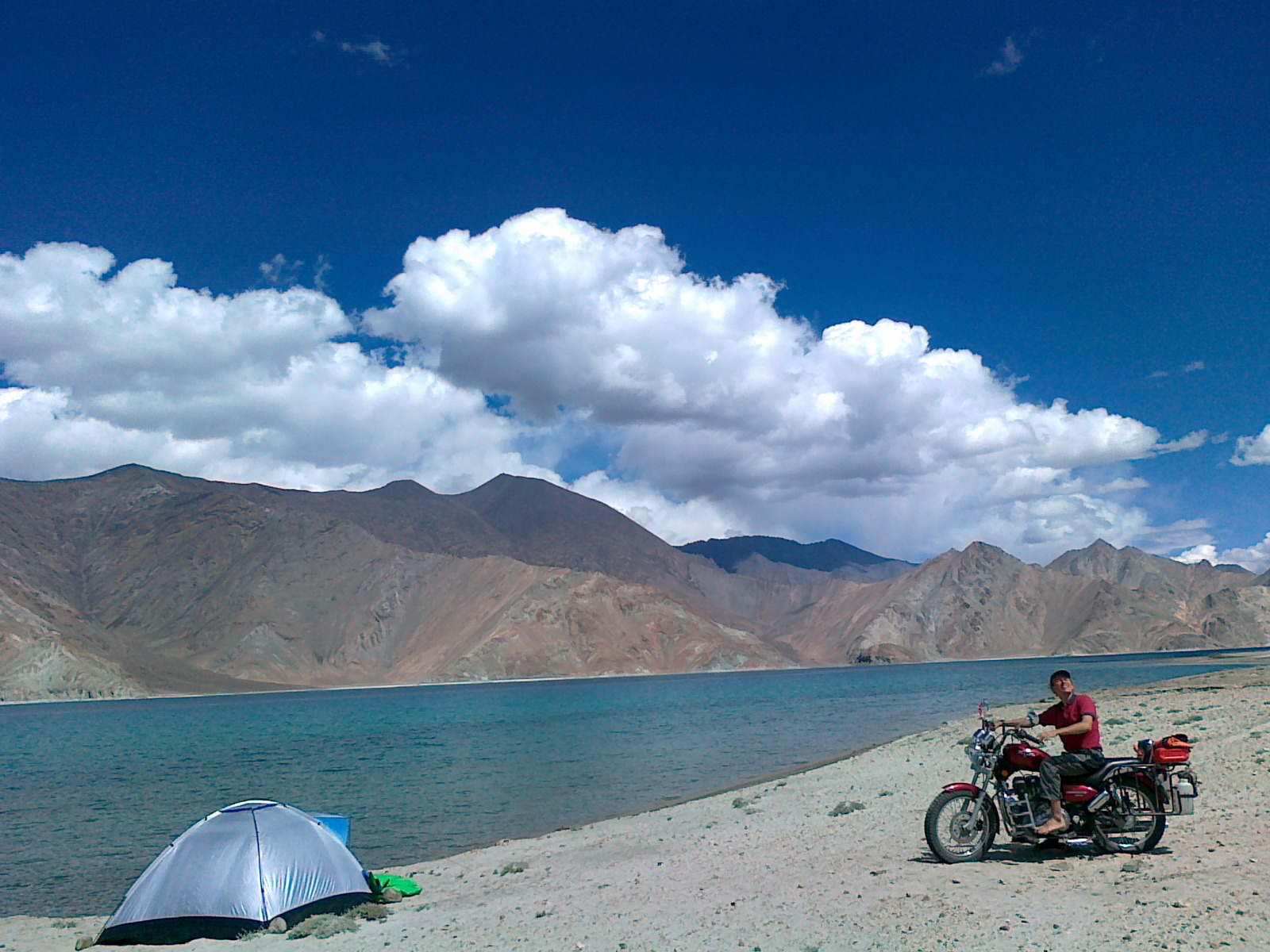 The captivating Pangong Tso Lake appears as a clear symbol of Mother Nature's awesome masterpiece. Tourists and locals alike can see the brackish water playing with sunlight to create stunning light effects of varied hues. One-third of the lake lies in India while two-third lies in Tibet. A large chunk of streams that fill the lake can be found at the Tibetan part.
Pangong Tso Lake is one of the most beautiful places you can find in India and capturing the dreamy, azure, crystalline blue waters of the lake linger in the minds of travelers who already explored this breathtaking part of the world and that is the very reason they keep on coming back. This place is under army control and requires pass from the Deputy Commissioner of Leh. Freezing, below zero temperature envelopes the lake and its surroundings during the winter season. The water surface becomes solid that one can walk on it and can never see a trace of the lake. An ice skating gala festival is being organized over the frozen lake where flocks of eager skiers and ice skating enthusiasts gather together coming from different parts of the world. Tourists can also witness the local traditions and culture of the native people during this yearly festival.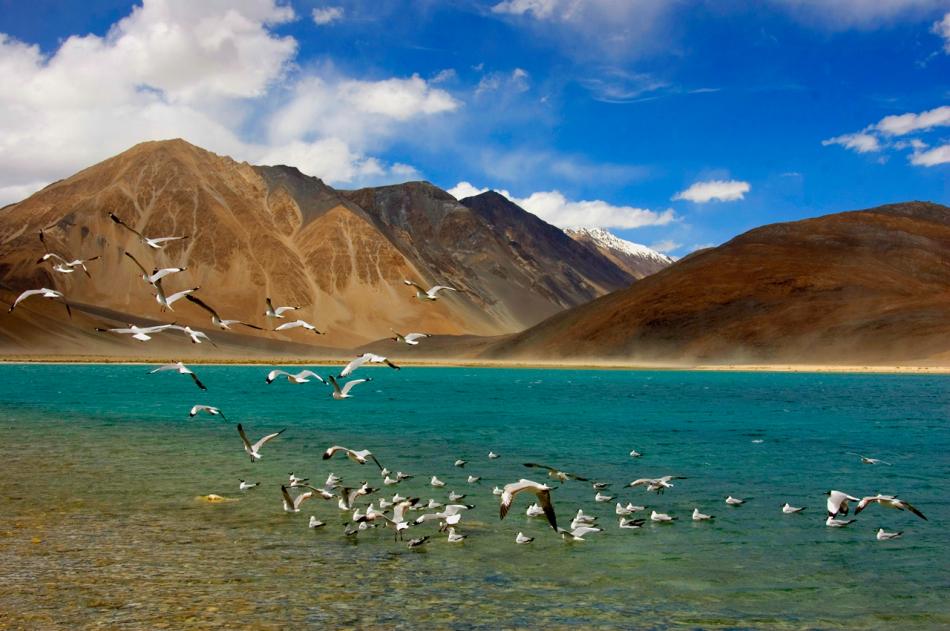 The mystical lake is also an important breeding ground for a variety of birds which includes migratory birds. In the summer season, the Bar-headed goose and Brahmini ducks can be spotted around this region. A large species of wildlife can also be seen around the lake such as the kiang and Marmot.
For travelers who opt to stay near the lake, tents are their only options. There is a limited choice to stay around Pangong Tso but Lukung, a nearby area offers camping facilities in their Eco huts. Basic accommodation can be availed at Spangmik, the sole hotel which is offering luxury tents as well rooms.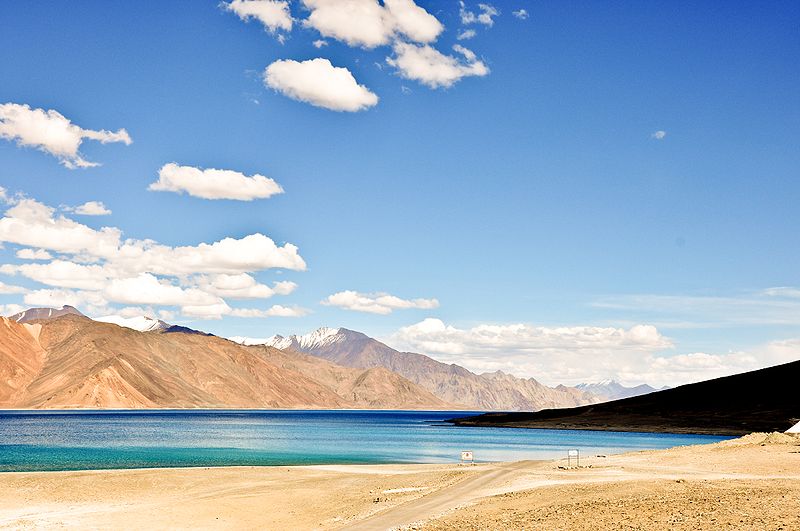 It is highly recommended to bring your own food as the options for eateries or restaurants are also limited. You can also find some eateries offering food in cheap prices and locals can provide home cooked food which is considered of high quality.
Pangong Tso Lake was also featured as a background in the blockbuster movie, "3 Idiots" in 2010. Following the box office success of the said movie, the lake became a major tourist attraction for travelers across the globe.
The best time to visit Pangong Tso Lake is during the months of June to September each year.