The Keyless Entry Revolution is making waves in the hospitality industry changing the guestroom lock game. Checking in hotels, accessing rooms, ordering food and beverages and payment of hotel bills using a smart phone is trending this 2015. Hospitality expert, Shane Green said that a hotel key will just be a thing of the past as some major hotel conglomerates such as Hilton Worldwide Holdings and Starwood Hotels and Resorts Worldwide are scrapping traditional keys and plastic keycards replacing them with mobile keyless guestroom entry systems.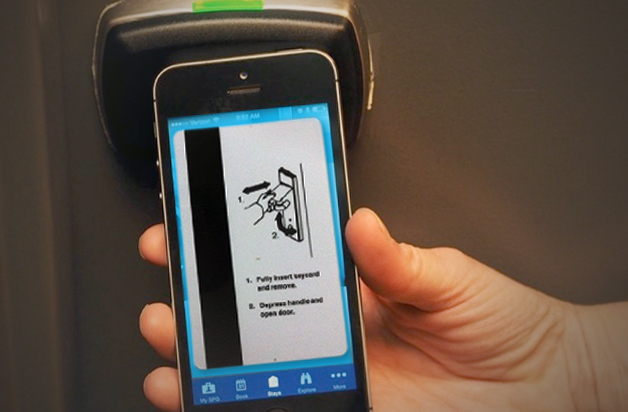 Starwood Hotels and Resorts launched its new hotel feature- the SPG Keyless Program allowing guests to instantly check in and access their rooms using their smart phones. Hilton Worldwide introduced a similar keyless service. Guests can use the mobile check-in functionality through Apple Watch app and also allows hotel managers to make pricing decisions based on a new analytics system.
Martha Poutler, Starwood CIO said that the vision around mobile is that it will be the remote control for their guests on property. Starwood guests at 3 of its hotel chains namely, Aloft, Element, and W can now skip the lines at the front desk to check-in. Guests have to download the SPG mobile app first, sign in to their respective accounts, then register their phones and opt into keyless once prompted through a push notification.
The Hyatt Hotels Corporation is also pursuing the mobile room keys according to Brett Cowell, VP of strategic systems for Hyatt. While some guests are used to the self-service technology, others prefer assistance and these insights keep them to continuously test new offerings.
One major hurdle facing this new revolution is security scare and hacking issues. Security of the keyless method remains a prime concern for hotel guests and operators but experts claim that the solution is not only safe but effective as well.
Dustin Bomar, VP of digital acquisition for Hilton said that all of Hilton Worldwide's proprietary systems undergo rigorous testing and validation and that the mobile-enabled room key solution will be safe as the traditional magnetic-strip keycard widely used these days.
In line with this, Intelity, the leading provider of guest service technology to the hospitality industry and an Inc. 500 company with its headquarters located in Orlando, Florida, the creator of the world's first and most widely used integrated guest services platform, ICE (Interactive Customer Experience) recently announced the release of a new e-book about mobile keyless hotel room entry in conjunction with ASSA ABLOY Hospitality, the global leader in hotel security technology and is part of the ASSA ABLOY Group, a publicly listed company. The e-book entitled, "Introducing Mobile Guestroom Access to your Hotel" provides general information to those who are interested in learning the basics about technology that allows guests to securely unlock their assigned guestroom doors using a mobile device which is currently one of the trending topics in the hospitality industry.
With the popularity and ubiquity of express check-in, whether at the airport or through a hotel mobile app, experts believe the adoption of the keyless entry revolution will highly occur in the future.