If you want to experience a cutting-edge, contemporary style, luxurious, and surreal dining rendezvous, visit the avant-garde Ithaa Underwater Restaurant in Conrad Hotels and Resorts in Alifu Dhaalu Atoll, Maldives.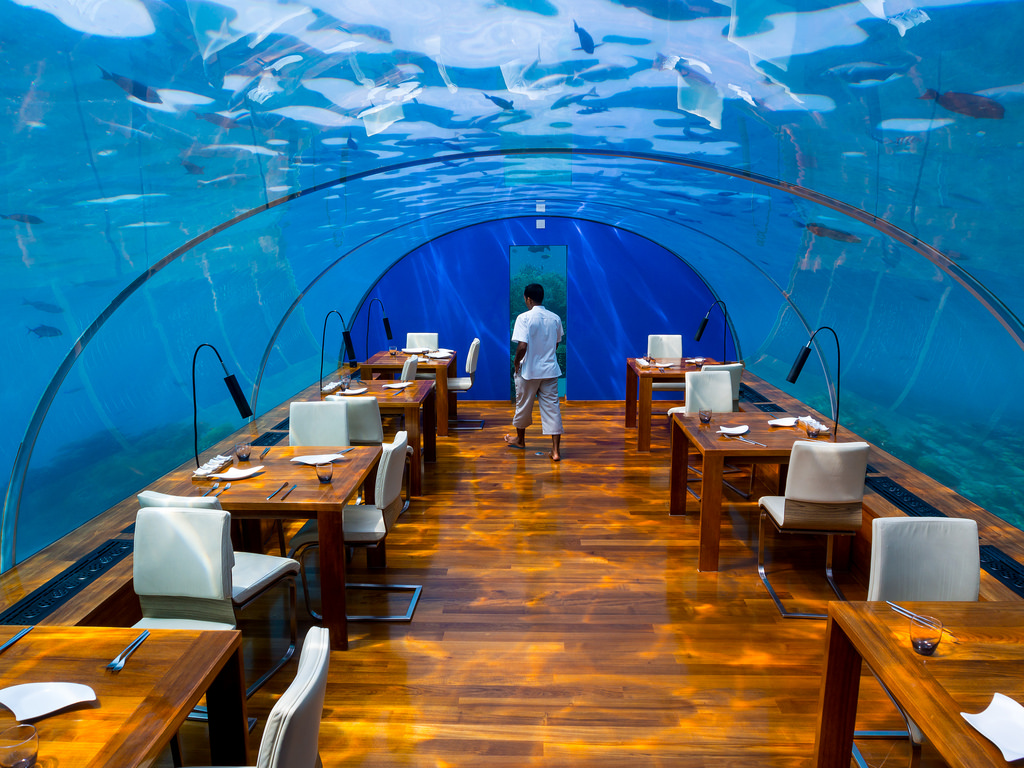 The Conrad Maldives Rangali Island is an enchanting mecca for style connoisseurs and is home to the world's famous attraction, the world's first underwater restaurant. The beautiful chain of hotels in Maldives competes with one another through creative and eclectic concepts to lure flocks of tourists from across the globe. The Ithaa Underwater Restaurant is said to be one of the most iconic underwater structures in the world.
Ithaa, the world's first all-glass undersea restaurant offers the widest range of dining and largest wine cellar in Maldives, nestled in captivating Maldivian dreamy beachside backdraft. A New Zealand based design consultancy M.J Ltd, designed Ithaa and was first built and assembled in Singapore and was later shipped to Maldives in one, 275-ton piece aboard an enormous ocean-going barge. Upon arriving in Maldives, it was stabilized with sand ballast and then placed near Conrad's Sunset Grill Restaurant, five meters below sea level.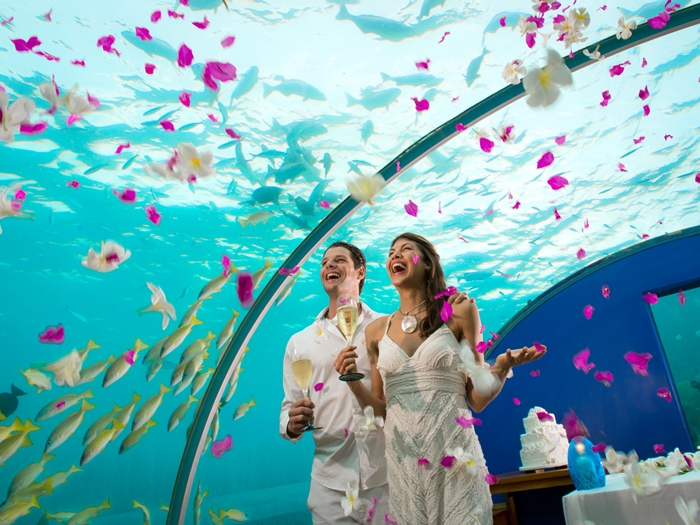 Travelers can experience exquisite food choices and a larger than life 279 degree panorama. Marvel at its curved, transparent walls and roof which sets as a spectacular window into the blue Maldivian waters, loaded with lovely aquatic life such as sharks, fish, and turtles.
Aside the mesmerizing view, Ithaa also boasts of a wonderful cuisine such as yellow fin tuna with lemon grass and sumac dipping sauce, Angus beef with truffles or King Fish with Kataifi Langoustines. Ithaa also offers a spine-tingling dessert menu such as a mouth-watering chocolate fig dariole or a mascarpone infused with lemon grass, espuma cream, or macaroon stuffed with mangoes and berries, or lime and limoncello custard.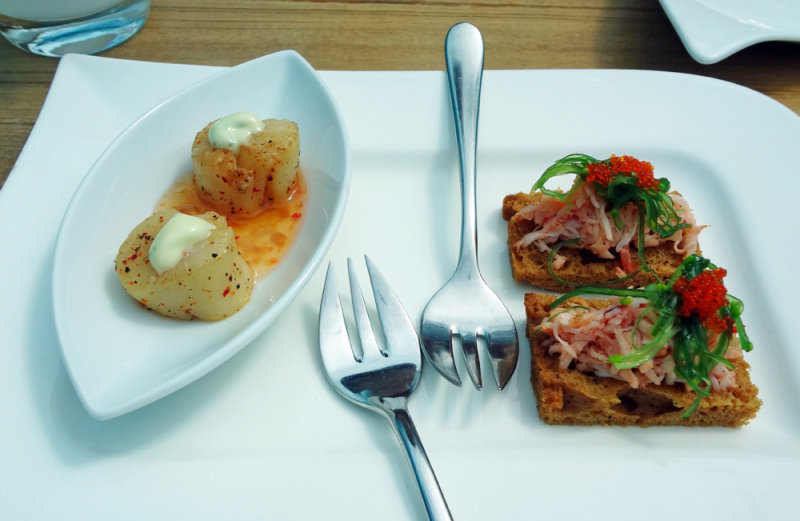 Conrad Maldives Rangali Island sets the trend for excellent resort dining to deliver luxurious resort dining in a compelling environment. Conrad Maldives is truly a gourmet's delight with a range of 12 restaurant and bar options featuring unique and single menus which includes the newly opened Ufaa by Jereme Leung as the 12th dining outlet. The eclectic dining experience at Conrad Maldives sets it apart from the other hotels and resorts by the diversity of cuisine and special settings.
The enchanting Conrad Maldives Rangali Island sets the fine trend for dining in the country, being the first to understand that a remote location needn't strict fine dining and good wines. Conrad Maldives was the first resort to make an underground wine cellar; the first to create an undersea restaurant; the first to invite world-class chefs and winemakers to its islands and the first to have a cheese bar. Conrad Maldives continues to offer its guests the largest wine list in the region with over 20,000 bottles of approximately 1,400 labels in The Wine Cellar, built two meters underground.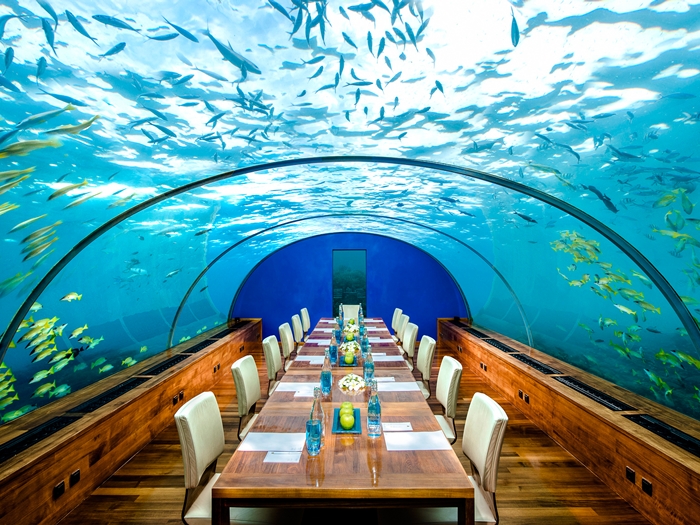 All restaurants in the island are open-air and offer stunning sea views. The dinner dress code is smart-casual and bare feet are also allowed.