Bora Bora Island located in Tahiti is well-known for its shimmering, dreamy turquoise lagoon as well as magnificent, crystalline, white, sandy beaches, and luxurious resorts. With a magical setting, this captivating island is a wonderful and splendid travel destination for beach lovers.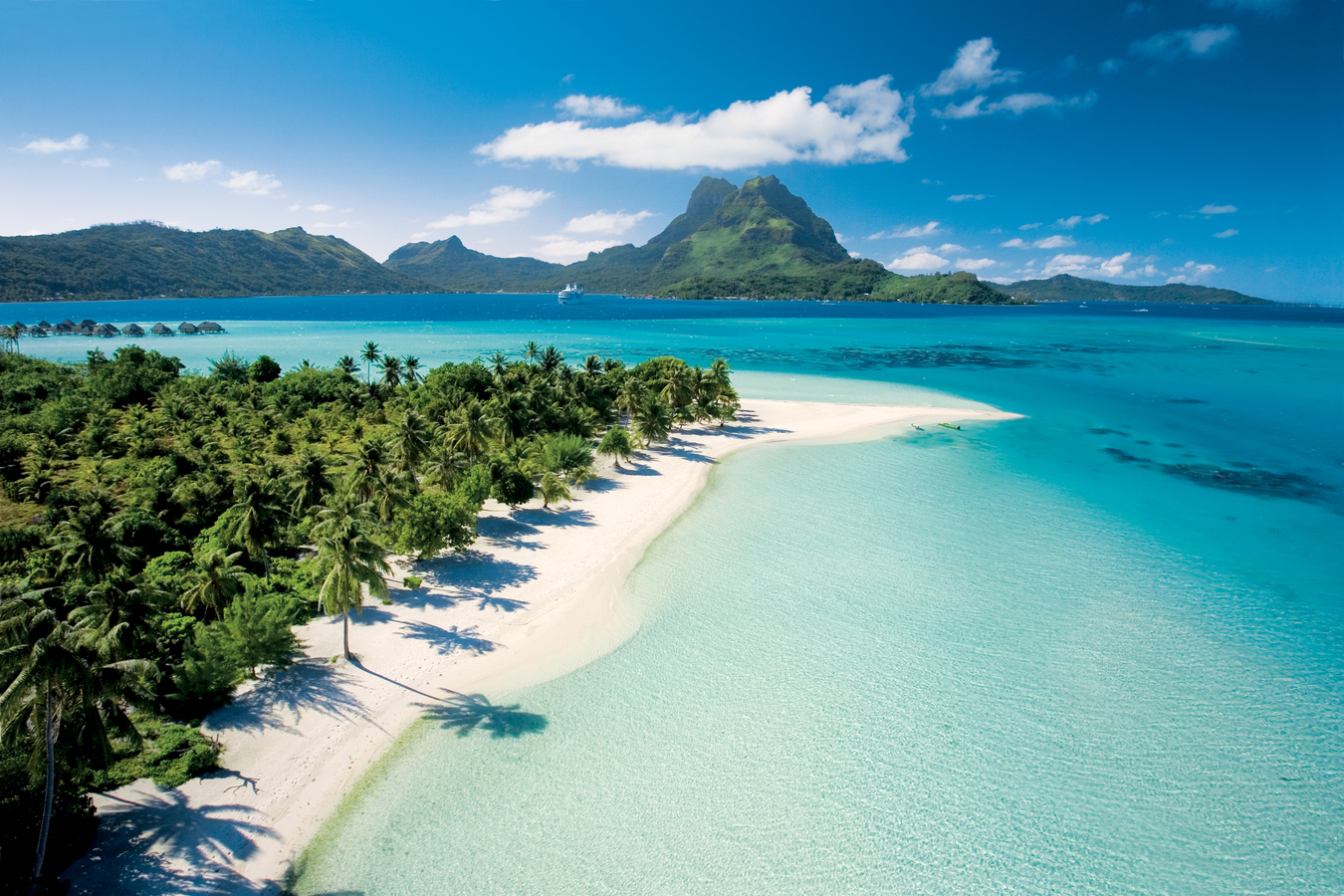 The magnificent and stunning turquoise lagoon is gin-clear, bath-warm, and filled with all kinds of tropical marine life, from butterflyfish and parrotfish to mantra rays, and flame-colored corals.
It's but great to go snorkeling at the coral gardens that lie near the barrier reef, south and west of the island. Bora Bora's kaleidoscopic coral reefs are teeming with rich marine life. The shallow, picturesque turquoise lagoon surrounding the island upstages the island itself, as flocks of tourists from all over get attracted to its enchanting beauty.
Explore Bora Bora via cruising the lagoon which entitles you to go around the beautiful island. You can go diving or for lunch on one of the small tropical islets. The lagoon cruise is inclusive of the services of a local guide who will share information about the underwater ecosystem.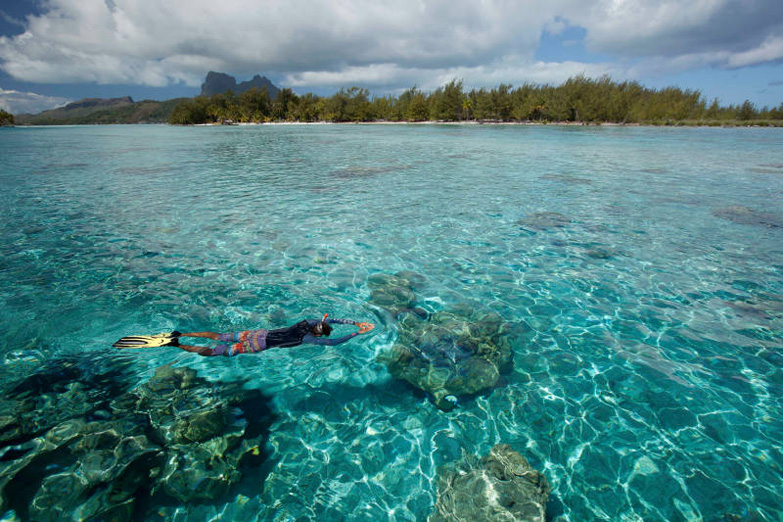 Cruises around the majestic turquoise lagoon are offered on a daily basis with boats having an overhead shade and can accommodate up to 6 people. The whole lagoon cruise will give you the chance to tour around the lagoon and features some itinerary stops at selected destinations for photo opportunities as well as snorkeling in the coral garden and in the "aquarium", which is a natural pool nestled between two islets known for its abundant marine life. Travelers can also enjoy stopping by a small bay or an islet for a walk in the forest to a secluded beach.
From the months of July to September, it is also possible to add whale watching to the itinerary.
Bora Bora is also a perfect starting point for new divers, as the warm waters and shallow reefs are good training environments. Another wonderful adventure to explore Bora Bora Island is trying the 360-degree panoramic view from Mt. Pahia which is 661 m. high, one of the island's iconic summits. Immerse your eyes with ribbons of deep blue water flecked with turquoise and sapphire islets adorned with brilliant scimitars of crystalline, white sand, lagoons with beautiful coral formations. Marvel at the breath taking and mesmerizing translucent waters which are truly unforgettable.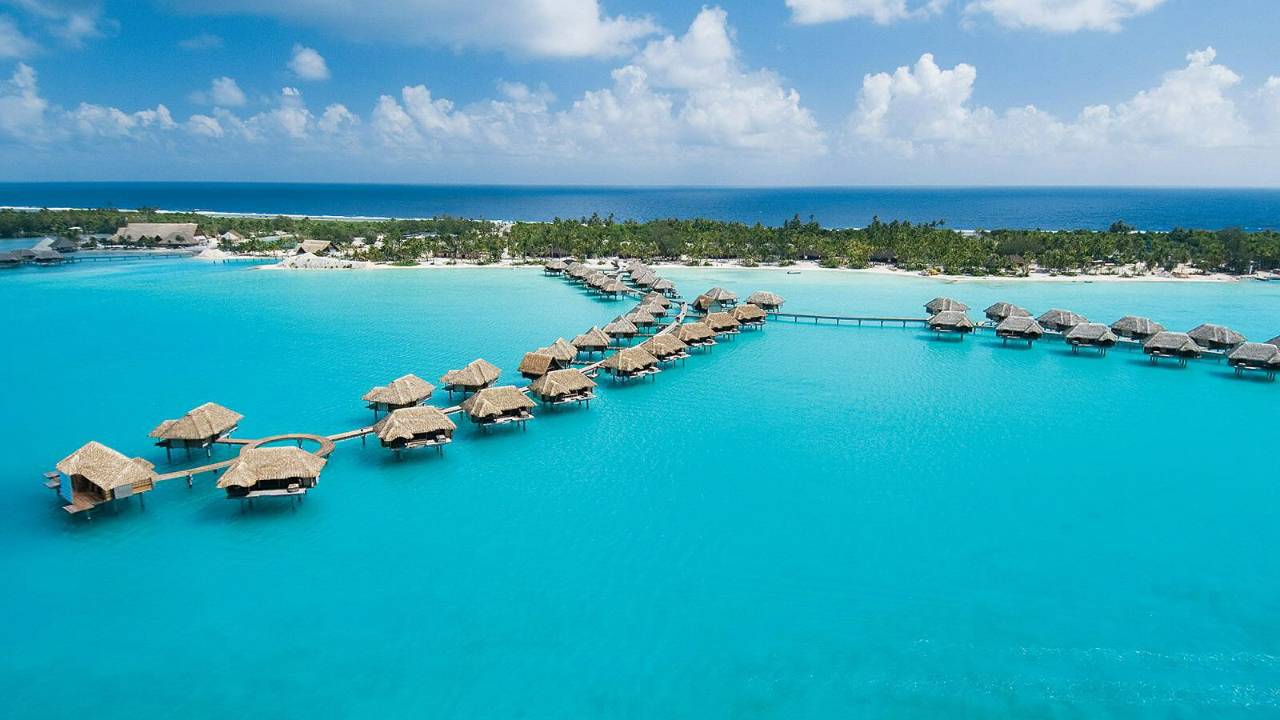 For travelers who plan to visit in the month of July, they can attend the Heiva I Bora Bora, a famous French Polynesian festival held in Vaitape on a big stage near the quay. It's a colorful festival that will be worth your time as you can enjoy music and dance contests and beauty contests. Heiva is the best time of the year to watch top-notch dancers swing their hips and wiggle their knees.
Another exciting activity you can do while in Bora Bora Island is parasailing at 50 m. or 130 m. over the captivating turquoise lagoon with a bird's eye view of the whole enchanting island.