Each city has its own culture and values to define itself with, and the market emerges from behind those sets of codes. Where Italy is known to be a co-leader in fashion trends and lifestyle, just think of how overwhelming the malls would be of the Italian fashion capital, Florence.
Do not forget to make a list of your shopping items to get over with before leaving the city, but allow us to help you either add, or put priorities to those items that are particularly renowned in the city of Florence. Starting off first with an early shop on your visit, you are most likely to view a number of bright, vivid and cuttingly designed pieces of cloth dripping from above and below. These are the glorious Scarves. Florence find abundance of such short, glossy and beautiful scarves that citizens love to drape over in all seasons. You are guaranteed that these come off acutely stylish, and thoroughly different than anything back at your home, plus apart from brand names if engraved on the cloth, the original "Made in Italy" is a reliable quality sign as well. Negotiate, demand offers, and grab a couple of them early in the visit so you have other items to give time to. But, take my word on it, do get one of them when in Florence.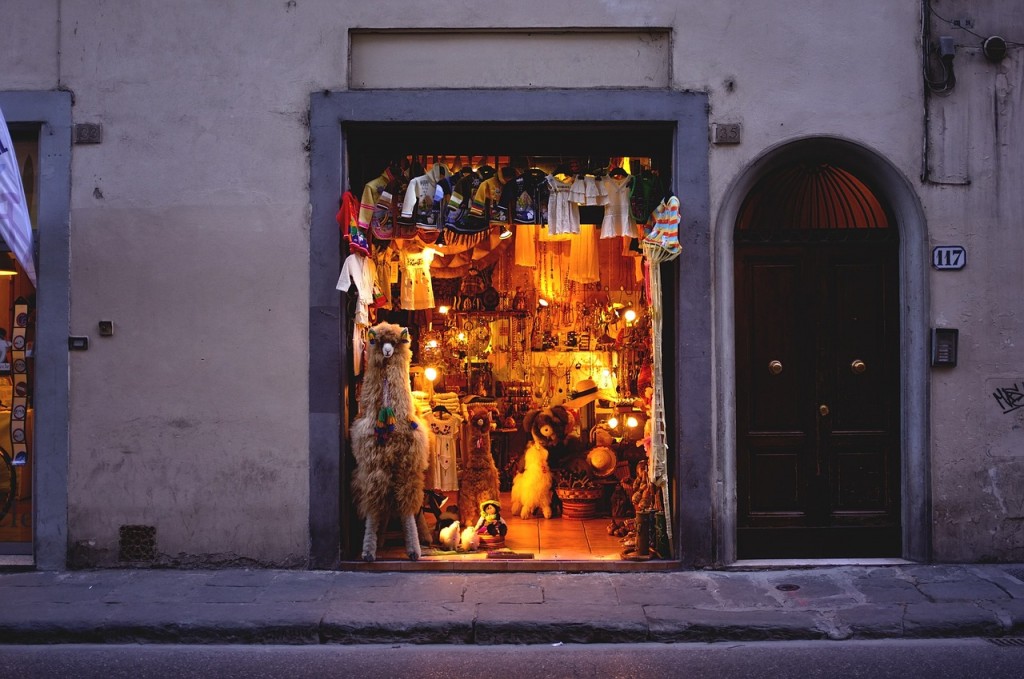 Coming on the second place are the tiny hand-fit gloves of velvet, cotton or other qualities. In today's fashion, Italy has a high trend of using thin, delicate and colored gloves that protect the hands but acclaim more of the fashion sense. Madova store near the Pitti Palace at Via Guicciardini 1/R exhibits adorable hand gloves of all fits in every color imaginable. If you don't feel like buying a pair, at least pay a visit to the store.
Thirdly, shoes, like everywhere else hold much value and distinguish as it does in those of Florence, Italy. The renowned Italy brand names specialize in making shoes that rebel with the famous, coveted Gucci or Prada. What's more, you are to find a shoe shop every 30 feet away in the market, enough to tempt at least one pair buy.
Paper products, stationary and wrapping paper in II Papiro are well-known for multiple reasons in Florence; take couple of them for a change from clothing. And lastly, if Florence does smell of anything, it is nothing other than leather goods. Visit and wander the San Lorenzo market, to take a close look at the products and come back some time later to bargain and buy. Also, take a longer look around the town to see the prices and products available before you make your purchase. Bargaining is a common fort in Italy while shopping; you must not be prepared to give a price for anything not worth it, with that said, don't feel shy to walk away from a stall without purchasing.
Bring back home gifts and memory-purchases from a city that is still living up-to its fashion name!
Contributed to TheBackpackers by 'StagHorn'