The stunning and massive, red-bricked Victorian-inspired, Gothic architectural masterpiece  adorned with towering colored stone with its Cathedral-like clock tower, is more than just a common railway station. It is also home to the high-speed terminus to Ashford and a Grade I building located on Euston Road in the London Borough of Camden.
The railway station connects Eurostar service with Brussels and Paris and boasts of having Europe's longest champagne bar, shops, restaurants, and cafes. Its spacious interior is also considered as a sanctuary for humanity with around 48 million travelers each year setting off or staying put inside to enjoy and revel at the different amenities like shopping, dining, and arts. Along the Eurostar departure area, you can check out various shops, cash machines, toilets with baby change facilities, a bureau de change, and a WIFI. They also offer disabled access.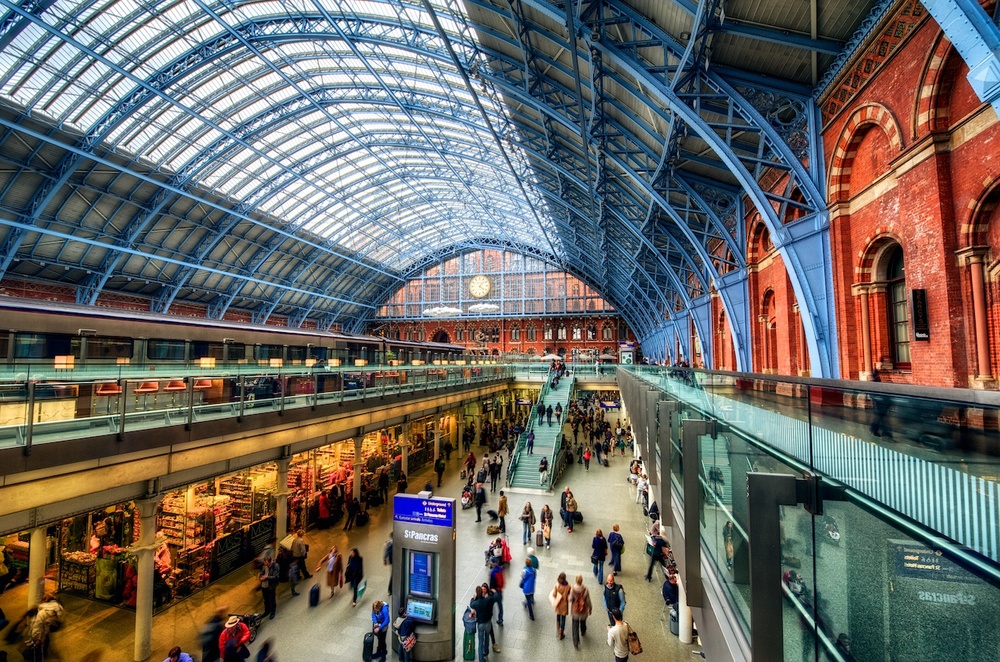 St. Pancras is strategically positioned for travel to all parts of London, as the station is served by six Tube lines and the Thameslink train service. Travelers can also go to other UK destinations from King's Cross train station. The St. Pancras International was originally built in the year 1863 which housed Sir William Baslow's train shed, described as one great engineering masterpiece of the Victorian age with its high arches  made out of iron and glass.
One can be a witness to the extraordinary art in an extraordinary place such as the St. Pancras International which has been home to some of the world's finest and highly-discussed pieces of public art ranging from the Martin Jenning's statue of Sir John Betjeman, to Paul Day's Meeting Place statue or what is commonly called, "The Lovers." Besides welcoming visitors to enchanting London, the station wants to serve people who travel there everyday with something "magical".
The railway station is a one of a kind, "one-stop-shop" location which houses world famous High street brands and independent boutique retailers. You can find inside the likes of Cath Kidston, Dune London, Aspinal of London, Formun and Mason, Godiva Belgium, LK Bennett, London, L' Occitane En Provence, among others.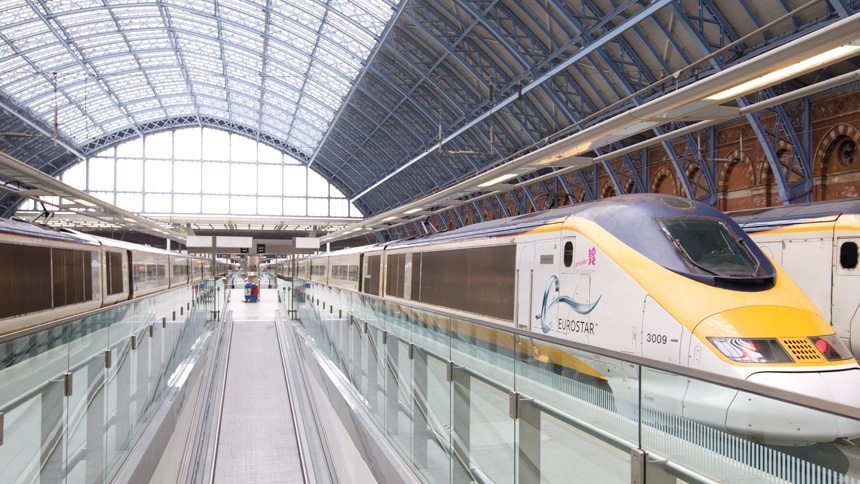 Travelers can also indulge themselves in a variety of food and beverages, from winter warmers to healthy eats with a range of hip and special dining. If you are just dropping by to grab a cup of coffee, a quick bite before you travel, there is a restaurant which will truly fit your needs. For those with business meetings or special meals, they can book a private dining from among the eateries or restaurant facilities inside the St. Pancras.
For accommodation, travelers can book at the St. Pancras Renaissance Hotel which is considered as London's most romantic building because of its captivating Gothic Revival metalwork, enchanting gold leaf ceilings, hand-stenciled wall designs, and a mesmerizing grand staircase.