There is a famous saying in Slovenia that those in Bohinj run two days back in time than the world. The glass-like Lake Bohinj lies in a remote location far from civilization surrounded by small hamlets and villages that paint a stark picture of ancient Europe.
The lake lies in the shadow of Julian Alps and is called the "The end of world" by the locals. In past, the area was plagued by poor roads and remained disconnected from the entire Europe, but during 1906 era several tunnels were carved out of mountains and a railway system was also added, but despite these modern modes of transportation Lake Bohinj remains engulfed in its ancient glory and solitude.
Alpine shepherds still move across the sparse landscape with their cowherds in search of foliage. The villagers still celebrate their migration to these lands in the form of a festival called "Cow Ball". Being in their isolated location, you can truly picture the life in medieval times unaffected by the buzz of technology.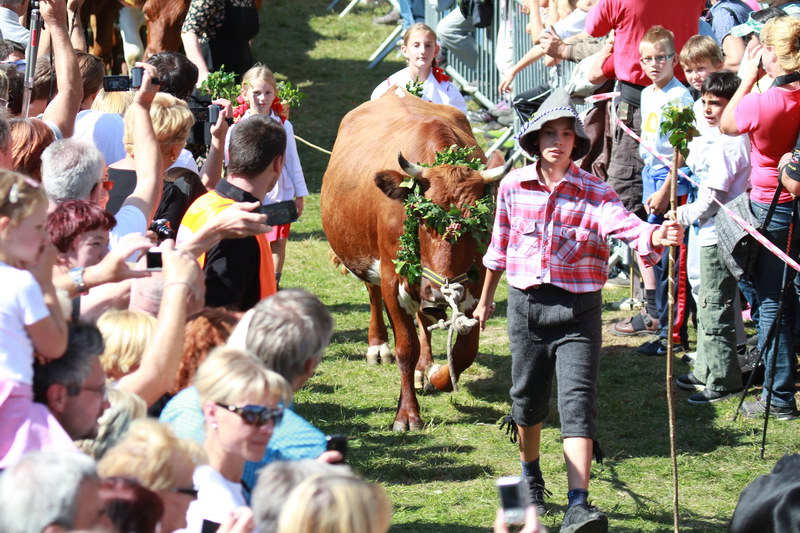 It is one of the few places left on the earth that is till untouched by the external influences and retains its ancient serenity. If you are looking for a remote and peaceful place for hiking or biking then there can be nothing better than Bohinj Lake. The spot is still secluded and is not favored by many hikers or tourists due to its quiet life, but a few hikers, mountaineers, and bikers do turn to this peaceful heaven to enjoy their holidays.