The rolling hillsides are tapered with glances of a glorious cityscape, framed by medieval cathedrals and the relics of a cosmopolitan history and manifestations of the city's contemporary identity. Quirky and vintage in characteristic Portuguese style, a day in Lisbon feels like a real-life Wes Anderson film.
Here's just one way to dive into the city's subtle eccentricity. Follow this path for a date Lisbon's most authentic experiences.
Catch a tram – €1.35 ticket
Effortless and integral to Lisbon, these slow moving, bright yellow trains immediately put you right in the center of the action. Take the vintage tram 28 – starting from Basílica da Estrela going all the way to the backstreets of Baixa via some impossibly steep hills. As it approaches Alfama, some passengers lean dangerously out of the windows of the rattling train. Hop out for quick fantastic views from Miraduoro de Santa Luzia. Moving on, the tram follows some tight hairpin bends through some beautiful tree lined streets , all the way up to Graça, which is the perfect stop to get off and explore Igreja de São Vicente de Fora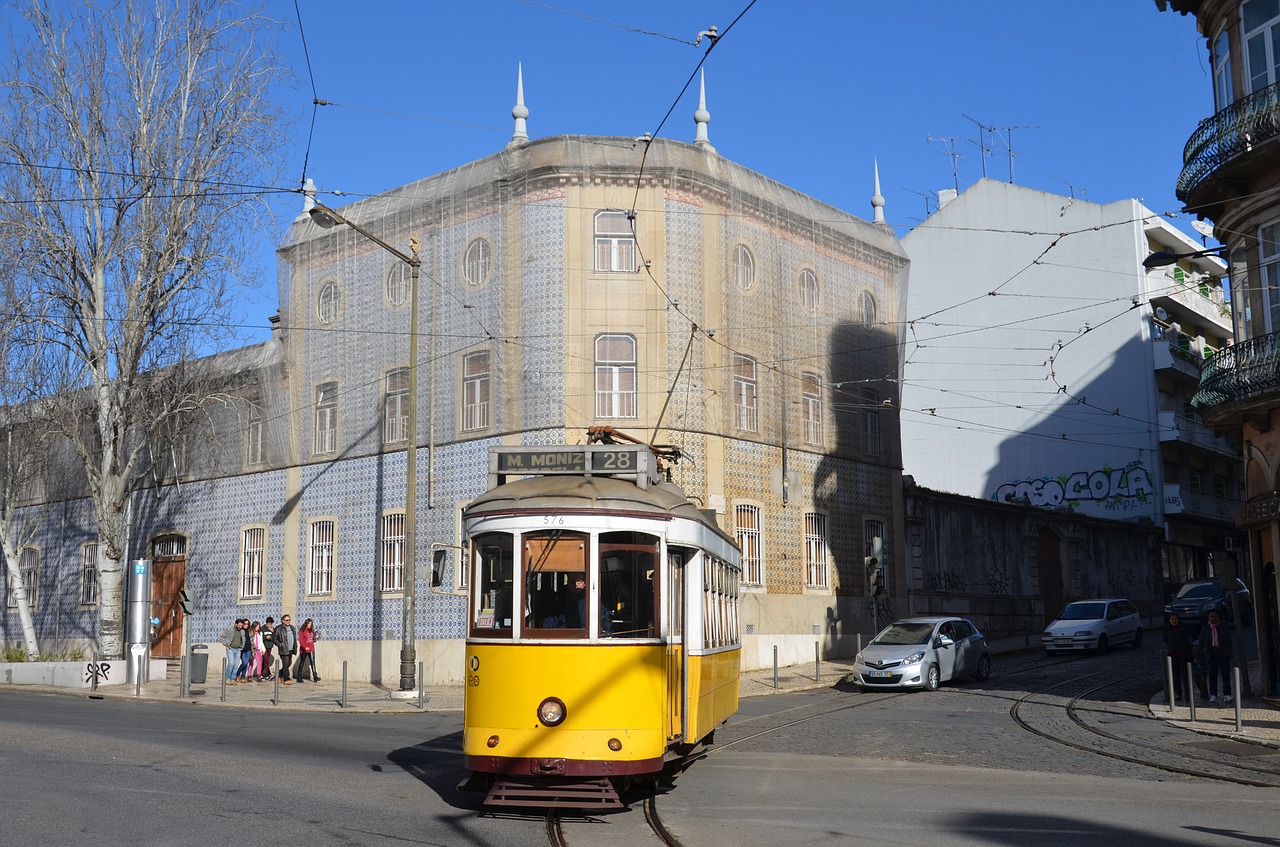 Custard tarts
The ubiquitous Pastelerias (pastry shops) sell the pastéis de nata are the favorite indulgence of the Lisboètas. These flaky, cream filled tarts pair perfectly with a cup of local espresso (bica). So slow down and grab a seat and enjoy a lovely afternoon break of coffee, desert and city watching.  For the diet conscious, there's some consolation in the steep hill climbs that await you after you are done scoffing on your afternoon tart, or two.
Lisbon's Vistas
A few hours in the hillsides Alfama and Graça, and you will have mastered the art of patiently heaving through the unending, inclined cobbled stairs. Because every step gets you closer to almost miraculous views. Climb up to one of the following miraduoros (viewpoints) for some sweeping views of the city of Lisbon. If you are after these postcard views – Largo das Portas do Sol and Miradouro de Santa Luzi are your destinations in Alfama. When in Graça, climb to Miradouro da Senhora do Monte, the highest viewpoint for fantastic views of the castle on the opposite hillside or make your way to Miradouro da Graça for an eyeful of the city.