Sand Harbor is located 3 miles south of Incline Village on state route 28 and offers infinite opportunities to view stunning attractions with 55 acres of long, sandy beaches, dreamy coves, luscious forested areas, and magnificent lake views, the main attraction being the famous Lake Tahoe.
A stunning landscape with surrounding waters in hues of royal blue, Lake Tahoe boasts of an eclectic natural and cultural history. Marvel at the breath taking sunsets and panoramic lake views of Sand Harbor, one of the most famous parks around Lake Tahoe.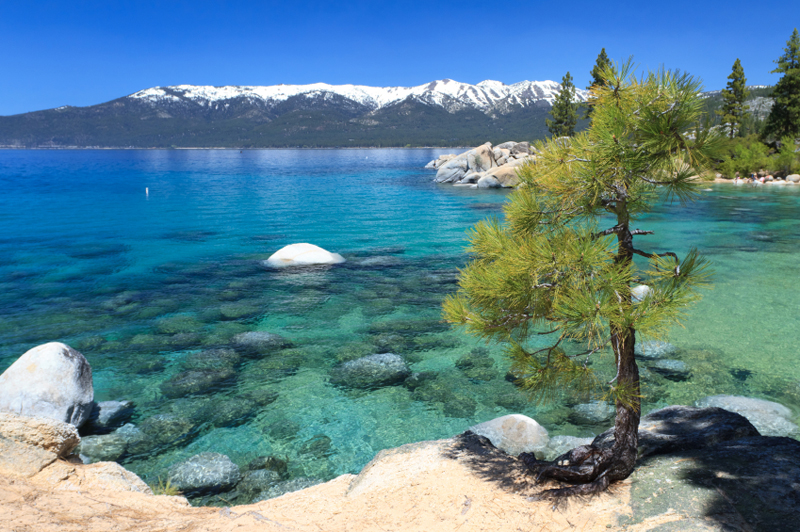 Recorded history states that Sand Harbor played a vital role in the Sierra Nevada Wood and Lumber Company operations, one of the three biggest lumber and cordwood suppliers to the Comstock mines in the 19th century. Different facilities are available inside Sand Harbor such restaurants, bathrooms, picnicking, and a boat launch. Tourists can also check out the Sand Harbor Visitor Center which opened in the year 2007, a one part museum, one part conference center, and one part restaurant/store. You can find inside the museum displays of Tahoe's exotic natural and cultural history. During the months of July and August, the state park hosts the Lake Tahoe Shakespeare Festival offering its guests high drama and loads of entertainment and fun. Different exciting plays are selected and performed each year which are held outdoors with the waters of the crystalline, clear lake as a lovely background.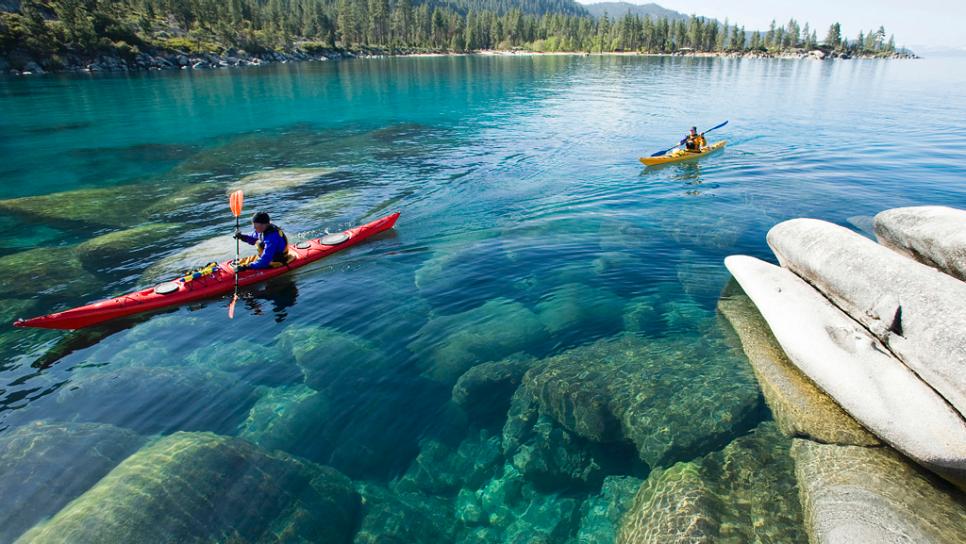 Protecting a large portion of the lake's eastern shore from development, the Sand Harbor consists of several areas that stretch from Incline Village to Zephyr Cove. Beaches and trails provide access to a larger side of the lake if you enjoy cross-country skiing, having a picnic, or hiking. Gifted with a gentle sloping beach for lounging, fine, crystalline water for snorkeling, swimming, and a picnic section nestled among cedars and pines, the Sand Harbor Beach is so famous and often filled with guests and tourists on summer weekends.  Boaters can find two launch ramps with a handicap-accessible nature trail bearing interpretative signs, and stunning lake views.
Sand Harbor is one of the most popular and captivating parks in the Tahoe basin and is adorned with several beaches for travelers to bask in. The Main Beach stretches to 2,500 feet long and is flocked by locals and tourists alike for swimming and sunbathing, and other beach activities. It is also equipped with a small launch corridor made for non-motorized watercraft located at the southern portion. Divers Cove which is popular to scuba divers as well as recreational beach enthusiasts is a smaller protected area which can be found below the Visitor Center and just near the Group Area. The Boat Beach on the other hand is the long stretch of sand situated on either side of the Sand Harbor Boat Launch Facility.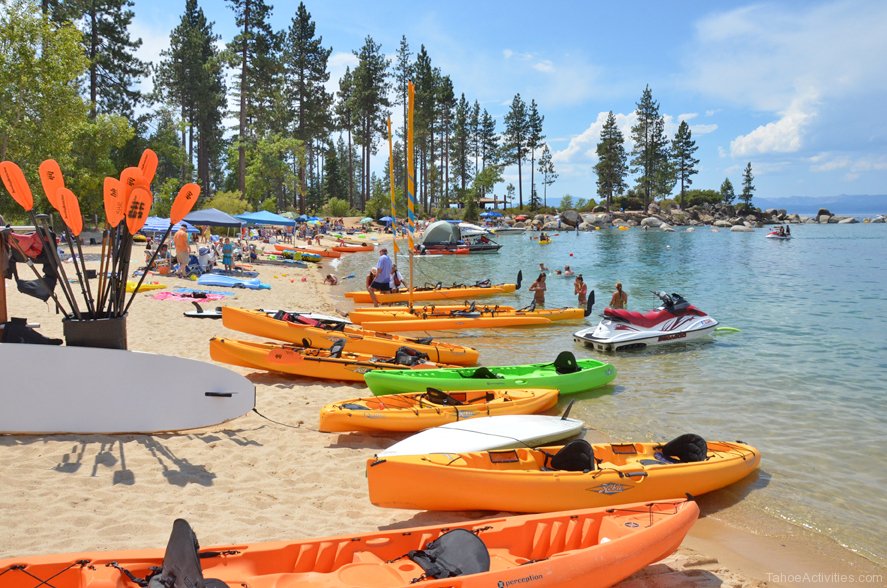 Recreational activities to enjoy while exploring Sand Harbor include: swimming and scuba diving, picnicking, hiking, boating, and kayaking. Sand Harbor is open all-year round from dawn-dusk. The Beach Patrol is on duty from Memorial Day through Labor Day.