Porto is a college town, ideal for experiencing the Portuguese youth culture on a student-sized budget, and still have some wiggle-room to fit in a few wine-tasting sessions. The advent of low-cost airlines that connect Porto to the rest of the world has helped create a flourishing range affordable options in food and accommodation in Porto. Here's a lowdown on the attraction for backpackers.
Accommodation
There are more than twenty hostels and budget hotels to choose from. Compared to other European cities, your money goes far in Porto. Oporto Sky Hostel is Lapa is popular among backpackers, and is located ideally for day of city meanderings. Also Oportocean Hostel, a short walk from the beach and the trendy Matosinhos area, is another great option. Most hostels organize walks and parties tailored to the backpacker crowd.
Free Things to Do
Casa da Música, Porto's cultural hotspot, usually has free shows on weekends. One of the country's most celebrated museums, the Serralves Museum of Contemporary Art, can be experienced for free on Sundays before 1:00pm. Several other museums offer free entry on select days – the Soares dos Reis National Museum (Sundays and Public holidays before 2:00 PM) and the Porto Wine Museum (Saturdays from 10am to 12:30pm and 2pm to 5:30pm, and on Sundays from 2pm to 5:30pm).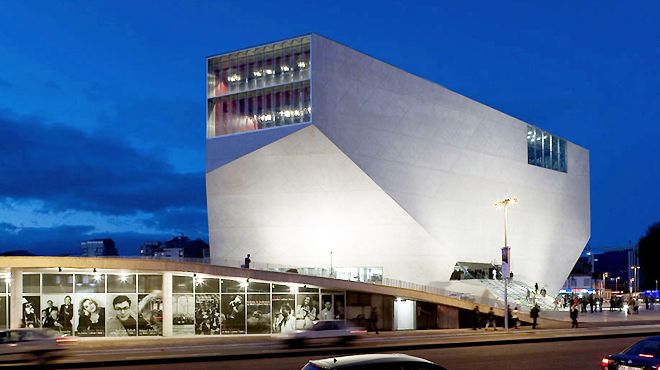 Admission is always free to The Portuguese Centre for Photography which, interestingly, is housed in a converted former prison. Also, bimonthly openings in Rua Miguel Bombarda and adjacent arteries are an opportunity to experience some of Porto's finest artwork – installations, sculpture and painting – for free.
Food and Drinks
It's not difficult to find great bargains in Porto. From 5 Euro lunches to meals with locally made wine, there's a lot to experience without spending too much. If you stroll close enough to the University of Porto, the streets are teeming with cafes and clubs catering to student-budgets. For free entry and cheap drinks head to Praça Parada Leitão and Campo dos Mártires da Liberdade area, where the venues cater almost exclusively to the student crowd.
Cheap to get to from London (Stanstead, Gatwick) and Paris and as well as other popular European destinations like Marseille, Madrid and Barcelona, Porto has emerged as a classic backpacker destination, and it's easy to see why.