Suzhou is located between Taihu Lake and Yangtze River that fuel hundreds of its canals and gardens. Suzhou has nearly 800 gardens of different sizes strewn all across the city. Some of these gardens are also part of the UNESCO world heritage sites. The largest garden in the city is called Administrator's garden which is spread over an area of 52,000sqm. The park was built in 1516 and it famous for its simplicity and elegance. The garden has a number of ponds connected with paved pathways that create a look of serenity and peace.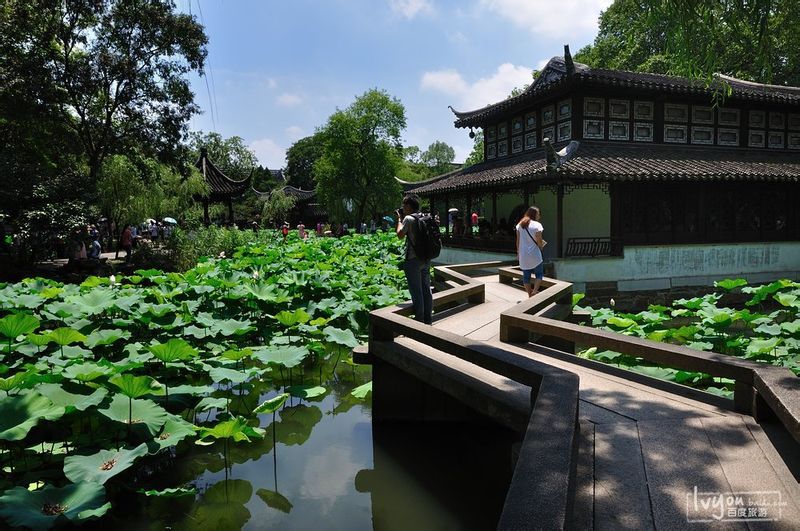 The ponds are filled with silver and gold fishes that look like glittering gemstones trapped in a glass lake. The entire scenery would leave your heart at peace and would fuel you with refreshing energy. The tranquil environment in the garden is great for painting and relaxing in the shade of trees and wooden huts spread across the garden.
You can witness hundreds of artists sitting with their easels to capture the beauty and elegance of the garden on paper. The arching bridges and labyrinthine garden is a hot spot for the families and couples to take morning walks or enjoy an occasional snack. Shady green trees and stone structure around the garden make it look like a scene from ancient china.
The gardens of Suzhou provide a glimpse in the world of peace and tranquility that has been the focus of Chinese culture for thousands of years.